BMW K1600GT is International Bike Of The Year
Published On Jan 27, 2012 04:38:00 PM
1844 Views
Follow us on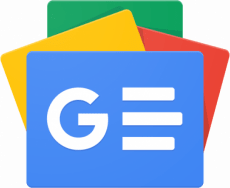 6-cylinder BMW super-tourer 2011's global favourite with motoring journalists.
BMW Motorrad's K1600GT has won the prestigious International Bike Of The Year (IBOTY) award, 2011. The multi talented, 6-cylinder super-tourer has trounced all rivals to gain first position by a convincing margin, while Ducati's electrifying Diavel is the year's runner-up and the Aprilia Tuono V4APRC has ranked third.
The IBOTY ranks amongst the world's leading motorcycle awards and is in its 27th year running, naming a single best motorcycle launched each year. The jury comprises 25 respected automobile magazines with jurors based on all continents, spread across several countries.
This is the second consecutive IBOTY victory for BMW, after their supersports S1000RR won last year's edition. The K1600GTL has also won Bloomberg UTV Autocar India's Import Bike Of The Year Award this year.
Participating magazines in the IBOTY are: Australian Motorcycle News (Australia), Auto By (Japan), Bike (Scandinavia), Bike (UK), Cycle World (USA), Der Reitwagen (Austria), Inmoto (Italy), KicXstart (Netherlands), Kiwi Rider (New Zealand), La Moto (Spain), Maximoto (France), Moto Culture Asia (Malaysia, Singapore), Moto (Greece), Moto Journal (Canada), Moto & Loisirs (Belgium), Moto Mag (Israel), Motoraj (Czech Republic), Motoron (Turkey), MotoSi (Slovenia), MotorWereld (Belgium), PS Magazin (Germany), Revista Moto (Mexico), SuperBike (South Africa), SwiatMotocykli (Poland) and Autocar India.
BMW already sells the K1600GT in India, and you can read all about this amazing bike in the Autocar India, August 2011 issue, or a brief report here.
What do you think about this News