Tata Safari or Mahindra XUV700: which to buy?
Published On Oct 22, 2021 04:20:00 PM
20170 Views
Follow us on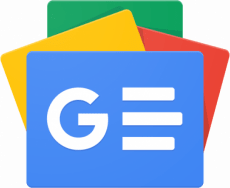 Is it worth putting up with the waiting period of the Mahindra XUV700 or should you just buy the Tata Safari instead?
I recently returned from the US and need a car before Diwali. I like the Safari Blue (due to OmegaArc – feels safe and looks good, but misses out on a lot of features). The XUV700, on the other hand, has advanced features, but I may not get it by Diwali. Alternatively, I could buy the cheapest automatic hatchback as a second car, while I wait for the XUV700. However, is it worth waiting for the XUV700, and when can one expect to get it? Also, which is the safest and cheapest entry-level automatic? Renault Kwid or Tata Tiago?
Shiva, Hubli
Yes, the XUV700 is definitely worth waiting for. Deliveries for the petrol versions of the XUV700 will commence from October 30. Meanwhile, delivereis of the diesel version will only begin from the last week of November. Mahindra has partnered with three consulting firms to device and implement an algorithm-based process to decide the order of deliveries. However, the waiting period is going to be rather long, and could extend up to almost a year depending on the variant and configuration.
Between the Tiago and the Kwid, we feel the Tiago is a better choice as it feels a size bigger and is more premium than the Kwid. The latter, however, is more fuel efficient and nimbler to drive.
Copyright (c) Autocar India. All rights reserved.