Hyundai i20, Tata Nexon or Honda City: Which to buy?
Published On Oct 06, 2021 11:26:00 AM
869 Views
Follow us on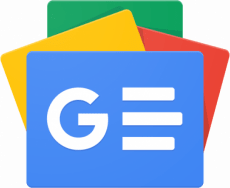 Looking for a car within a budget of Rs 15 lakhs that comfortably seats five adults for use in the city and for occasional highway trips.
I have a budget of Rs 15 lakh, and I am looking to buy a petrol car. My choices include the Hyundai i20 Asta(O), Tata Nexon XZA+(S) and Honda City VX. This will serve as our family car, with most of its time spent in the city and on occasional highway drives. Kindly suggest a car that will be most suitable for five adults to comfortably ride in.
Arnab Ray, Bengaluru
Since this is a car for a family of five, it's best you go for the most spacious one possible, and that car in your shortlist is the Honda City. It is also the most comfortable and drives the best of the lot, thanks to wide and generous seats, lots of leg and headroom all around, and a jewel of a 1.5-litre petrol engine. The i20 and the Nexon don't have the same level of performance as the City, which is quite fuel efficient too.
Copyright (c) Autocar India. All rights reserved.
What do you think about this Feature