The Ferrari 812 is one of the most desirable and flexible hypercars there is. Part super GT you can drive almost every day and part high-performance hypercar, its front-mid mounted, naturally aspirated V12 and incredible rear-wheel-drive traction help it deliver performance and emotional connect like few others.
Now, Ferrari has released a more hardcore version of the car, with even stronger performance and cornering ability. Here are six key ways in which the performance step up has been achieved on the 812 Competizione.
Ferrari 812 Competizione gets 830hp 6.5-litre engine that revs to 9,500rpm

Gets many aerodynamic tricks learnt in Formula 1 for more downforce

Rear-wheel-steering system can have left and right rear wheels steer independently
Engine revs to almost 10,000rpm
Ferrari has always had a naturally aspirated V12 in its line-up. To boost engine speed to 9,500rpm and maintain engine integrity, several areas have been significantly re-engineered. The titanium con-rods that attach the piston to the crankshaft are 40 percent lighter to reduce mass, the piston pins get a diamond-like carbon (DLC) coating to reduce friction, and the inlet had been shortened to help airflow into the cylinder head.
Gets Formula 1 engine-like finger followers
Valve springs of engines tend to 'bounce' at high engine speeds. This results in less than perfect gas flow and combustion, and a reduction in power produced. So, the 812 Competizione, like some superbikes that also rev high, now features sliding steel finger followers, derived from Ferrari's F1 experience. They help deliver greater accuracy when it comes to the valves, with the latter functioning without losing contact, and so more power is produced at the same engine speed.
Engine recognises octane rating of fuel
To ensure that the engine is always working at peak thermodynamic efficiency, the ECU and electronic architecture has the ability to recognise the octane rating of the fuel being used. This allows it to adjust timing with a greater degree of accuracy, again positively increasing power. An ion sensing system also measures spark levels and helps control ignition timing. The engine has both, a single and a multi-spark function.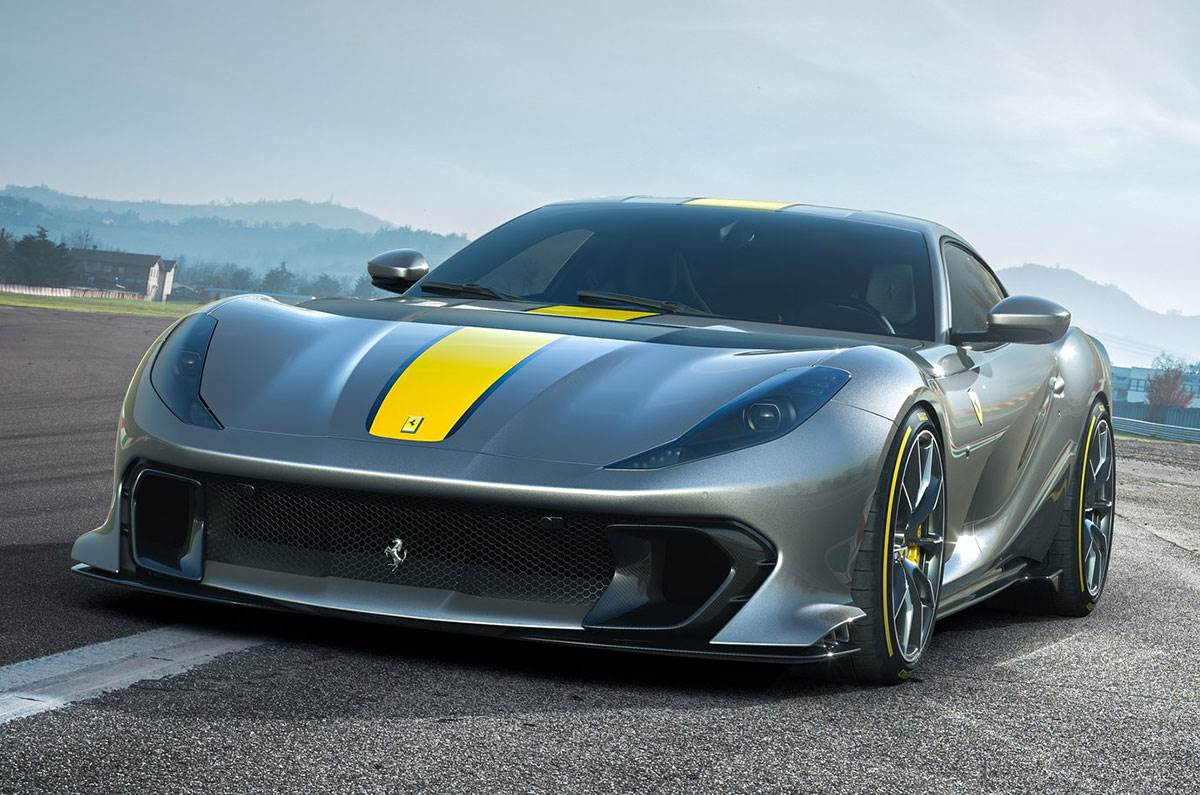 Gets aero tech from Formula 1
Hot air coming off the radiator in the 812 Competizione is sent up vents on either side of the bonnet and through louvres in the wings. This has proved to be so efficient that it has allowed designers to reduce the apertures on the underbody and smoothen airflow there, leading to greater downforce. All of this translates into 10 percent more efficient cooling of the engine and the hot air is channelled along the flanks until it eventually merges with the wake of the car. Ferrari has also reduced drag inside the wheel arches, another extremely important area when it comes to drag. It has done this by adding two apertures in the wheel arches, that vent out towards the rear of the car.
Has 'aero-brake' calipers up front
The 812 Competizione gets Ferrari's new front 'Aero' calipers. The technology debuted on the SF90 Stradale and consists of an air intake integrated into its casting. Cool air captured by the opening on the side of the bumper is channelled towards the intake on the caliper, setting up a stream of air flow. Compared to the brakes on the 812 Superfast, operating temperatures have been reduced by around 30degC, improving pedal feel even under hard braking.
Left and right rear wheels can steer independently
The 812 Competizione debuts Ferrari's independent four-wheel steering system. The new tech has the ability to steer the right rear and left rear wheel individually rather than in a synchronised manner. This yields a significant boost in a feeling of stability and cornering performance, and engineers say this enhances the feeling of confidence you get when you are 'leaning' on the outer rear tyre.
Also see:
Ferrari 812 Competizione, 812 Competizione A unveiled
Ferrari EV to be revealed in 2025
Ferrari SF21 racer for F1 2021 season
Ferrari building hypercar for Le Mans top tier return in 2023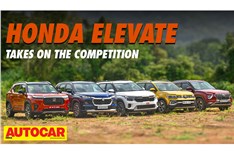 Elevate vs Seltos vs Creta vs Grand Vitara vs Taigun: Mid...
17943 Views|1 month ago
Kia Seltos facelift video review
33947 Views|4 months ago
Kia Seltos facelift walkaround video
12329 Views|5 months ago