Honda will stop offering the option of a diesel engine in its India line-up from early next year, sources have told our sister publication Autocar Professional. Honda currently has four diesel-powered models on sale in India; these include the City, Amaze, Jazz and the WR-V.
Honda will stop making all types of diesel engines in India
Currently manufactures 1.5-litre and 1.6-litre diesel engines
Upgradation costs to comply with RDE norms not feasible
Honda bids goodbye to diesel engines in India
Ahead of the implementation of the Real Driving Emissions (RDE) norms in India from April 2023, the Japanese carmaker will stop production of its 1.5-litre i-DTEC diesel engine that is currently being offered in the Amaze, City (fifth generation) as well as the WR-V crossover.
The new RDE norms, which call for big investments in diesel engines to upgrade them to meet the stiff new emission regulations, have led to the axing of several diesel models across brands. For instance, the Hyundai Grand i10 Nios and Aura compact sedan silently gave up on a diesel engine offering earlier this year, while the premium i20 hatchback is lined up next to lose this option.
Customers in India can still buy diesel-powered Hondas until the end of March 2023, but the company plans to exhaust its diesel inventory in showrooms across the country before the more stringent emission standards kick in, exactly three years after BS VI emission norms were mandated from April 1, 2020.
Honda Cars India has already stopped producing diesel-powered WR-V as well as select variants of the Amaze compact sedan. Furthermore, the carmaker is in the process of phasing out the current generation Jazz, WR-V and City (fourth generation) in due course of time as the three models are nearing the end of their lifecycle. The rest of the portfolio will see the end of life of diesel variants between December 2022 and February 2023.
Autocar Professional reports that after the implementation of BS VI emission norms in April 2020, 21 percent of Honda's total car sales came from the 1.5-litre diesel powertrain. This share, however, has further declined to only 7 percent of its total sales due to a shift in the customer's preference towards petrol-powered cars. HCIL registered sales of about 30,000 to 35,000 units of diesel vehicles between CY2020 and CY2022.
Honda introduced the 1.5-litre diesel engine – christened 'i-DTEC' – in India in 2013 with the launch of the first-gen Amaze compact sedan. The company states that the BS VI-compliant engine has a certified fuel efficiency of 24.7kpl in the Amaze manual-transmission variant, while it delivers 24.1kpl in the larger City sedan. In the WR-V crossover, this 1.5 diesel powerplant provides a certified fuel efficiency of 23.7kpl.
Complete stop on made-in-India Honda diesel engines
Apart from stopping the manufacturing of the 1.5-litre diesel, sources have revealed that HCIL will also cease production and exports of the 1.6-litre diesel engine from March 2023. At present, India exports this 1.6-litre powerplant to Thailand for use in the Honda CR-V in overseas markets, including Thailand and the Philippines.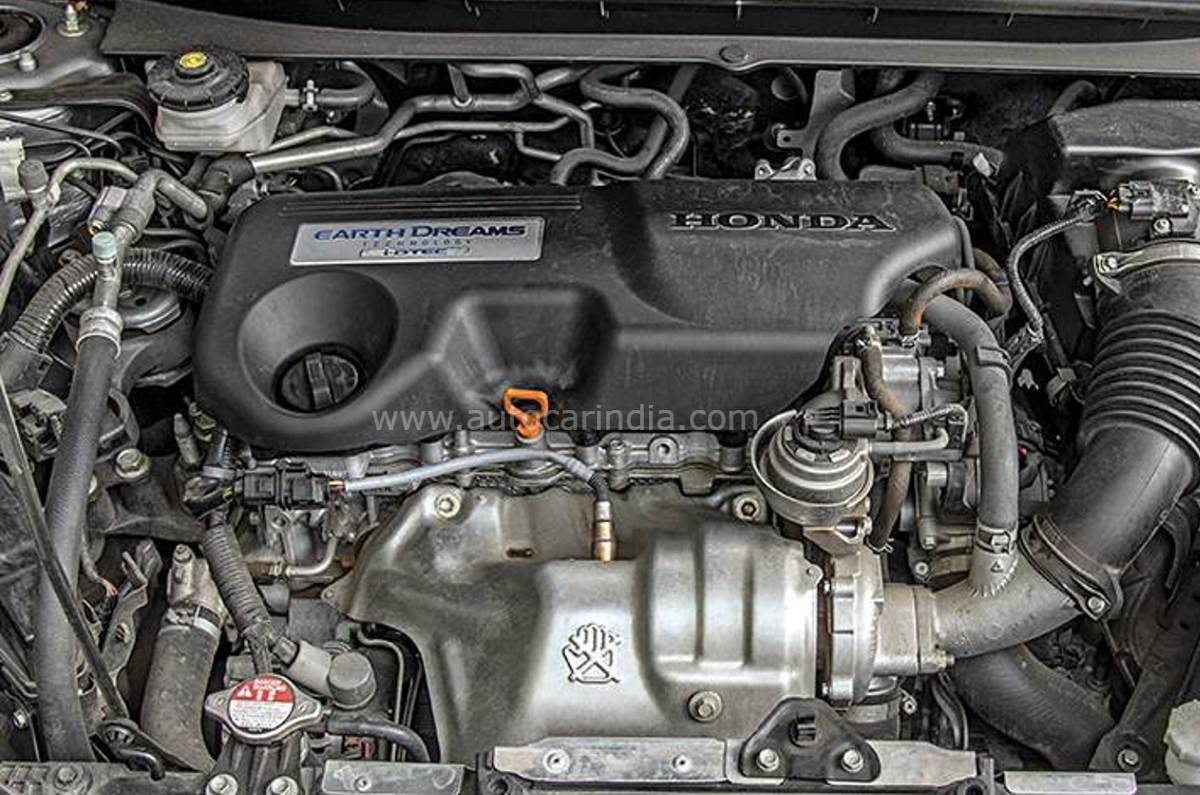 The 1.6-litre diesel which is made in India for export purposes will also be axed.
It is learnt that HCIL's suppliers have been notified about this planned phase-out of these diesel engines well in advance, and the company will stop producing them at its plant in Tapukara, Rajasthan.
Ditching diesel in line with global trend
Honda's decision to drop diesel from its portfolio can be understood to be in line with overall market trends. Over the past few years, leading carmakers in India as well as overseas have already exited or outlined their plans to move away from the diesel-engine segment, particularly in the small-displacement (sub-2-litre) category where the technological cost of conforming to even more stringent emission standards is relatively high.
Over the past decade, the share of diesel vehicles in India has fallen sharply from the peak of 54 percent to 20 percent, and the shift accelerated after the BS VI Phase-I emission norms implementation. The contribution of diesel in hatchbacks and sedans has almost vanished, with SUVs now accounting for a lion's share of the demand.
While the likes of Hyundai, Kia, Mahindra & Mahindra and Tata Motors continue to offer a diesel alternative in the compact and midsize SUV segments, the Japanese OEM brigade has, however, given up on diesel, and is instead focusing on hybrid powertrain technology.
Tougher criteria with RDE norms
The upcoming RDE norms will task OEMs to meet the emission targets, particularly those listed for particulate matter (PM) and nitrogen oxide (NOx) in the BS VI guidelines, now in the real-world driving scenario rather than just being on an engine test bench. This would effectively mean the requirement of a near-optimal emissions performance in varying geographical scenarios across India.
Industry experts say that it would, therefore, necessitate implementing technologies like selective catalytic reduction or SCR (further NOx reduction), which is currently used in high-displacement engines and will prove extremely cost inhibitive, particularly for diesel engines up to 1,500cc displacement.
Honda, however, will continue to focus on its renowned i-VTEC petrol engine technology with the 1.2-litre and 1.5-litre, naturally aspirated petrol engines powering the Amaze and City models, respectively, in India. It will also focus on the newly introduced strong-hybrid drivetrain in the City e:HEV.
Meanwhile, Honda is working on bringing a brand-new SUV to the Indian market around the middle of 2023 to regain its market share that has seen a significant drop in the past few years due to the lack of a strong SUV product portfolio. The new midsize SUV will come with both petrol and strong-hybrid powertrains. Honda hopes the hybrid technology will compensate for its exit in diesel, though it remains to be seen how competitively the 1.5-litre hybrid engine (which is expensive in the City) can be priced.
Also see:
Honda Cars India crosses 2 million-unit production milestone
Honda Cars
Honda Amaze
₹ 7.94 - 13.31 lakh
Honda City
₹ 13.42 - 23.70 lakh
Honda Elevate
₹ 12.85 - 18.63 lakh
Honda Sustaina C, Prelude Concepts first look video
3856 Views|28 days ago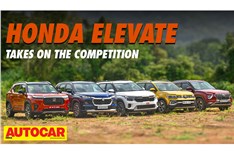 Elevate vs Seltos vs Creta vs Grand Vitara vs Taigun: Mid...
17288 Views|1 month ago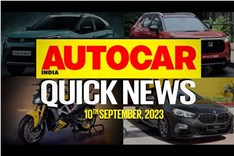 Quick News Video: September 10, 2023
1917 Views|2 months ago