Every new MPV you can buy in India
The list starts with the humble Renault Triber and goes up to the large and luxurious Toyota Vellfire.
Published On Sep 08, 2022 08:00:00 AM
18,574 Views
Follow us on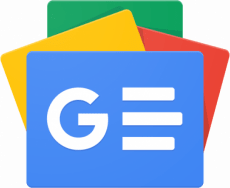 MPVs may not have the appeal of SUVs that have high ground clearance and a commanding driving position; but they still make for very practical vehicles for large families, or if you have to ferry around a large group of people. While not as many as SUV options, there are currently nine models of this body type spread across a very wide price range in our market. We take a look at all the MPVs that you can currently buy in the country.
1. Renault Triber
Price: Rs 5.92 lakh-8.52 lakh (ex-showroom)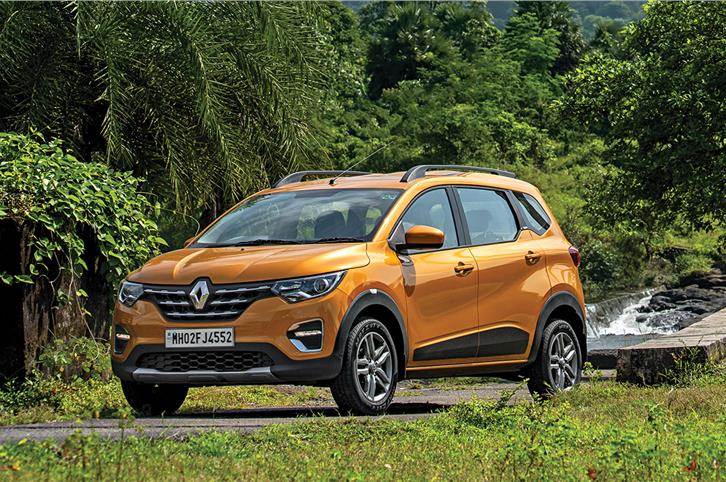 With the discontinuation of the Datsun Go+, the Renault Triber is currently the most affordable MPV in the country and the only one that fits the sub-4m category. Despite its size, the Triber can surprisingly seat seven people in reasonable comfort. It also scores high in terms of storage spaces and versatility with its seating configurations as the third-row split seats are removable.
The Triber is powered by a 72hp, three-cylinder naturally aspirated petrol engine that also does duty on the Kiger, and is offered with 5-speed manual or AMT gearboxes. The engine and the AMT gearbox are the only let downs on the Triber as it feels meek especially under full load. This can likely be resolved with the long-awaited turbo-petrol engine, although there's still no official word on when that could see a market launch.
You can check our review of the Renault Triber here, or watch our video.
2. Maruti Suzuki Ertiga
Price: Rs 8.4 lakh-12.79 lakh (ex-showroom)
The Ertiga, for the longest time, has been the no-nonsense choice for buyers looking for a spacious seven-seater family vehicle. It's got a comfortable ride, has a hugely practical cabin, is easy to live with and offers great value for money. It is also the only MPV that you can currently buy with a factory-fitted CNG kit, which makes it a great choice for fleet operators.
The Ertiga was recently updated with the new 1.5-litre, four-cylinder, mild-hybrid engine that produces 103hp with petrol and 87hp with CNG. It also received minor cosmetic updates and a new 6-speed torque converter automatic gearbox. The Ertiga may lack some niceties, but it delivers all that's expected of it at a really great value.
You can check our review of the Maruti Suzuki Ertiga here, or watch our video.
3. Maruti Suzuki XL6
Price: Rs 11.29 lakh-14.55 lakh (ex-showroom)
The XL6 is a more premium alternative to the Ertiga that only comes in a 6-seater configuration with captain seats in the middle row. The new XL6 also gets several feature additions over the Ertiga – ventilated front seats, 360-deg camera, full-LED headlights – that make it an overall better package. The strengths of space and comfort continue here as well.
The XL6 is powered by the same 103hp, 1.5-litre mild-hybrid petrol engine as the Ertiga, but it does not get the CNG option. However, prices for the top-end model are rather expensive, especially when seen in context of the Kia Carens which is even more premium and
You can check our review of the Maruti Suzuki XL6 here, or watch our video.
4. Kia Carens
Price: Rs 9.60 lakh-17.70 lakh (ex-showroom)
The Carens is a three-row vehicle that's based on the 5-seater Seltos, with a longer wheelbase. The Carens' third row scores big on space and comfort, and the rest of the cabin is very well-appointed too. In fact, the Carens has the most premium and feature-loaded cabin of any MPV in the sub-Rs 20 lakh price range.
With 115hp, 1.5-litre petrol and diesel engines and a 140hp, 1.4-litre turbo-petrol engine, and several gearbox options, there is a version to fulfil every type of need. It is also easy to drive and comfortable to be driven in. The Carens is also priced quite aggressively, therefore, offering good value for what it is.
You can check our review of Kia Carens here, or watch our video.
5. Mahindra Marazzo
Price: Rs 13.17 lakh-15.44 lakh (ex-showroom)
The Marazzo, when it launched in 2018, was the only bridge between the Maruti Ertiga at one end and the pricier Toyota Innova Crysta at the other. Although a little pricey for its age, especially in context of its much newer rivals, the Marazzo remains an underrated MPV that impresses with its refinement and space.
It hasn't sold as many as it should have, but it's a well-rounded package that is comfortable and easy to drive, is decently well equipped and being based on a body-on-frame chassis, feels robust as well. It's also one of the only two options if you are looking for a diesel MPV in the sub-Rs 20 lakh range, although the sole 123hp, 1.5-litre diesel engine feels underpowered.
You can check our review of Mahindra Marazzo here, or watch our video.
6. Toyota Innova Crysta
Price - Rs 17.86 lakh-23.83 (petrol-only, ex-showroom)
The Innova Crysta has been the benchmark in the MPV segment for both fleet and private buyers for years now. It's renowned for its spacious cabin, strong engines, well-appointed interior and of course, the reliability that comes with the Toyota badge. It also has the distinction of being the only rear-wheel drive MPV on sale in India.
The Innova Crysta, however, has gotten pricier over the years and doesn't come across as the best value for money offering. It's available with either a 166hp, 2.7-litre petrol engine or a 150hp, 2.4-litre diesel engine. Toyota has currently paused bookings on diesel variants of the Innova Crysta citing high demand, although it is expected to be brought back sometime early next year.
Toyota is also gearing up for debut of the next-gen Innova later this year. It's a complete departure from the current model, more about which you can read here.
7. BYD e6
Price: starts from Rs 29.15 lakh (ex-showroom)
Chinese carmaker BYD debuted in India with the all-electric e6 MPV last year, but it was made available only for fleet operators. It's only recently that BYD made it available for private buyers, making it the first and only all-electric MPV in India. The BYD e6 is, however, only a five-seater MPV, but the upside of that is a huge cargo space at the rear.
The highlight of the e6 is its claimed range. On a single charge, BYD claims a combined WLTC range of 415km – not to be confused with the more rigorous WLTP test cycle. It gets a front-axle mounted 95hp electric motor that draws power from a 71.7kWh battery pack. The e6, however, misses out on features such as wireless charger, Android Auto and Apple CarPlay support and connected car tech, that's expected at this price point, even for EVs.
You can check our review of the BYD e6 here, or watch our video.
8. Kia Carnival
Price: Rs 30.99 lakh-35.49 lakh (ex-showroom)
Sitting at the premium end of the MPV segment, the Carnival is not a hardy workhorse like the Innova Crysta, but it differentiates itself by delivering an upmarket experience that can even give entry-level luxury cars a run for their money. Top-end models are particularly well-equipped and it also offers multiple seating configuration that includes 7-, 8- and 9-seat layouts.
The Carnival is powered by a sole 200hp, 2.2-litre diesel engine that solely comes mated to an 8-speed automatic gearbox. It's got a 13.9kpl ARAI-rated fuel economy. The Carnival is big and cumbersome in the city, but if you aren't the one driving it, it is an absolute treat. It also makes for a great long distance cruiser out on the highway.
You can check our review of the Kia Carnival here, or watch our video.
9. Toyota Vellfire
Price: Rs 92.60 lakh (ex-showroom)
The Toyota Vellfire is the currently the most expensive and most luxurious MPV on sale in India. It may seem like a lot of money to shell out on an MPV – let alone one from Toyota – but the luxury quotient, space and comfort offered in this body type is unmatched by even many German luxury cars and SUVs in a similar price range.
The Vellfire also distinguishes itself with a petrol-hybrid powertrain that combines a 150hp, 2.5-litre petrol engine with a 143hp, electric motor on the front axle, driving the front wheels via an e-CVT. There's also a 67hp electric motor on the rear axle, giving it an electric four-wheel drive system.
You can check our review of the Toyota Vellfire here, or watch our video.
Also See:
Every 6 and 7 seat SUV you can buy under Rs 25 lakh
Every 6, 7 seat SUV you can buy between Rs 25 lakh-50 lakh
Copyright (c) Autocar India. All rights reserved.