The Maruti Suzuki Vitara Brezza, which debuted as a diesel-only model back in 2016, made the switch to a petrol-only powertrain earlier this year, with the transition to BS6 emission norms. While Maruti's compact SUV had just the Ford EcoSport, and later the Tata Nexon, to compete with in its initial days, the segment has added four more players since just last year, and more are set to follow in the coming months.
Diesel demand in compact SUV segment reduced to just 25 percent this year
Off-roading capability not a crucial consideration for compact SUV buyers
Petrol-only Vitara Brezza retailed through Maruti's expansive Arena network
With newer models bringing in the latest technology, the stakes are higher than ever for the Vitara Brezza, which has been topping the compact SUV sales chart since its debut. However, despite the onslaught of competition, Maruti Suzuki remains confident of the Brezza retaining its leadership position in the segment. Read on to know how.
Maruti Suzuki Vitara Brezza to leverage shrinking diesel demand
The entry-level SUV segment has witnessed a sharp growth, accounting for almost 13 percent of the Indian passenger vehicle (PV) sales last year, compared to just 2-3 percent in 2014. Though the appeal of the body type has increased over the years, diesel demand in the segment has been on a downward trajectory. "Diesel sales have come down to less than 25 percent (this year) in entry level SUVs; they used to be 85 percent just three-four years back," commented Shashank Srivastava, executive director, sales and marketing, Maruti Suzuki India, in a recent interview with Autocar India.
While the declining diesel market share can be partly explained by the top-selling Brezza ditching oil burners altogether, the senior Maruti executive also attributed the shifting market trend to the vehicle's usage patterns. "We have found that in India, especially in the entry SUV segment, people are not using the vehicle for 'SUV-type usage', that is, it is not for off-roading," he said.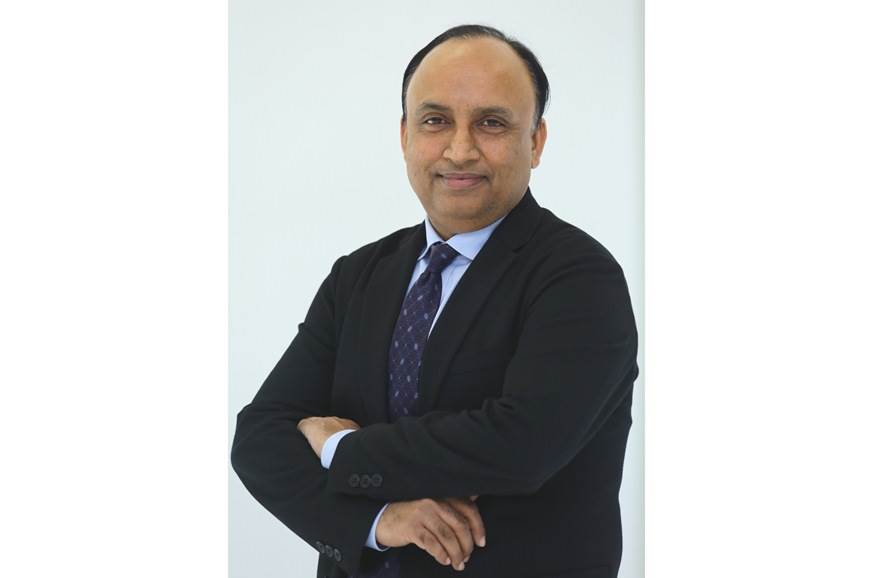 Shashank Srivastava, executive director, sales and marketing, Maruti Suzuki India: It is only about the high ground clearance, driving stance, raised bonnet and that defines the image of SUV. It is not necessarily the off-roading capability.
Instead, consumers want "sophisticated performance" and expect driving characteristics akin to similarly sized (premium) hatchbacks – a task that petrol engines can very well live up to, explained Srivastava. The true customer appeal of the sub-four-metre SUV stems from the body style and not the powertrain. "It is only about the high ground clearance, the driving stance, the raised bonnet and that defines the image of SUV. The image of SUV and body type is what people are buying it for. It is not necessarily the off-roading capability," he said.
The mark-up in BS6 diesel engine prices and the diminishing differential between the two fuel costs have only reinforced the switch to petrols.
However, demand for diesels still exists further up the product line-up, with mid-size SUVs like the Hyundai Creta and Kia Seltos registering more than 50 percent diesel sales. Elaborating on the trend, Srivastava mentioned, "In mid-SUV, people still want a higher torque and there, obviously, diesels have an advantage."
Maruti Suzuki bets big on naturally aspirated engines
Almost all of Vitara Brezza's rivals offer 1.0- or 1.2-litre turbo-petrol engine options in the pursuit of delivering a punchy mid-range performance befitting an SUV. However, Maruti claims to have opted exclusively for a 1.5-litre, four-cylinder, naturally-aspirated petrol mill because its analysis has shown people's preference for larger capacity engines, compared to smaller capacity motors.
Furthermore, despite posting high mileage claims on paper, the real-world fuel economy of small capacity turbo-petrols can be extremely sensitive to the owner's driving style. Naturally-aspirated units, in comparison, offer more predictable efficiency returns – something which people have, in a way, come to expect out of the Japanese automaker.
Maruti Suzuki dealership network and brand image play key role
Another area where Maruti feels it holds a definite edge is its sales and service experience. Weighing in, Srivastava commented, "For any product to be successful and to get the large numbers as the Brezza has, it is first and foremost about the product. But it is also about the marketing, network, aftersales and consumer retention and satisfaction."
The Brezza is retailed through the company's Arena network, which has around 2,600 outlets spread across 1,900 cities. The massive footprint, combined with the automaker's brand image, is expected to continue being a significant force behind the Brezza's sales.
Maruti Suzuki Vitara Brezza petrol sells 41,338 units since launch
Maruti Suzuki Vitara Brezza vs rivals: Sales comparison
Model
February '20
March'20
April'20
May'20
June'20
July'20
August'20
September'20
TOTAL
Maruti Suzuki Vitara Brezza
6,866 (6,848 petrol, 18 diesel)
5,513
0
572
4,542
7,807
6,903
9,153
41,356
Hyundai Venue
10,321
6,127
0
1,242
4,129
6,734
8,267
8,469
45,289
Kia Sonet
-
-
-
-
-
-
-
9,266
9,266
Tata Nexon
3,894
2,646
0
623
3,040
4,327
5,179
6,007
25,716
Mahindra XUV300
2,431
814
0
1,257
1,812
2,519
2,990
3,700
15,523
Ford EcoSport
3,713
2,197
0
331
1,212
2,438
2,757
3,558
16,206
Maruti recently announced that the Brezza has breached the 5.5 lakh unit sales mark ever since its debut over four years ago. The cumulative figure also includes numbers for the facelifted, petrol-only Brezza which sold 41,338 units in the February-September 2020 period.
Latest data also suggests that the country's largest automaker is holding its own in the compact SUV segment. The Vitara Brezza registered 9,153 sales last month, which is neck-and-neck with the 9,266 unit sales figure of the recently launched Kia Sonet, a model that boasts of petrol, turbo-petrol as well as diesel powertrains. The competition is only expected to heat up, with the imminent launch of the Renault Kiger and Nissan Magnite in the coming months.
Also see:
2020 Maruti Suzuki Vitara Brezza petrol review, test drive
Maruti finds cars with small turbo-petrol engines a challenge to market
2020 Maruti Suzuki Vitara Brezza BS6 petrol video review
18534 Views|2 years ago
Maruti Suzuki Vitara Brezza facelift, petrol first look v...
7689 Views|2 years ago