GOOD FOR: Refined engines, Features list
LOOK OUT FOR: Worn-out clutch, EPS motor
The midsize SUV king, the Hyundai Creta, makes for a compelling option in the used car market. However, there are a few things you should know before you go ahead and buy one.
The first-generation Hyundai Creta was launched in 2015 and it was an immediate hit with buyers, thanks to its SUV styling, interior quality and features. Furthermore, the refined engine options, comfortable cabin and light controls made it an ideal urban SUV. Hyundai decided to update the Creta in 2018, giving it a visual makeover, more features and a few changes to its mechanicals.
In terms of design, the Creta facelift got a new, larger front grille, a new front bumper, re-profiled projector headlamps and C-shaped LED DRLs around the fog lamps. At the back, the tweaked tail-lights got LED elements and a new bumper as well. Hyundai also brought in a new diamond-cut design for the 17-inch alloy wheels.
Creta's upright, SUV-like stance has struck a chord with buyers over the years.
Hyundai didn't make any major changes inside the cabin, retaining the same dashboard design as before. However, the Creta facelift gained plenty of equipment with the update. The top-spec SX (O) trim gained an electric sunroof, a powered driver's seat, a smart key band, cruise control, wireless phone charging and auto-dimming internal rear-view mirror. Other features included six airbags, ESC, ISOFIX mounts, a 7.0-inch touchscreen with Android Auto, Apple CarPlay and Hyundai's Autolink app connectivity, leatherette upholstery and automatic climate control. Do note, Hyundai also added ventilated seats to the Creta SX (O) at a later stage.
When looking for a used option, it is best to go for a higher-spec model, either an SX or an SX (O), as they really are very well loaded. That being said, if you have budget restrictions, even the mid-spec S variants are decently equipped.
Quality of materials inside is very good; dual-tone upholstery looks premium.
Hyundai also fine-tuned the Creta's suspension with the update. The setup is on the softer side, meaning it feels very compliant at low speeds. However, some sharp bumps do manage to filter into the cabin. The steering is light and easy to use in the city, but it doesn't weigh up sufficiently at high speeds.
Coming to the engine options, the Creta facelift carried them over from its predecessor. There's a 1.6- litre petrol engine putting out 123hp and 151Nm of torque, which can be had with either a 6-speed manual or torque converter automatic gearbox. The Creta petrol does 15.8kpl (MT) and 14.8kpl (AT), as per ARAI.
The Creta facelift got two diesel engine options – a 90hp, 1.4-litre and a 128hp, 1.6-litre. The 1.4-litre unit was paired with a 5-speed manual gearbox only and claimed to do 22.1kpl (ARAI). The larger 1.6-litre engine, meanwhile, could be availed with either a 6-speed manual or torque converter automatic gearbox. The Creta 1.6 diesel was rated at 20.5kpl (MT) and 17.6kpl (AT) as per the ARAI.
All three engine options on the Creta are refined and reliable, so choosing the right one for you really boils down to your usage. Our pick would be the 1.6-litre diesel-automatic Creta, simply because it's more powerful and also more fuel efficient than the petrol and with very good refinement to boot. The 1.4 diesel is also a good option for someone on a tight budget.
Hyundais are generally reliable, so there isn't much that should go wrong with a used Creta. The build quality is good and the mechanicals are reliable as well. Furthermore, authorised service centres are widely available, with spares and service costs being on par with that of the competition.
Buyer, beware…
Clutch Wear
A few owners have complained about early clutch wear on the Creta (around 20,000km). Check if the clutch pedal feels unusually hard or if there is any slip while the clutch engages. A new clutch assembly will cost you upwards of Rs 15,000, including labour.
EPS Motor
On a test drive, check for an EPS light in the instrument cluster or if the steering feels too heavy while turning from lock to lock. This may be a sign of a faulty power steering motor. Some owners have reported this issue on their Creta.
Brake Wear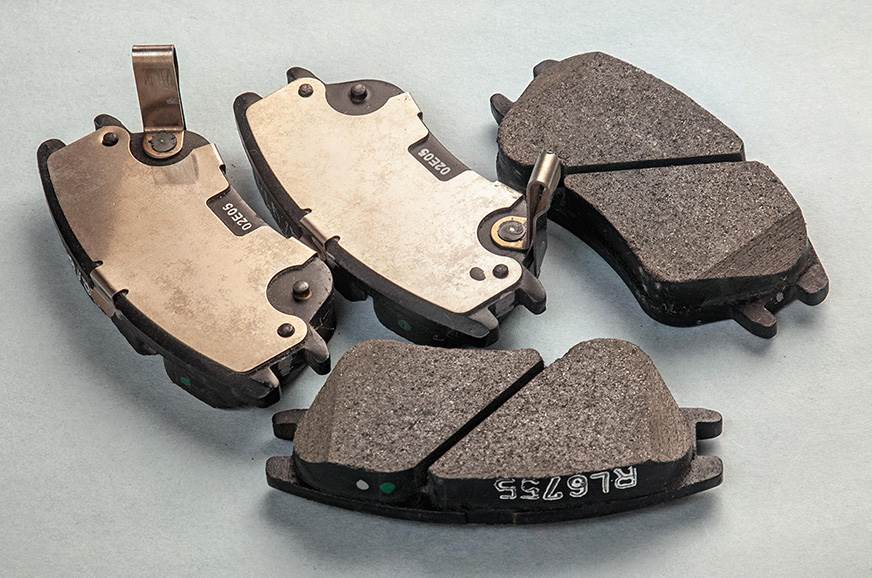 The brake pads of the Creta also tend to wear out early, especially on automatic versions. Check if the car makes screeching noises while braking, as this is a sign of worn-out brake pads.
Also worth knowing
When you're on a test drive, check if the power delivery is smooth and that the car isn't stalling. Clogged fuel injectors can be an issue in diesel SUVs and it will be an expensive fix. Before making the purchase, it is also worth inspecting the car's body panels, the AC system and the suspension.
How much to spend
RS 9 -12 LAKH
Depending upon the engine and variant, getting a used Creta facelift for anywhere between Rs 9-12 lakh is a decent deal. It's a fairly new model, only 3 years old, and being a Hyundai, it commands good resale value as well. Still, try to haggle and bring the price down.
2018-2020 Hyundai Creta Fact File
Years produced
2018-2020
Price when new
From Rs 9.44 lakh
Engine
4 cyls, 1591cc, petrol/ 4 cyls, 1396cc, turbo-diesel/ 4 cyls, 1582cc, turbo-diesel
Power
123hp/90hp/128hp
Torque
151Nm/220Nm/260Nm
Ground clearance
190mm
Boot capacity
400 litres
Also see:
Hyundai Alcazar launch postponed to late May 2021
Hyundai Alcazar aimed at existing Creta owners
Hyundai Alcazar prototype review, test drive
Maruti Suzuki Grand Vitara vs Hyundai Creta vs Kia Selto...
26769 Views|4 months ago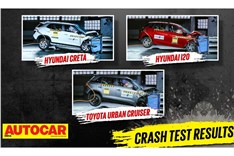 Hyundai Creta, i20 & Toyota Urban Cruiser Global NCAP cra...
10747 Views|11 months ago