Tata Tigor EV scores 4 stars in GNCAP's first EV crash test
Published On Aug 31, 2021 11:00:00 AM
50116 Views
Follow us on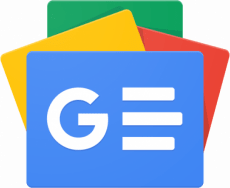 The updated Tigor EV matches its petrol counterpart with a 4-star safety rating from safety watchdog GNCAP.
Update: 2021 Tata Tigor EV launched at Rs 11.99 lakh; gets 306km range
The refreshed Tata Tigor EV, which is the first EV ever to be tested by Global NCAP, has achieved a 4-star crash rating for both adult and child occupants. The test was a part of the safety watchdog's 'Safer Cars For India' programme. In terms of its safety rating, then, the Tigor EV matches the combustion-engined Tigor facelift that was also awarded a four star score by GNCAP last year.
Tigor EV gets 4-star safety rating for adult and child occupants
Bodyshell, footwell area rated unstable
Both, petrol and electric versions now have 4-star rating
The Tigor EV is the eighth Tata car, and the 44th overall, tested under the 'Safer Cars for India' programme that started in 2014.
2021 Tata Tigor EV 4-star GNCAP safety rating explained
According to Global NCAP, the updated Tata Tigor EV was assessed in its most basic safety specification, fitted with two airbags as standard.
The EV's test score of 12 out of a maximum 17 for adult occupants, and 37.24 out of 49 for child occupants, helped it earn the 4-star rating. Global NCAP found the head and chest protection for the adult and child passengers to be 'good', and 'adequate' for the driver. However, the bodyshell and footwell area of the Tigor EV were rated as 'unstable'.
In a statement, Global NCAP notes that further improvement could be made to the Tigor by equipping the model with standard fitment of Electronic Stability Control (ESC), side impact protection, 3 point belts in all seating positions and ISOFIX connectors. Alejandro Furas, Secretary General of Global NCAP says, "Tata has shown consistent safety improvements throughout its fleet range. The Tigor demonstrates that improvements are also possible with EV models, which can pose a technical challenge because of the electric powertrain system."
Commending Tata Motors for a "continuing commitment to safety" with new powertrain technologies in order to achieve wider environmental and sustainability goals, David Ward, President of the Towards Zero Foundation says, "Safety and sustainability improvements are possible for all manufacturers operating in the Indian market," and adds that "Global NCAP would encourage them to follow Tata's lead."
2021 Tata Tigor EV crash test observations
Adult occupant protection: The protection offered to the driver's head was good and to the passenger's head was adequate. Both front passengers' neck showed good protection. Driver chest showed adequate protection and passenger chest showed good protection. Driver and passenger knees showed marginal protection as they could impact with dangerous structures behind the dashboard. Driver and passenger tibias showed adequate and good protection. The bodyshell was rated as unstable and it was not capable of withstanding further loadings. Footwell area was rated as unstable. The car offers standard Seat Belt Reminder (SBR) for driver and passenger.
Child occupant protection: The child seat for the 3-year-olds and 1.5-year-olds were installed rearwards facing, with the seatbelt on and they were able to prevent excessive forward movement during the impact. Chest and head protection was good. Child Restraint Systems (CRS) marking was permanent. The recommended CRS did not show incompatibility. The vehicle offered only a lap belt in the rear-centre position and does not offer ISOFIX anchorages. All of the above explained the 4-star rating for child occupants.
2021 Tata Tigor EV battery, motor details
The Tigor EV is Tata Motors' second electric vehicle for private buyers, after the Tata Nexon EV. Powered by the manufacturer's 'Ziptron' technology, the compact sedan offers 75hp of peak power and 170 Nm of torque. The 2021 Tigor EV is the reborn, premium avatar of the Tigor EV which led to Tata Motors' entry into the EV space in 2017. A version with different specifications, called the Xpres-T, is the first among multiple models with different powertrain technologies under Tata Motors' new 'Xpres' business vertical for the fleet segment.
Also see:
Global NCAP test protocol to include ESC, active safety tech
Global NCAP crash tests to get a lot tougher
Breaking down the Global NCAP crash test
Copyright (c) Autocar Professional. All rights reserved.