Buying lower profile tyres for a 2017 Hyundai Creta
Advice on shifting from 215/60-R17 to 215/55-R17 tyres on a Hyundai Creta.
Published On Mar 19, 2019 12:04:00 PM
8,180 Views
Follow us on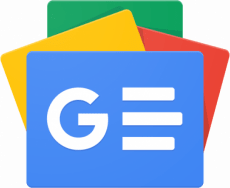 Can the 215/60-R17 tyres on my 2017 Hyundai Creta be replaced by 215/55-R17s? If done, what would the consequences?
Pabitra Das, Guwahati
AAA Technically, you can fit the 215/55-R17 instead of the 215/60-R17. However, such a change would be disastrous for the Creta. Firstly, the 215/55-R17 is mainly a passenger car size, which is meant for high speeds, while that of the Creta is a higher load-carrying capacity tyre. It would result in a faster wear in the tyres. Secondly, the ride height of the vehicle would also drop when shifting from the 215/60-R17s to the 215/55-R17s, resulting in a lower ground clearance between the road and vehicle. Thus, it would be better to stick to the original size of 215/60-R17s instead of the 215/55-R17s.
Copyright (c) Autocar India. All rights reserved.