Honda Cars India (HCIL) has stopped manufacturing operations at its mother plant in Greater Noida, Uttar Pradesh. The move comes after Honda's failure to utilise maximum capacity at the plant, owing to a significant drop in demand for its models over the last few years.
All Honda cars for India to be made at Tapukara
Lack of SUVs in portfolio contributed to sales drop
Lack of demand meant capacity at Greater Noida was not utilised, hence the shut down
While the entire manufacturing process will now be restricted to Honda's second plant in Tapukara, Rajasthan, business functions such as purchasing, R&D, finance, sales and marketing and human resources are expected to continue to operate from the Greater Noida unit, for the time being.
The company has reportedly been planning its course through this exit. HCIL had begun issuing lucrative voluntary retirement schemes (VRSs) to its existing employees across manufacturing and related operations as early as January 2020, in order to streamline its workforce as it gradually moved towards ceasing production at this 150-acre, 1,00,000-unit capacity plant, established in 1997.
Even after having a longstanding presence of over two decades, positioning itself as a premium carmaker and witnessing some initial success with models such as the Honda City sedan, Civic, Accord and the CR-V, of late the company has been facing tough times.
Sales of its bread-and-butter mid-size sedan – the City – are being threatened by the onslaught of mid-size SUVs such as the Hyundai Creta and Kia Seltos, whereas competition in other product segments is also growing fiercer.
In the ongoing fiscal, HCIL has reported cumulative sales of 45,690 units between April and November 2020, registering a 41 percent year-on-year sales decline. On the other hand, the company had expanded capacity to set up another 1,80,000-unit plant at Tapukara, where it commenced production in the year 2014.
While the latest fifth-generation Honda City, its Amaze compact sedan, Jazz hatchback, and WR-V cross-hatch were being manufactured at Tapukara, the Greater Noida plant had been transformed to primarily act as a CKD assembly unit for the Civic and CR-V, which collectively sell in mere double digits.
HCIL's decision to put a complete stop to manufacturing operations at the Greater Noida facility will certainly draw its impact on both temporary and permanent jobs during an already hard-hitting pandemic, but the need for the drastic measure can be attributed to the company's misjudgements and adversities to the shifting market trends, with its portfolio clearly lacking a potent crossover to serve the immediate need of the domestic market.
Also see:
More carmakers announce price hikes from January 2021
India's most fuel-efficient BS6 diesel cars
Will the City hatchback be Honda's first hot hatch in India?
Honda Cars
Honda Amaze
₹ 7.94 - 13.31 lakh
Honda City
₹ 13.42 - 23.70 lakh
Honda Elevate
₹ 12.85 - 18.63 lakh
Honda Sustaina C, Prelude Concepts first look video
3897 Views|1 month ago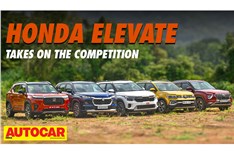 Elevate vs Seltos vs Creta vs Grand Vitara vs Taigun: Mid...
17959 Views|1 month ago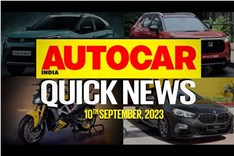 Quick News Video: September 10, 2023
1934 Views|2 months ago