Most fun-to-drive small cars under Rs 10 lakh in India
Love to drive but are on a budget? These 5 hatchbacks are the best on sale right now for under Rs 10 lakh.
Published On Sep 27, 2019 04:10:00 PM
1,96,125 Views
Follow us on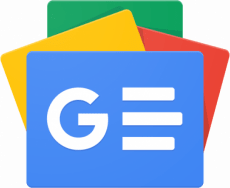 UPDATE: Upcoming cars under Rs 10 lakh promising affordable performance
5. Maruti Suzuki Baleno RS 8/10
The souped-up Baleno, if you please, may be lacking in outright numbers – its 1.0-litre turbo-petrol engine makes 102hp and 150Nm of torque – but factor in its sub-one-tonne weight (just 950kg) and you'll know why the Maruti Suzuki Baleno RS is as brisk as it is. Still, it isn't quite an all-round entertainer. The numb steering, in particular, lets the package down. What the Baleno RS does do well is blend practicality and fun in one package. This 1.0-litre Boosterjet motor is not expected to be upgraded to meet BS6 emission norms in the coming months, which is one of the reasons why the BS4-spec Baleno RS is currently available with benefits and discounts of up to Rs 1.5 lakh.
Maruti Suzuki Baleno RS price (ex-showroom, Delhi)
Variant
Price
Baleno RS
Rs 8.89 lakh
4. Ford Figo 1.5D 8/10
The facelift that launched this year introduced new petrol engines for the hatchback – a 96hp, 1.2-litre and a 123hp, 1.5-litre unit – but it is still the 100hp/215Nm 1.5-litre diesel engine (which continues unchanged) that better matches the Figo's excellent ride and handling capabilities. The Ford Figo facelift may miss out on the slightly sportier suspension setup that its predecessor came with on the Sport Edition trim; however, the top-spec Titanium Blu variant does feature the sporty design elements, gets more kit and costs nearly Rs 30,000 lesser. Ford is one of the few carmakers that will continue to offer a small diesel engine once the BS6 era begins, which means you'll still be able to get one of the most fun-to-drive affordable diesel cars for a few years longer.
Ford Figo diesel prices (ex-showroom, Delhi)
Variants
Prices
1.5l Ambiente
Rs 6.13 lakh
1.5l Titanium
Rs 6.90 lakh
1.5l Titanium Blu
Rs 7.55 lakh
3. Ford Freestyle 1.5D 8/10
From behind the wheel you wouldn't be able to tell that Ford's new Figo-based cross-hatch sits on a raised suspension. It's keen to turn in, it's well-balanced, and the 190mm ground clearance and suspension's ability to smoothen out bumps mean you can make the most of the handling package even when the roads are far from perfect. This is why we'd pick the Ford Freestyle over its hatchback counterpart. The peppy diesel engine – the same 1.5-litre unit that's available on the Figo – completes the package.
Ford Freestyle diesel prices (ex-showroom, Delhi)
Variants
Prices
1.5l Ambiente
Rs 6.66 lakh
1.5l Trend+
Rs 7.36 lakh
1.5l Titanium
Rs 7.81 lakh
1.5l Titanium+
Rs 8.26 lakh
2. Tata Tiago JTP 8/10
Thanks to a very attractive price tag and a 1.2-litre turbo-petrol engine that develops 114hp and 150Nm of peak torque, the hotter version of Tata's Tiago hatchback is for a keen driver on a budget. Equipped with an optimised suspension setup and fatter rubber, the Tata Tiago JTP is a car built for enthusiasts. The added dynamism hasn't come at the cost of ride comfort either. A recent update replaced the 5.0-inch touchscreen infotainment system with a slicker 7.0-inch unit and added automatic climate control, which has led to a price increase of Rs 30,000. A better-sounding exhaust note would have completed what is otherwise a compelling budget performance buy. This go-faster Tiago is expected to remain on sale after April 2020, which means we can expect its 1.2-litre motor to be upgraded to BS6 specifications in coming months.
Tata Tiago JTP price (ex-showroom, Delhi)
Variant
Price
Tiago JTP
Rs 6.70 lakh
1. Fiat Abarth Punto 9/10
Small turbo-petrol with big power? Check. Able chassis? Check. Hydraulic steering? Check. The Fiat Abarth Punto is the affordable hot hatch we've always wanted. Its 145hp/212Nm, 1.4-litre turbo-petrol engine is an absolute firecracker, and what elevates the experience is the way the Punto lights up in the corners. It's far from perfect in other areas, but true petrolheads are sure to see the Abarth as flawed but fabulous. With Fiat having announced its India exit in February (the Jeep brand will represent FCA in India), 2019 may be the last year you'll be able to get a brand-new Abarth Punto. In addition, as dealers are also looking push unsold stock, you'll be able to strike quite a bargain for this hot-hatch.
Fiat Abarth Punto price (ex-showroom, Delhi)
Variant
Price
Abarth Punto
Rs 9.67 lakh
All prices as on September 23, 2019
Aso see:

Top 5 diesel-manual compact SUVs in India
Best coupes under Rs 1 crore in India
Best rugged 7-seat diesel-automatic SUVs under Rs 35 lakh
Best petrol-manual compact sedans
Copyright (c) Autocar India. All rights reserved.