5. Mitsubishi Pajero Sport 6/10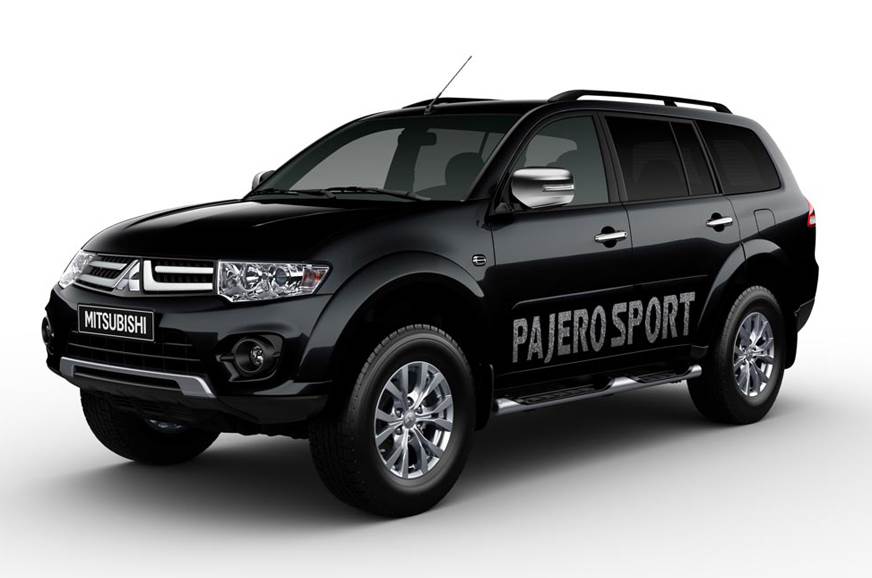 It isn't surprising that this SUV feels dated compared to its rivals, seeing as it hasn't changed much since the Mitsubishi Pajero Sport launched in India back in 2012. Still, the 178hp, 2.5-litre diesel motor has punch, the 5-speed gearbox is fairly nice, and the Mitsubishi a very capable off-roader. Unfortunately, you can't have the excellent 4WD drive system with the auto 'box; it is restricted to the manual option.
Mitsubishi Pajero Sport diesel-AT prices (ex-showroom, Delhi)
Variants
Prices
4x2 AT
Rs 28.36 lakh
4x2 AT Dual Tone
Rs 28.77 lakh
4x2 AT Select Plus
Rs 29.53 lakh
4. Isuzu MU-X 6/10
The Isuzu MU-X is well-priced, has a spacious cabin with a usable third row, and feels like it is built to last. The exteriors and the interiors are decent, though are lacking a sense of occasion. While it has one of the largest engines (a 177hp, 3.0-litre motor), it comes across as lacking in punch and is noisy besides. The Isuzu's slow 5-speed gearbox, heavy steering and bouncy high-speed ride also work against it.
Isuzu MU-X diesel-AT prices (ex-showroom, Delhi)
Variants
Prices
4x2 AT
Rs 27.35 lakh
4x4 AT
Rs 29.32 lakh
3. Toyota Fortuner 7/10
Almost the default choice among seven-seat SUVs, the Toyota Fortuner's proven reliability and unbeatable resale value make it the crowd favourite, despite its relatively premium price. The Toyota is an able off-roader and the comfiest in its segment for seven passengers. However, average refinement and mediocre cabin quality mark it down.
Toyota Fortuner diesel-AT prices (ex-showroom, Delhi)
Variants
Prices
2.8L 4x2 AT
Rs 31.70 lakh
2.8L 4x4 AT
Rs 33.60 lakh
2. Ford Endeavour 8/10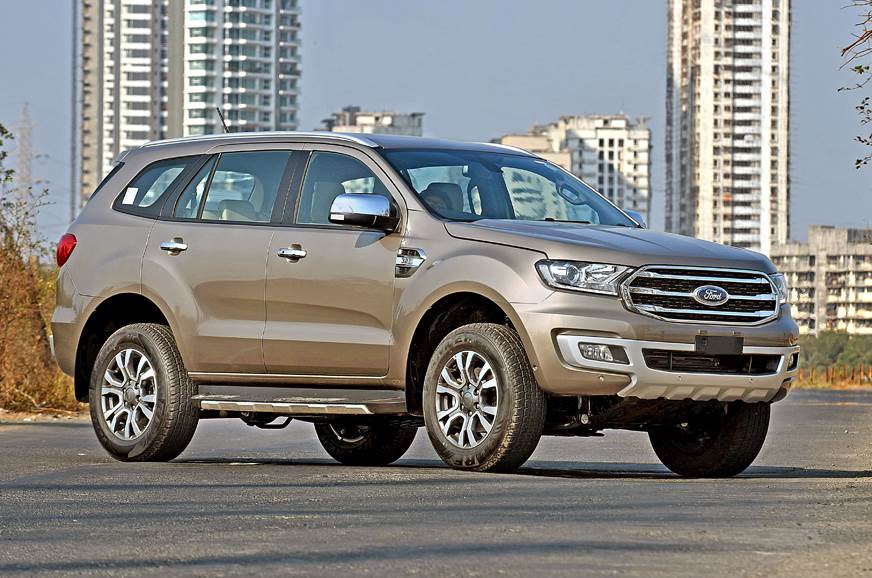 A recent facelift has kept the tough Endeavour fresh – both inside and out – and it has got more equipment now as well. It's the only SUV in its segment to get two diesel-automatic options: the 160hp, 2.2-litre four-cylinder turbo-diesel engine is nice, while the 200hp, 3.2-litre five-cylinder turbo-diesel is far punchier, if a touch noisier. The Ford Endeavour makes for an almost complete SUV – if only the third row was better.
Ford Endeavour diesel-AT prices (ex-showroom, Delhi)
Variants
Prices
2.2l Titanium+ 4x2 AT
Rs 31.33 lakh
3.2l Titanium+ 4x4 AT
Rs 33.70 lakh
1. Mahindra Alturas G4 8/10
The Alturas G4 is Mahindra's most premium SUV yet. Essentially a rebadged SsangYong Rexton, the Alturas G4 is large, luxurious and rather well equipped too. The SUV further endears itself with its quiet and refined 2.2-litre diesel engine, and performance is impressive as well. The Mahindra Alturas G4 is not the most hardcore SUV for the money and third row isn't the best, but for the average luxury SUV buyer, it does the job really well.
Mahindra Alturas G4 diesel-AT prices (ex-showroom, India)
Variants
Prices
4x2 AT
Rs 27.70 lakh
4x4 AT
Rs 30.70 lakh
Also see:
Best petrol-manual compact sedans
Best petrol-manual mid-size sedans under Rs 13 lakh
Click here for Mahindra Alturas G4 prices, reviews, images, videos and more
Click here for Ford Endeavour prices, reviews, images, videos and more
Click here for Toyota Fortuner prices, reviews, images, videos and more
Click here for Isuzu MU-X prices, reviews, images, videos and more
2018 Isuzu MU-X facelift first look video
10426 Views|4 years ago
2017 Isuzu MU-X video review
14237 Views|6 years ago