Hyundai Creta: Are halogens better than LEDs?
Published On Jan 03, 2022 03:49:00 PM
26781 Views
Follow us on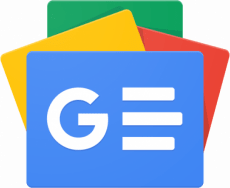 If you are concerned about insufficient lighting and illumination from the trio-beam LED lights on the Hyundai Creta, here's what you should do.
NIGHT SIGHT
I currently own a Hyundai i20 and have realised that ground clearance and headlamps are its main drawbacks. I plan to buy the Creta and wanted to know if I should go for LED headlights or normal halogen ones. Which is better in the dark and offers better throw?
Gemcyn Suraj, Kerala
We are aware of issues regarding insufficient throw and illumination from the trio-beam LED headlamps on the new Hyundai Creta.
Since headlight illumination is an important criteria for you while choosing your next car, we would suggest opting for the entry, or mid variants, which come with a halogen projector set-up.
This set-up would allow you to upgrade the projector bulbs with a good pair of HIDs, such as those from Osram, and improve headlamp performance significantly.
Also See:
2020 Hyundai Creta review, test drive
Hyundai Venue facelift: Fresh spy shots reveal more details
Copyright (c) Autocar India. All rights reserved.