Given the daily hustle and bustle of our congested city roads, automatics have quickly gained favour amongst car buyers looking for a daily runabout. While previously often regarded as having poor mileage, most modern automatics can return some fairly decent figures when compared to their manual counterparts – excluding AMT gearboxes, as they are generally as efficient as their manual counterparts.
Here we have come up with a list of the ten most fuel-efficient automatic cars you can buy in India.
Note: The figures quoted here are ARAI certified and do not reflect real-world efficiency figures as those tests are conducted in the lab under ideal conditions.
10. Maruti Suzuki Celerio AMT - 23.1kpl
The Maruti Suzuki Celerio regularly features in the monthly top 10 bestselling cars list in India. Recently, Maruti Suzuki launched a refreshed Celerio, with a subtly revamped exterior and better safety features. The automatic variant is powered by the same engine that is under the Alto K10's hood. Prices for the Celerio start from Rs 4.73 lakh (on-road, Delhi).
9. Toyota Camry Hybrid - 23.27kpl
In its latest generation, the Camry is underpinned by the company's new TNGA platform along with featuring the use of a newer more efficient hybrid powertrain giving the car a claimed fuel efficiency rating of 23.27kpl. Powering the Toyota Camry is a 218hp (13hp up on its predecessor) petrol-electric powertrain paired with an eCVT gearbox to drive the front wheels. The Camry hybrid is priced at Rs 43.02 lakh (on-road, Delhi).
8. Honda Amaze diesel CVT - 23.8kpl
The new Honda Amaze has proved to be quite popular with customers. It's big on space, efficient and quite well equipped as well. The highlight of the diesel automatic though remains its gearbox – it's the only car in the segment and even the segment above to pair a diesel engine with a CVT gearbox. Honda claims that the Amaze diesel CVT can deliver 23.80kpl. Prices for the diesel-auto Amaze start at Rs 9.51 lakh (on-road, Delhi).
7. Tata Tiago Revotron AMT - 23.84kpl
The Tata Tiago has been a great sales success for the company and has been well-received for its attractive design, spacious cabin and aggressive price tag. The 1.2-litre Revotron AMT is quite fuel-efficient, which is evident in the 23.84kpl mileage that it delivers. Prices start at Rs 5.55 lakh (on-road Delhi).
6. Renault Kwid 1.0 AMT - 24.04kpl
The Kwid has been a stellar success for Renault, helping the brand make inroads into the hotly contested entry-level hatchback segment. To increase its appeal even more, the Renault Kwid is equipped with an AMT gearbox. Powered by a 68hp, 1.0-litre engine, the Kwid delivers a mileage of 24.04kpl. Priced at Rs 5.13 lakh (on-road, Delhi), the Kwid AMT's combination of space, practicality, comfort and economy makes it an enticing proposition.
5. Maruti Suzuki Alto K10 AMT - 24.07kpl
A slightly upmarket variant of India's bestselling car, the Maruti Suzuki Alto K10 comes equipped with an AMT gearbox, mated to the 68hp, 1.0-litre K10B petrol engine that helps the Alto K10 deliver a great mileage figure of 24.07kpl. The Alto K10 AMT works well for typical city use and is priced at Rs 4.70 lakh (on-road, Delhi).
4. Maruti Suzuki Vitara Brezza AMT - 24.3kpl
The diesel-only Maruti Suzuki Vitara Brezza has become a hot favourite among buyers in the compact SUV segment, with over 4 lakh units having been shipped to customers within three years of the model's launch. The AMT model as with other diesel Maruti Suzuki cars uses the brand's tried-and-tested 1.3-litre unit but in its 90hp tune as with larger Marutis. The unit is good for 24.30kpl when paired with both the manual and AMT gearbox options. Prices for the Brezza start at Rs 8.75 lakh (on-road, Delhi).
3. Toyota Prius - 26.27kpl
India's most fuel-efficient petrol automatic is also a hybrid – none other than the Toyota Prius. Toyota's long-running hybrid is currently in its fourth generation. Previewing the brand's capabilities in hybrid technology, the Prius is the brand's halo model. Toyota claims that the Prius can return 26.27kpl thanks to its petrol-electric hybrid powertrain. Getting your hands on a Prius will set you back a substantial Rs 53.28 lakh (on-road, Delhi).
2. Maruti Suzuki Swift 1.3 DDiS AMT - 28.4kpl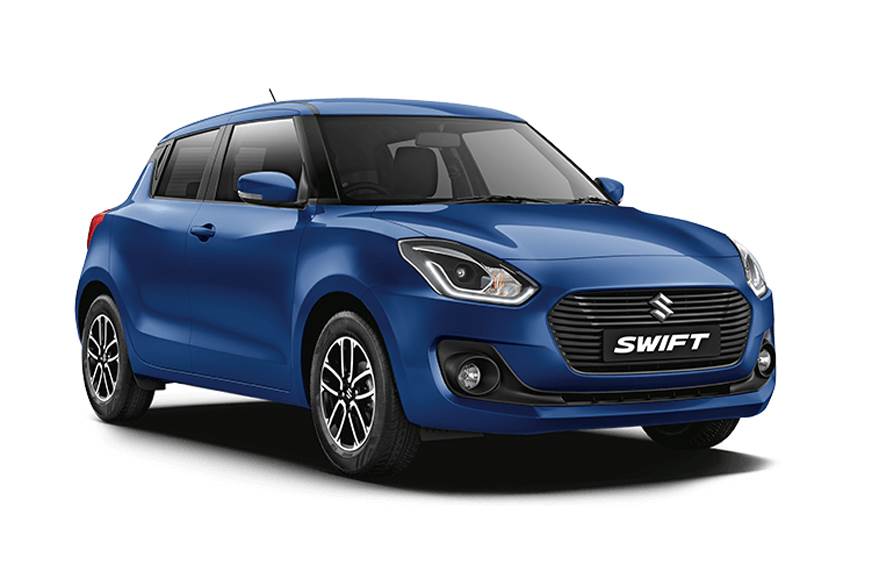 The move to the new lightweight Heartect platform has made the new Maruti Suzuki Swift even more frugal than before. Also it's the first generation of the hatchback to get an automatic gearbox option – both the petrol and diesel mills have been paired with AMT gearboxes. Of the two automatics, it the diesel motor that is more frugal, returning a claimed 28.4kpl – identical to its sibling, the Dzire. Prices for the Maruti Suzuki Swift start at Rs 5.62 lakh while prices for the diesel AMT trim start at Rs 8.55 lakh (on-road, Delhi).
1. Maruti Suzuki Dzire 1.3 DDiS AMT - 28.4kpl
One of the fastest-selling vehicles in India, the Maruti Suzuki Dzire is also the most fuel-efficient passenger car on sale, currently. Thanks to its 75hp, 1.3-litre, Fiat-sourced diesel engine mated to a lightweight body, the Dzire diesel AMT produces an impressive fuel economy of 28.4kpl. A segment-leader that is priced from Rs 6.23 lakh (on-road, Delhi), the Maruti Suzuki Dzire's highlights include its styling and build quality, roomy cabin, impressive equipment list and Maruti's excellent after-sales network.
HONORABLE MENTION
Honda Accord Hybrid - 23.1kpl
The Accord Hybrid should also be mentioned of the most efficient automatics in the country with its petrol-electric powertrain rated to return a substantial 23.1kpl mileage. Priced at Rs 49.12 lakh (on-road, Delhi), the Honda Accord Hybrid looks modern, offers lots of room inside the cabin and has a rear bench comparable to a sofa.
*On-road prices as on March 15, 2019