There is no question that the upcoming BS6 emission norms are set to have a huge impact on diesel vehicles in our country. In fact, a number of carmakers – from Maruti Suzuki to Tata – have announced that they will forgo upgrading their small diesel engines as it would throw the car's cost structures out of whack, make them too costly. In addition, petrol and diesel prices are slowly achieving parity, making the premium paid for a diesel car (over its petrol counterpart) less appealing.
Despite the sheen of owning a diesel car having worn off slightly, it is still a proposition that is hard to resist – effortless driving thanks to low-end torque, good resale values and relatively better fuel efficiency are among the factors. The latter point is still one of the foremost factors that drives the Indian consumer, when it comes to buying a car. Hence, here's our list of the 10 most fuel efficient diesel cars currently on sale in India.
Though this list is based on the figures quoted by ARAI, they do not reflect real-world efficiency figures as those tests are conducted in the lab under ideal conditions. However, we have added figures from our comprehensive road tests and reviews of these models.
1. Maruti Suzuki Dzire
ARAI Certified: 28.4kpl
Autocar test (overall): NA
It isn't surprising that a Maruti car sits at the top of this list. Thanks to its 75hp, 1.3-litre, DDiS diesel engine mated to a lightweight body, the Maruti Suzuki Dzire can go an impressive 28.4km on one litre of diesel. Maruti's compact sedan and rival to the likes of the Honda Amaze, Ford Aspire and Hyundai Xcent is class-leading for various reasons – it boasts excellent build quality, a roomy cabin and a long equipment list – including Maruti's excellent aftersales network. Priced from Rs 6.72 lakh to Rs 9.58 lakh for the top-spec variant with the 5-speed AMT option (ex-showroom, Delhi), the Dzire is one of the fastest-selling vehicles in India. For now, the Dzire is the most fuel-efficient diesel car on sale in India. However, once Maruti discontinues the Fiat-sourced 1.3 diesel from its line-up (before BS6 emission norms come into play), this line-up will look quite different.
2. Maruti Suzuki Swift
ARAI certified: 28.4kpl
Autocar test (overall): 19.3kpl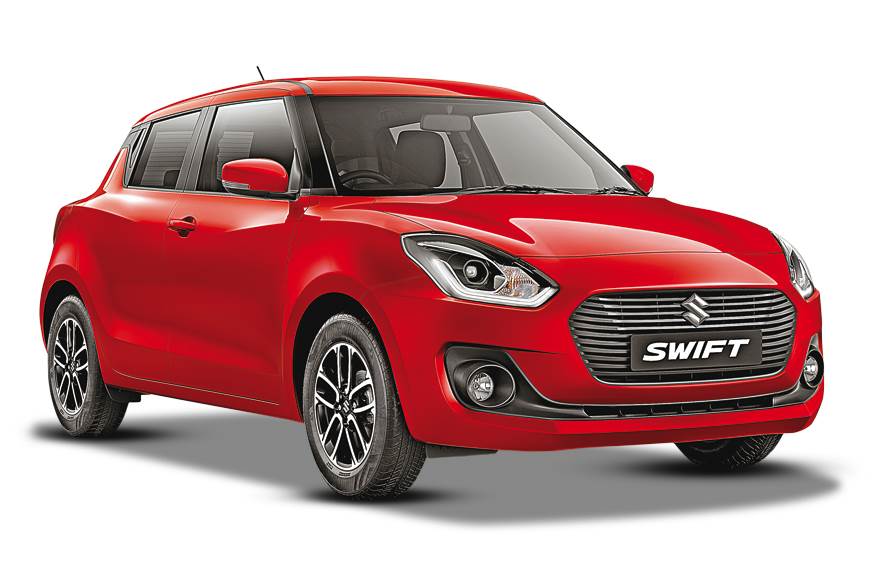 Like its compact sedan counterpart, the Maruti Suzuki Swift is one of the most fuel-efficient diesel cars on sale today. The hatchback, which shares its platform and engine-gearbox combinations with the Dzire, goes head-to-head with the likes of the Hyundai Grand i10 and Ford Figo. While the higher variants of the Swift are pricey (ex-showroom prices start at Rs 7.03 lakh and go up to Rs 8.89 lakh), it is nonetheless a model that sells well.
3. Maruti Suzuki Ciaz Smart Hybrid
ARAI Certified: 28.09kpl
Autocar test (overall): 16.65kpl
Maruti's Ciaz is a strong-selling midsize sedan. The fact that it comes with a 90hp, 1.3-litre mild-hybrid engine along with its plush, roomy and well-equipped cabin area, justifies its relatively higher sales figures comrade to rivals like the Hyundai Verna and Honda City. The Ciaz is also available with quite a fuel-efficient 95hp, 1.5-litre diesel engine, which has an ARAI-rated mileage of 26.82kpl. Our road test of the Maruti Suzuki Ciaz 1.5 diesel showed that it can deliver an average of 18.87kpl. The difference in efficiency between the two diesel engines is likely due to the lack of the mild-hybrid setup on the 1.5-litre DDiS 225 diesel engine. The Maruti Suzuki Ciaz diesel range starts at Rs 9.20 lakh and goes up to Rs 11.38 lakh (ex-showroom, Delhi).
4. Maruti Suzuki Baleno
ARAI Certified: 27.39kpl
Autocar test (overall): 18.15kpl
The Baleno moved up the list of most fuel-efficient petrol cars, thanks to the new BS6-compliant 90hp, 1.2-litre mild-hybrid petrol engine. However, the Maruti Baleno diesel continues unchanged – it shares its 75hp, Fiat-sourced 1.3-litre engine and 5-speed manual gearbox with the Dzire and is underpinned by the same light-weight Heartect platform, resulting in an ARAI-rated 27.39kpl. A rival to the likes of the Honda Jazz, Hyundai i20 and upcoming Tata Altroz, the Maruti Baleno diesel retails between Rs 6.74 lakh and Rs 8.73 lakh (ex-showroom, Delhi).
5. Honda Jazz
ARAI Certified: 27.3kpl
Autocar test (overall): 17.1kpl
Honda's answer to Hyundai i20 and Maruti Baleno comes with the Japanese brand's efficient, if noisy, 100hp 1.5-litre diesel motor, which is paired to a 6-speed manual gearbox. A spacious and decently equipped premium hatchback, the Honda Jazz diesel is priced from Rs 8.12 lakh to 9.40 lakh (ex-showroom, Delhi). The next-gen Jazz will make its public debut at the 2019 Tokyo motor show in October.
6. Honda Amaze
ARAI certified: 27.4kpl
Autocar test (overall): 19.67kpl
With the new-gen Amaze, Honda took its rival to the Maruti Suzuki Dzire and Hyundai Xcent to the next level by improving every aspect of the compact sedan. The Honda Amaze's 1.5-litre diesel is shared with the Jazz and the City though is unique as it also comes with a smooth CVT gearbox option along with the 6-speed manual. However, the motor makes 20hp and 40Nm less and delivers a mileage figure of 23.8kpl, when paired to the 7-step CVT. While the engine is on the noisier side and some of those vibrations do filter into the cabin, it's quite an efficient unit.
7. Tata Tiago
ARAI certified: 27.28kpl
Autocar test (overall): NA
While the Tiago's 1.05-litre diesel engine may be on the duller side – it makes 70hp and 140Nm of torque – it is one of the most fuel-efficient small diesels around. Tata recently updated the Hyundai Santro and Maruti Celerio rival with more equipment, making it an even better value for money proposition. For its price – the diesel Tata Tiago is priced from Rs 5.25 lakh to Rs 6.62 lakh – the cabin area also feels quite upmarket and it drives like a more expensive car too.
8. Ford Aspire
ARAI certified: 26.1kpl
Autocar test (overall): NA
Ford's small diesel engine, the ubiquitous 1.5-litre diesel that is used on a variety of models from the Figo and Freestyle to the EcoSport, is a likable motor thanks to its smooth power delivery and mileage. The engine, along with the superb ride-handling setup, makes this the fun-to-drive alternative in the compact sedan segment. However, this isn't the quietest motor in a compact sedan. Though it isn't as spacious as the Maruti Suzuki Dzire and Honda Amaze, considering it is priced from Rs 6.89 lakh to Rs 8.52 lakh, the Ford Aspire provides an involving drive experience and is a well-equipped model.
9. Honda City
ARAI certified: 25.6kpl
Autocar test (overall): 16.85kpl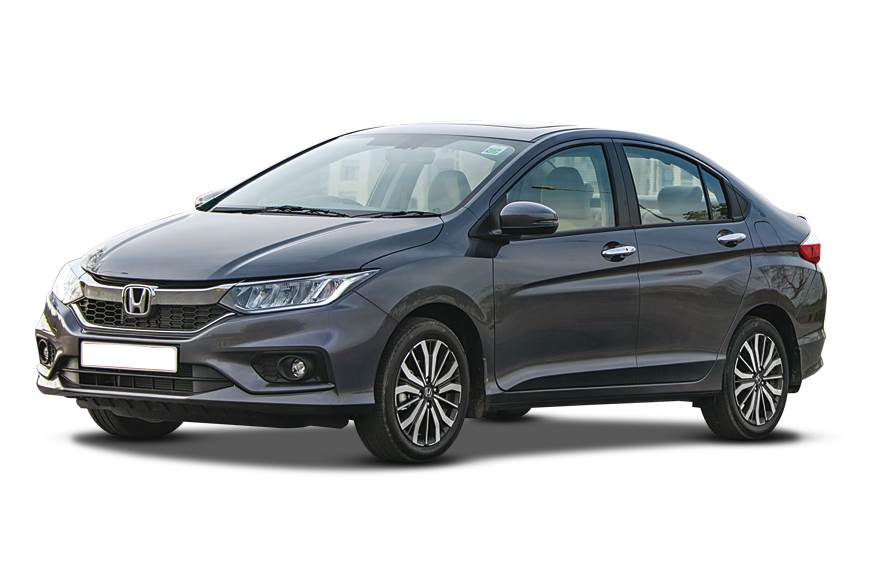 The same 100hp, 1.5 diesel does duty in a number of Honda cars and in the City, it has the same strengths and weaknesses. While it is a frugal motor, the NVH isn't all that good. The top-spec versions of the Honda City are well-equipped but are more expensive than rivals like the Maruti Suzuki Ciaz and Hyundai Verna. Known for its spacious and comfortable cabin the diesel City costs between Rs 11.11 lakh and Rs 14.16 lakh.
10. Ford Figo
ARAI certified: 25.5kpl
Autocar test (overall): NA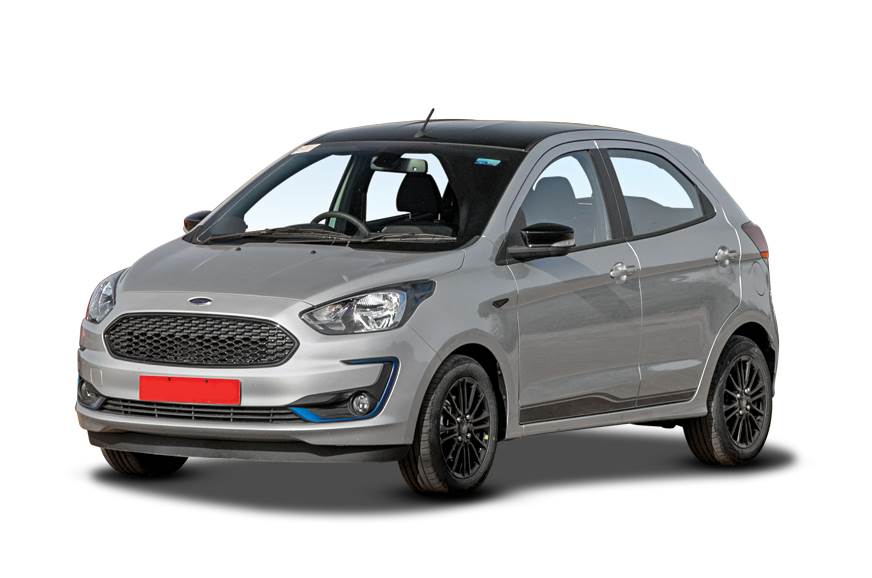 Interestingly, the Ford Figo diesel is marginally less fuel-efficient than its slightly heavier compact sedan counterpart. Both have the same 100hp, 1.5-litre diesel engine paired with a 5-speed manual gearbox and are the enthusiasts' option in their respective segments. The Maruti Suzuki Swift and Hyundai Grand i10 rival's USPs include the excellent ride and handling, strong build quality and good value, though despite a recent facelift, it does miss out on some features like Apple CarPlay and Android Auto compatibility. Considering the hatchback's diesel variants retail from Rs 6.13 lakh to Rs 7.55 lakh, this feature is quite an omission.
Take a look at our most fuel efficient petrol cars list here.
Also see: