Branded Content: Hyundai Creta - Paws and effect
Published On May 11, 2021 04:05:00 PM
13970 Views
Follow us on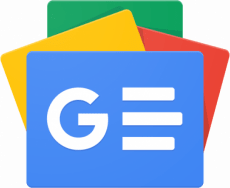 When it comes to practicality and low running costs, there's nothing to beat the All New Hyundai Creta diesel-manual.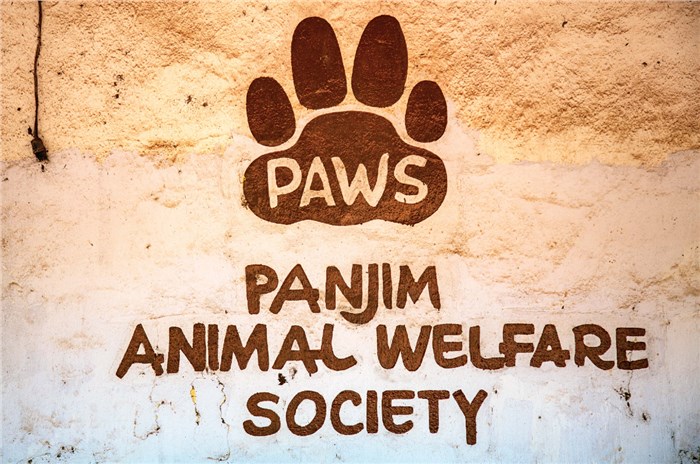 The All New Hyundai Creta is at home, both in narrow urban lanes and the highways.
Pups up for adoption at PAWS.
A hospitality industry professional, along with Panaji's Civic Commissioner, is making the city a model worthy of emulating in animal welfare. We drive down to Goa in the All New Hyundai Creta to learn more about their work.
Ventilated seats are a wonderful thing, especially when you are on a long drive at the height of the Indian summer. The large, 'air conditioned' seats are not the only features you appreciate in the All New Hyundai Creta. There is also the full-length panoramic sunroof, the premium Bose sound system and the slick 10.25-inch touchscreen; the airy cabin that has been created out of tastefully chosen material; and the legroom at the rear. All of these come together to provide an experience unlike any other when you are out on the road as we are right now. And each passing kilometre is evidence of Hyundai's ability to set the bar ever higher. The subjects of this story are also high achievers – one is the Commissioner of the Corporation of the City of Panaji (CCP) and the other, a hospitality industry professional. The two have come together to make Goa's capital worthy of emulating when it comes to animal welfare. The journey of Sanjit Rodrigues and Sanchita Banerjee-Rodrigues, too, began, about decades ago, and our destination is the Panjim Animal Welfare Society (PAWS) where we expect to learn more about it.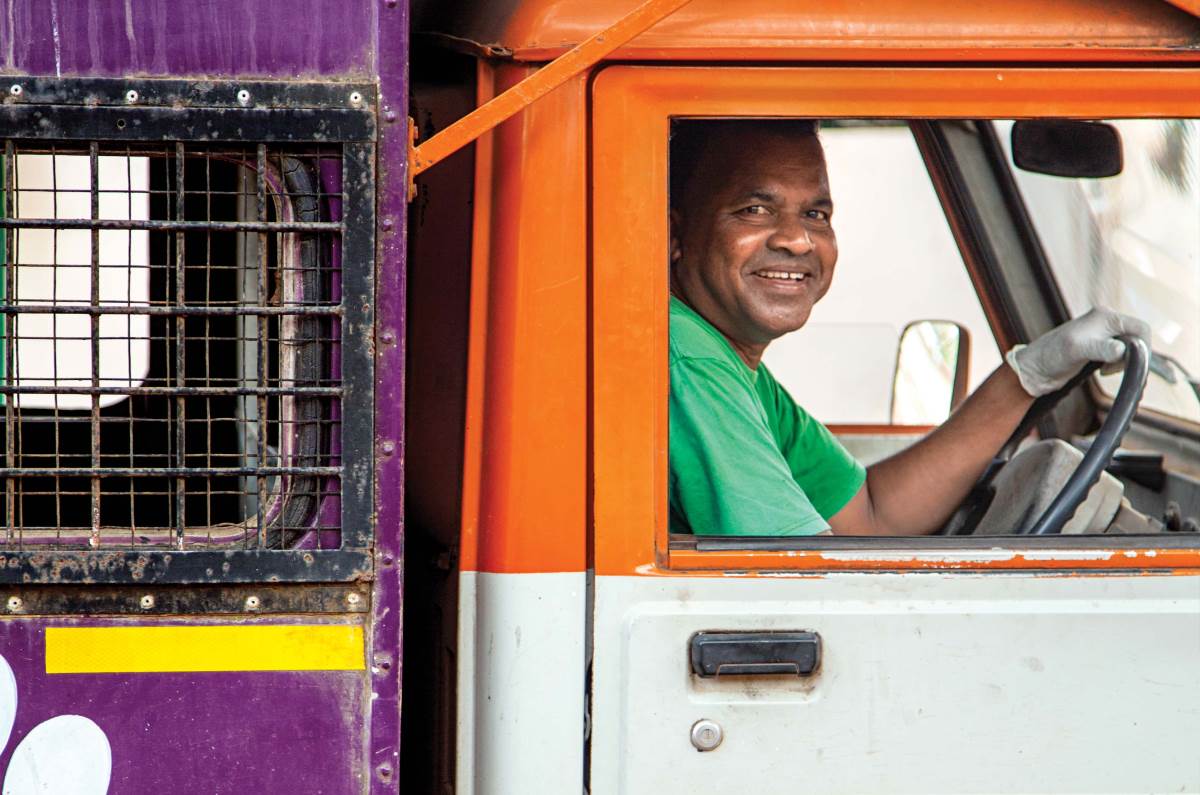 PAWS' 14-member team includes two drivers for rescue missions.
Sanjit Rodrigues describes PAWS as a movement that came through because of cooperation between citizens and the government. "I'd term it as a C to G and G to C initiative — citizens to government and government to citizens. It represents a partnership between animal welfare organisations, animal lovers and citizens who can donate," says Rodrigues. PAWS existed as an informal animal shelter in the late 1990s, but it all really started coming together over a decade and a half ago during Rodrigues' earlier stint as CCP Commissioner. Rodrigues was the spearhead of Bin Free 2003, a city revitalisation and solid waste management programme that focused on behavioural change among its residents, community engagement, and door-to-door waste collection and waste segregation at source. The campaign steadily built up momentum, and within a decade, Panjim became a zero-landfill, bin-free city. In 2016, it bagged the Centre for Science and Environment's Clean City Award. But, in its early days, it threw up a concomitant problem — dog bites. "With their major source of food gone, street dogs started getting aggressive and there were several reports of dog bites. That's how initiatives such as PAWS came into the picture," says Rodrigues.
17-inch dual-tone alloy wheels enhance All New Hyundai Creta's good looks.
Sanchita Banerjee-Rodrigues is the beating heart of PAWS, and it is apparent the moment she drives into the dog shelter that is located on Avenido Teofilo Braga. She soaks in the affection of the dogs at the centre and reciprocates it in equal measure. Running a dog shelter involves more than just loving dogs to bits. One doesn't just take care of abandoned dogs — there are also injured dogs, dogs with skin infections, blind dogs, old dogs and pups. Dogs have to sterilised and treated and spayed and fed, and there has to be constant communication with a network of volunteers. It requires both, patience and an ability to manage people and time, and her experience as a former bureaucrat probably comes in handy.
There's room for everyone inside the All New Hyundai Creta.
About a decade ago, Sanchita, a hospitality industry professional, took a break from her job to join the then Goa Chief Minister, the late Manohar Parikkar's office as a press liaison officer, and continued to work with him when he became defence minister. She also served as an Officer on Special Duty to the Minister of Textiles, Smriti Irani, before heading back to Goa to resume her job with a luxury hotel chain.
The All New Hyundai Creta's airy, roomy cabin is studded with premium materials.
"Running a dog shelter is like solving a jigsaw puzzle every day. It is also a community effort. Everyone chips in — the land belongs to the government, restaurants supply us with food waste, vets donate their time, and we have volunteers who feed stray dogs across the city. We cook food for over 200 dogs here, both, at the centre which are yet to be adopted or cured, and for many other street dogs in Panjim," says Sanchita, who, at times, drives off late at night to rescue dogs injured in accidents. Sanchita, whose long association with PAWS has seen her graduate from volunteer to trustee, says that efforts such as thorough documentation and constant follow-ups have paid rich dividends. "For the last three years, no rabies cases have been reported in Panjim," she says.
On an average, the PAWS animal shelter houses about 75 dogs, which are taken in for treatment. It has a free roaming population of about 100 dogs.
Panjim is mostly a nice city to drive in. It has wide boulevards lined with acacia and Gulmohar trees; the Latin Quarter of Fontainhas with its narrow lanes and colourful homes; and brightly lit cafes with a view of the ocean. The All New Hyundai is equally at home in Panjim, as it is on the highways that brought it here, and all it takes is a quick drive in the Creta to understand why it has been the ultimate SUV for over half a decade. The SUV's refined 115hp, 1,493cc BS6 diesel engine has a broad spread of torque available across the rev range, which helps it swallow highways as well as adapt to city traffic. The All New Hyundai Creta's ride is composed and well-planted, irrespective of the kind of terrain you are on. A special mention must be made here about the clutch and gear-shift action that is possibly amongst the smoothest around, and the Blue Link connected car system, which, with over 50 connectivity features, integrates technology seamlessly into the time consumers spend on the road.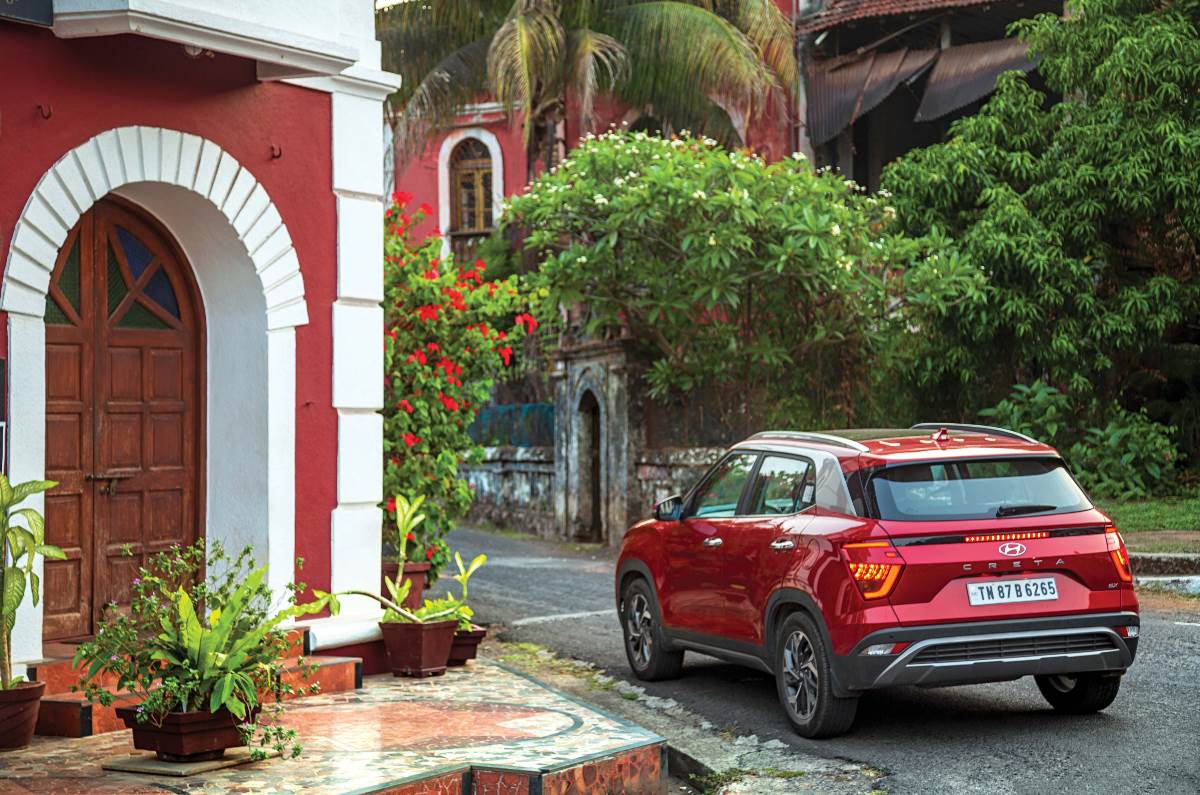 The All New Hyundai Creta cuts a fine figure in Fontainhas.
Rodrigues and Sanchita have several plans for PAWS, once the ongoing renovation work at the centre is complete. "We are looking at bettering our turnaround times; managing our surgeries and treatments better so that we can treat more dogs; get the best medicines and release injured dogs in the shortest time possible," says Sanchita. Rodrigues, on his part, envisions setting up a clinic at PAWS, which will have resident vets round the clock for not just dogs but other animals as well. "We could look at setting up a proper operation theatre, and also open up the clinic to internships," he says. Also on the agenda is to digitise the records at the shelter and amp up their presence on social media. "We are connecting with the younger generation so that they can take our work forward," says Sanchita. And, even as she orchestrates one movement, Sanchita is preparing for another one. "I often wonder where the sparrows in Panjim have gone. It's time to bring them back."
Also see:
Hyundai Alcazar: 5 key points to watch out for
Hyundai AX1 micro SUV teased for the first time
Autocar Drag Day 2021: Volkswagen Polo TSI vs Hyundai Nios Turbo drag race video
Copyright (c) Autocar India. All rights reserved.
What do you think about this Feature