You need to reduce vehicle weight to achieve 5-star safety: Mahindra
Published On Dec 03, 2021 09:00:00 AM
17758 Views
Follow us on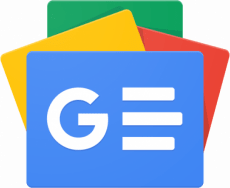 Around 110kg of the XUV700's weight was reduced during development which, among other reasons, allowed it to achieve a 5-star rating in GNCAP's crash tests.
Many believe that safe cars have to be heavier. However, dismissing the misconception, R Velusamy, chief of global product development, Mahindra, said at the 2021 Lightweighting Conference organised by our sister publication Autocar Professional, "Once you decide to achieve 5-star safety, there is no option but to reduce vehicle weight."
Mahindra XUV700 has a 5-star safety rating from GNCAP
Mahindra shaved off 110kg of XUV700's weight during development
Using aluminium and high tensile steel key to reducing weight
For instance, Velusamy pointed out that around 110kg of the Mahindra XUV700's weight was reduced with innovative design and use of high tensile steel. Plastic composites used for the tailgate alone helped the carmaker to shave off 15-20 kg. A lower weight, among other factors, helped the XUV700 score a full, 5-star safety rating in Global NCAP's crash tests.
Using high-tensile steel and aluminium for lower weight
When it comes to reducing weight in automobiles, and thereby enhancing efficiencies, aluminium is being considered as one of the key new materials. But aluminium also increases cost. Velusamy mentioned that high-tensile steel, advanced high-tensile steel, ultra-high-tensile steel and boron steel can also be used in different parts of the vehicle.
"You need a lot of focus on BIW mass," he added. BIW, or body-in-white, for reference, is the vehicle's frame, sans the various exterior body panels, interior trim, powertrain and the running gear.
According to the Mahindra product development boss, doors, fenders, bonnet and suspensions are also candidates for the use of alternate materials. "In powertrain too, you can do a lot of weight reduction. Aluminium blocks improve manufacturing and 30-35kg weight can be reduced," he said.
"The cross-bar beam and steering wheel are candidates for the use of magnesium. Plastics can do wonders for areas like the fender and tailgate," he continued.
He also stated that with EV penetration, there will be an increase in weight and there is a necessity to find new materials. "In EV reinforcement, this will play a major role."
However, Velusamy stressed on the need to keep consumer requirements in mind and giving priority to their interests. He said, "Customers need quality products and design will undergo change due to their need for improved NVH (noise, vibration and harshness) levels, ride and handling, top-notch safety and tech features. Carmakers need to be innovative to reduce vehicle weight."
Also see:
Reducing vehicle weight crucial to meet emission targets: Maruti Suzuki CTO
Design one of the top two factors on car buyer's priority list: Pratap Bose
Pratap Bose talks about Mahindra's new logo
Copyright (c) Autocar Professional. All rights reserved.