Sponsored feature: The weekend explorer
Published On Jul 23, 2019 12:30:00 PM
5185 Views
Follow us on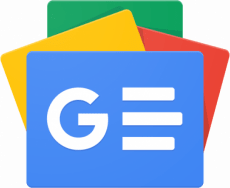 Vroom with a view: The Creta's well-equipped cabin is a great place to be.
How well do you know your city? Find out things you probably never knew about Mumbai, with the Hyundai Creta.
On One of these weekends, just before the skies open up, get out of home early, start your car, and see Mumbai city with fresh eyes. It is a more enjoyable activity than you'd think (after all, how many weekends will you sleep in?) and if you have a car like the Hyundai Creta, you and your family have the perfect steed to introduce you to things you probably didn't know about your city. This is what we did last month in our Hyundai Creta, which is equipped with a 1.6 CRDI with a variable geometry turbocharger. Here is how it went.
Parks and recreation
How long have you been living in Mumbai, and how many times have you visited the Sanjay Gandhi National Park (SGNP) in Borivali? Well, irrespective of how many times you've actually been there, the point is that you should be doing it more often.
The monsoon is the best time to visit SGNP, which bustles with life and wears a soothing green in the rains.
Why? Here's one fundamental reason: SGNP, which covers over 100 sq km, is the largest park in the world that is located within a city's limits – but wait, there's more. Not only is it huge, it contains Vihar and Tulsi lakes, which contribute significantly to the city's water requirements; and it is also home to the Kanheri Caves, which are ancient Buddhist monasteries cut into rock faces and located about 6km from the main entrance to the park. Obviously, there is a variety of flora and fauna in there as well, including lions and tigers (housed in separate parts of the park), leopards, of course, and colourful birds as well.
The Kanheri caves, part of a Buddhist monastic university complex, are over 2,000 years old.
As you drive towards the park, along a narrow road lined with trees on both sides, what will stand out is the silence. And you'll wonder: How you put up with Mumbai's cacophony, day in and day out? The Creta is a good companion to have in the park. It might have a powerful diesel engine, but it's very refined and quiet, and the engine pulls the car along nicely. With the wide torque band – max torque in the Creta is produced at 1,500-3,000rpm – travellers can coast comfortably and quietly all the way to SGNP's parking lot, from where one switches over to safari buses.
Rock of ages
Gilbert Hill, in Andheri, is about 65 million years old. It was formed during the Mesozoic era and is a vertical column of black basalt that shot up from under the Earth's surface during periods of volatile volcanic activity. Today, the 200ft Hill is surrounded by slums and residential complexes; and chances are you might have to negotiate challenging traffic as you make your way towards it. Thankfully, the Creta has a handle on such stuff. It is extremely adept at negotiating the urban environment. That includes Mumbai's roads, which often feature the most exasperating undulations. Although the Creta's suspension sorts them out with aplomb. The steering is light, so you can flick the car in and out of tight situations. The strong mid-range comes in handy while performing quick overtaking manoeuvres; and the 6-speed gearbox is a joy to use. What adds to the special feeling of driving just the right car are the features the Creta is loaded with: an electric sunroof, a powered driver's seat, cruise control, wireless phone charging, and a dedicated app that tracks driving patterns and vehicle health.
Nobody really knows how Gilbert Hill got its name. Some say it was named after Grove Gilbert, an American geologist, while others claim it was named after a British officer in Bombay.
Gilbert Hill is widely believed to be one of the three oldest structures in the world, and thankfully (in a city where unscrupulous builders prey on every available piece of land) is a protected Grade II heritage structure. The other two ancient geological structures are in the US.
Right at the top of the hill are two temples, each dedicated to Hanuman and Gaondevi Durga, respectively. Get out of the car, crane your neck, and gaze in wonder at the hill which would have been witness to the rise of humanity; and as you start to walk back to your car, reflect on how far we have come since then.
Art Dekko
You've probably driven on Marine Drive a zillion times, and gazed at the buildings along the waterfront, from Nariman Point to Chowpatty. They are elegant all right, but did you know that they are very special? Mumbai has the world's second-largest collection of Art Deco buildings, after Miami.
Mumbai has about 200 Art Deco buildings spread across the city.
But first: what is Art Deco? Art Deco was a movement in the visual arts and architecture born in France in the 1920s, and was popular in both western Europe and the US, right until the mid-1930s. Among other things, Art Deco was characterised by geometrics, visual drama and bold colours. Mumbai, which was then India's commercial hub (as it is now), embraced Art Deco and made it its own. In a way, the modernist architectural style represented the city's aspirations. Besides Marine Drive, one can find Art Deco buildings in other parts of south Mumbai, and these buildings include theatres – Eros, Liberty, Regal, Metro – commercial establishments and hospitals.
Taking a tour of the Art Deco precincts of the city was great fun in the Creta. Marine Drive, as always, gave the car an opportunity to stretch its legs. Since we are talking about speed, it would be prudent to mention that the car is also equipped with ABS, ESC, and six airbags.
Steps this way
The Asiatic Society Town Hall was inspired by Greek and Roman architecture styles.
The Town Hall, which houses the Asiatic Society of Mumbai, is one of the city's oldest libraries and probably has the most famous steps in Mumbai. With its pedimented portico with eight Doric columns, cosy chairs in the 'periodicals' room, and the grand Durbar Hall, the building, which was constructed in 1830, is home to over 1,00,000 books, as well as coins, relics, periodicals and manuscripts. Among the books is an original Italian manuscript of Dante's Divine Comedy. If you happen to reach there early enough – the library shuts at 6:30pm – enquire and make a note about membership details, and ensure you sign up soon enough. Once you've done that, drive around the Fort area, where the library is located. Drop into one of its many popular restaurants – Ideal Café, for instance – and treat yourself and your family to an excellent dinner. The drive back home awaits, but it's been a good day, as it always is when you are in a Creta.
Copyright (c) Autocar India. All rights reserved.