Sponsored feature: Glory of days past
We drive to the beautiful UNESCO heritage site, Rani ki Vav, in Gujarat in a Hyundai Creta.
Published On Dec 05, 2017 06:30:00 PM
9,292 Views
Follow us on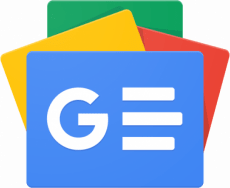 The Rani ki Vav is an elaborate, seven-storeyed stepwell that is one of the finest specimens of its type.
The pristine carvings in the Vav are nearly 1,000-years old.
In 2014, Prime Minister Narendra Modi tweeted, "Next time you visit Gujarat, you must visit Rani ki Vav, an excellent symbol of our great art and culture." Well, we took his advice rather seriously, because this month, we found ourselves driving all the way to Gujarat specifically to visit this place that he so praised.
Driving to Gujarat is always a pleasure because that state has some seriously good highways. Things were even better this time around because the car we were driving was a seriously good highway cruiser – the Hyundai Creta. The Creta is one of Hyundai's bestsellers, and it is easy to see why. The Creta is a sharp-looking small SUV that is big on features and comfort. Its cabin is well-appointed and spacious, with supportive and comfortable seats, lots of legroom and a long list of features, while its ride quality is pliant and supple, and the performance, strong and punchy. We are driving the top-spec diesel this time, and that 1.6-litre CRDi engine really deserves applause – it is just so buttery smooth!
The combination of good highways and a good highway cruiser meant that reaching our hidden gem was both easy and delightful. Rani ki Vav is an architectural marvel located in a town called Patan in Gujarat, around 130km from Ahmedabad. Light traffic and good roads meant that we maintained a great average speed throughout, and were walking through the gates of the complex that houses the Vav even before the sun had peaked in the sky.
'Rani ki Vav' in Gujarati translates to 'the Queen's Stepwell'. This Vav, a UNESCO World Heritage Site since 2014, is a seven-storeyed stepwell that is about 64m long, 20m wide and a whole 27m deep. It is unlike any other monument that you might have seen. Usually, when you approach an architectural marvel, you see an awe-inspiring structure rising from the ground; though here, when you walk into the complex, all you see are well-manicured gardens.
Walk towards the fenced-up area that is supposed to be the Vav and you are confronted with a sight that truly is one to behold. It is a gaping, intricately carved and sculpted hole in the ground, so rich in craftsmanship that it makes you stop and wonder: was this really built just to collect water?
The answer to that is, well, no. The Vav, of course, was a source of water back in the day but it also held deep spiritual significance and was a place for social congregation. It was built in the 11th century by Queen Udayamati in the memory of her deceased king, Bhima I. The Vav was later flooded by the nearby River Saraswati and remained silted over until the 1980s when it was excavated by the Archaeological Survey of India.
On excavation, the carvings inside the well were found to be in pristine condition. The Rani ki Vav is in the form of a stepped corridor with pillared pavilions breaking the steps at regular intervals. It was, and is, one of the largest and grandest structures of its type. The walls of the Vav are covered in fine and intricate carvings and sculptures. The overarching theme in the carvings is the dasavatars – the 10 incarnations of Vishnu. Sculptures of these avatars are scattered throughout the Vav, accompanied by those of sadhus, Brahmins and apsaras. The carvings and detailing in the Rani ki Vav are some of the best examples of the craftsmanship of its times.
At the end of the corridor is the actual well, a deep cylindrical structure whose walls are, again, covered in intricate carvings. Below the last step of the well, and off limits for regular visitors, is a small gate that marks the entrance of a 30km tunnel that leads to the nearby town of Sidhpur; it was probably used as an escape route in times of war and insurgency. The tunnel is, however, blocked by stones and mud today.
The Rani ki Vav truly is an excellent example of the great craftsmanship of India. It is truly amazing that such a complicated structure was built nearly 1,000 years ago and that it survived the test of time to still stand proud today. It is nothing short of an architectural marvel, stunning and awe-inspiring in every manner.
After spending half a day admiring Rani ki Vav, we headed back home. We were just outside of Ahmedabad, when an easy-to-miss signboard informed us of a nearby bird sanctuary at Thol. Our photographer, an avid bird-watcher, found this extremely exciting, especially since the winter marks the beginning of the best bird-watching season on account of the influx of migratory birds looking for our relatively temperate weather. In the spirit of adventure and discovery, we promptly took the detour and soon found ourselves driving through the gate and the bumpy dust road of the Thol Bird Sanctuary.
The Thol Bird Sanctuary consists of a large artificial lake that attracts many migratory birds in the winter. More than half the birds that visit Thol in the winter months are waterbirds. We walked the periphery of the artificial lake for more than a kilometre to find a spot at the banks that gave us a vantage point for bird-watching. Our photographer is a bit of a fanatic when it comes to bird-watching and, consequently, carries around a pair of binoculars wherever he goes; this worked out just fine for me.
Thol boasted a rich variety of birds, ranging from flamingos and sarus cranes to kingfishers, cormorants, darters, ducks, bee–eaters, woodpeckers and jacanas. Such was the abundance of birds at Thol that I simply had to look out at the lake and I would see a handful of different species right there in front of me. It was a fascinating activity, spotting and recognising birds. Some of them have crossed great distances to get here: the greylag geese, for instant, have flown all the way from Siberia – try wrapping your head around that.
As the sun set over Thol Lake, the birds began settling into their nests. We took that as our cue to leave, taking that bumpy dirt road out again. The last bit of sunlight cast the world in a strange orange light as we took to the highway once more, with the Creta happily chugging away the miles as we made our way back home.
Travel Tip #1
Stay where we stayed:
Patan is a small town, with relatively few accommodation options. We found The Grand Raveta to be the best hotel of the lot, with clean, well-furnished rooms and good service. Thol, on the other hand, has no accommodation options. Your best bet is to put up at a hotel in Ahmedabad, which is only around 30km away.
Travel Tip #2
Patan beyond the Vav:
The Rani ki Vav, surprisingly, isn't Patan's only big attraction. Patan plays home to a large number of Patola artists, people who make the world-renowned Patola sarees. Once common attire among queens, Patola sarees are made using a special weaving technique that ensures a long life for the thread and dye. Patola sarees can cost several lakh rupees, depending on the nature of work and thread used.
Copyright (c) Autocar India. All rights reserved.