Cars to buy before they die
Over two dozen cars will be phased out within the next six months in the run-up to the implementation of the stricter BS6 emission norms. But before that happens, we pick the cars you should buy before they are axed.
Published On Oct 11, 2019 06:00:00 AM
2,19,032 Views
Follow us on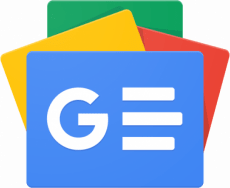 Come April 1, 2020, India will jump straight from Bharat Stage 4 emission norms to the stricter Bharat Stage 6 standards, and with that, we will see the phasing out of a lot of cars currently on sale.
The move to BS6 is an incredibly costly affair, especially for diesel engines, as they require expensive hardware and engineering changes to be upgraded to the cleaner standards. For manufacturers, this means taking brutally hard calls and axing certain models from their line-up, either because they will become too expensive and get priced out of the market or because their volumes are so low that the cost of the upgrade is hard to amortise. Either way, some perfectly good cars, still in the pink of their life cycle, will be discontinued. Manufacturers, in fact, are using this as an opportunity to rationalise their model ranges and clear out of some of the slower-selling models.
While some of these cars will not be missed, there are a few gems that will be. So here's a list
of cars we think are worth grabbing before they're gone.
RENAULT DUSTER AWD
Why is it going?
India may be a huge SUV market but it's not a 4x4 market, and the highly capable AWD version of the Duster accounts for only 5 percent of total Duster sales, which itself is not very high. This raises the volumes versus investment question once again. But it's not just the lack of volumes that is the death knell of the AWD Duster but also Renault's decision not to upgrade the brilliant 1.5-litre, K9K diesel to BS6 that will kill it before April 2020. The Duster line-up will continue with a new, state-of-the-art 1.3 turbo petrol that'll replace the current engine range, but, sadly, a 4x4 option won't be part of the line-up.
Why you should buy one?
Simply put, the AWD Duster is the best 4x4 for the money, and in our mega off-road test in our September 2015 issue, it humbled the competition which included some serious off-roaders. Its Haldex system is highly capable, making the Duster more than a soft-roader and a great go-anywhere vehicle. But there are other reasons to buy the AWD Duster, and chief amongst them is the independent suspension, which delivers an outstanding ride even on the worst of surfaces. The AWD also gets shorter gearing compared to the regular front-wheel-drive Duster, which makes it more responsive to drive. And then there's the 1.5 K9K in its highest 110hp spec, which is still one of the best diesels around. The good thing is that the Duster AWD is now cheaper, as it is available in the RXS trim after the recent facelift. Plus, the upgraded Duster comes with improved quality and some design tweaks. Our advice? Grab this one before stocks run out. You'll never get anything like it.
Should you worry?
It is rare you'll come across an unhappy AWD Duster owner, and most will swear by the robustness and reliability of their car that is based on a platform (M0) which has proved ideal for Indian roads. The Renault engine too is very durable and, after the Fiat 1.3 Multijet diesel, is the most widespread diesel in the market. It's not as localised as the Fiat engine, so acquiring parts in the future (will have to be imported) may get expensive, but remember that the Duster will live on in petrol guise, so the rest of the car will be easy to service. Resale value won't be heavily impacted either.
FORD ECOSPORT S (ECOBOOST)
Why is it going?
For all the hoopla around Ford's award-winning EcoBoost engine, it finally accounted for less than five percent of total EcoSport sales, proving that awards, accolades and glowing praise from experts and social media can't influence Indian consumers if the basic requirement is not met; and that requirement is fuel efficiency – which, in the case of the EcoBoost, was appalling, especially when driven hard. For Ford, this imported engine with sophisticated direct-injection is very expensive and it was only set to get more expensive with the move to BS6. So the company has instead taken the cheaper option for the 'S' model – to use its partner Mahindra's 1.2-litre direct-injection turbo- petrol which promises to deliver more power and torque. But will it be as good to drive?
Why you should buy one?
That's an answer we don't have yet because the Mahindra motor is still many months away. However, what we do know is that in terms of driver appeal, the EcoBoost engine in the EcoSport comes right out on top. The high-tech and lightweight 125hp, 1.0-litre turbo-petrol is incredibly refined and the plateau-like torque curve delivers a thrilling drive experience. The new 6-speed gearbox is also a smooth-shifter with well-spaced ratios. Grip levels are excellent, further aided by the larger rims and lower-profile tyres of the S variant. When the EcoBoost engine finally bows out of India sometime next year, it will be a sad day for enthusiasts, which is why it makes eminent sense to pick up one now.
Should you worry?
The good thing is that the EcoSport will continue to be on sale, which means sales and service won't be a problem. Also, Ford has focused a lot on improving its aftersales as well as lowering its cost of ownership over the years. True, the EcoBoost engine will be discontinued but it's a pretty reliable motor and won't cost much beyond the scheduled maintenance it needs. This one you can buy blind.
MARUTI ERTIGA 1.5 DIESEL
Why is it going?
Blame a badly timed diesel engine strategy or the fact that Suzuki doesn't have the expertise to cost-effectively upgrade its diesel engines to BS6, Maruti Suzuki has been struggling to make a long-term business case for its E15A 1.5 diesel which is less than a year old. The company says BS6 will make the engine too expensive, but it is working hard to reduce costs to make it viable. There are also murmurs that it will make a comeback in future Suzuki (and perhaps Toyota) models, but what's certain is that it will be gone by April 2020.
Why you should buy one?
We don't miss the now-defunct Fiat-sourced DDiS 1.3 diesel in the Ertiga but the discontinuation of the very capable 1.5 diesel will leave a big hole in the Ertiga's line-up – one that will be hard to fill, especially since a diesel engine in an MPV is an intrinsic part of its appeal. A petrol-only Ertiga line-up doesn't offer the practicality and low-running costs MPV owners expect. Besides, it is the best 1.5 diesel around offering strong performance, superb refinement and good fuel efficiency. In fact, this engine is a better fit in the Ertiga than in the Ciaz and elevates the Maruti Suzuki MPV as a cheaper alternative to the Innova Crysta. Yes, it's that good.
Should you worry?
Launched only this year, it's a pity this engine will have such a short shelf life. With barely a year of running, there won't be too many engines in operation, and this raises the question of dealers stocking enough parts for it. Also, this is the only 1.5 diesel to offer a dual-mass flywheel (DMFs), which is the key to its fantastic refinement, but the flip side is that DMFs are prone to long-term wear and it's not uncommon to have to replace them after 1,00,000km. However, being a Maruti, long-term ownership issues are usually well-covered, and you can even opt for available extended warranty/service packs.
TATA HEXA AUTOMATIC
Why is it going?
The Hexa, whose sales have fallen to around 150 units a month, limits Tata Motors ability to cost-effectively upgrade the ageing 2.2-litre Varicor engine to BS6 norms. This engine will continue only in the commercial vehicle category (Xenon pickup) – one that has less stringent emission standards. Hence, with no other BS6 engine option planned for the Hexa, the company will have no choice but to stop production before the April 2020 deadline.
Why you should buy one?
The Land Rover-based Harrier may be the new Tata flagship, but the Hexa has a lot going for it, including features the Harrier can't offer. The seats made to European luxury car standards are incredibly comfortable, especially the captain seats in the rear. Cabin quality is superb and dare we say feels a bit more premium than the Harrier. Refinement levels are very high and the ride quality too is excellent. Plus, it has an automatic option (not offered on the Harrier as yet), and its smooth 6-speed torque converter unit is known for its responsiveness. This is the last body-on-frame Tata car you can buy and it's also the company's last 4x4; although in this guise it only comes with a notchy 6-speed manual transmission that we would not recommend. There are some great deals going on, making the Hexa auto the plushest sub-Rs 20 lakh MPV you can buy.
Should you worry?
Derived from the Aria, the Hexa has come a long way in terms of reliability and quality. While it is
still nowhere near as bullet-proof as the Innova, and has a few niggling problems that crop up, it is fairly reliable. Certain engine issues like the turbo-hose failure, a carryover from the Aria's engine, have long been sorted out. Tata's service network isn't the best but it's widespread and getting parts for the Hexa in the future shouldn't be difficult. Bear in mind, the 2,175kg Hexa auto has a reputation for heavy fuel consumption and the heavy body accelerates wear and tear on certain components like the tyres.
VW AMEO TDI AT
Why is it going?
Scarred by the Dieselgate scandal, VW has made a conscious decision to move away from diesel engines, and we were the first to break the news that the infamous EA189 1.5 diesel would not be upgraded to BS6. This, in effect, will remove every small diesel car from the VW (and Skoda) range. But while the Vento and Polo will be powered by a new BS6 petrol engine family, the carmaker has decided to axe the Ameo altogether as part of a model rationalisation. Again, the Ameo isn't shared with Skoda and volumes are too small to justify the cost of upgrading it with new engines.
Why you should buy one?
The punchy 110hp/250Nm, 1.5 diesel engine mated to the 7-speed DSG gearbox is one of the best combinations there is; and one that's worth snapping up before it's gone. There's nothing like a punchy diesel to waft you along, with a smooth-shifting twin-clutch transmission doing all the work. This powertrain in the compact Ameo works particular well and makes VW's first and only-sub-four-metre sedan a great all-round family car that's economical, easy to drive; and equally good on the highway and in the city where the stubby boot makes parking much easier.
Should you worry?
The EA189 diesel engine family has been produced in the millions and is a proven workhorse of the VW Group. Hence, durability and longevity of the 1.5 diesel engine is not an issue. A bigger worry is the DQ200 7-speed DCT, which had serious reliability issues some years ago but appears to have been sorted now and the spate of complaints have died down. Still, we doubt the DQ200 will be as reliable as a manual transmission in the long run. Also, VW's reputation for cost of ownership is on the higher side. This, however, can be offset with service packages and extended warranties. Given the current discounts available on the Ameo, it's a great car to pick up before it is discontinued. But just do so with your eyes open.
TOYOTA COROLLA ALTIS
Why is it going?
Toyota was hoping that Maruti Suzuki would share the cost of launching the next-gen Corolla (globally revealed in 2018) with a new BS6 engine by introducing a Suzuki-badged version of it under the global partnership between the two companies. However, Maruti Suzuki chickened out, fearing that a Rs 20 lakh car with a Suzuki badge (even if it was sold through its premium Nexa network)wouldn't have many takers. That left Toyota to absorb the entire cost of the all-new model which, looking at the shrinking numbers in the executive sedan segment would make the new car unprofitable, thereby sounding the death knell for the Corolla Altis.
Why you should buy one?
Toyota's legendary reliability for one. The Corolla is the quintessential no-nonsense executive sedan and every successive generation gets an added shot of desirability. With the Corolla gone, the only other Toyota luxury sedan available is the Toyota Camry, which is twice as expensive. The Corolla's generous (and reclining) backseat, smooth ride and peppy 1.8-litre engine mated to a responsive CVT does almost everything the Camry does but at a far lower price. The diesel is noisy and sluggish and it's only the petrol that's worth buying.
Should you worry?
Resale value in the executive sedan segment isn't very good and with all versions of the Corolla set to be discontinued, its residual value would likely drop further. Buy the car only if you intend keeping in for a longer period of time. Spare parts availability shouldn't be an issue looking at how well Toyota stocks parts for previous-generation Toyotas. Also, the car's stellar reliability means you won't have to change parts too often.
NISSAN SUNNY
Why is it going?
In a word: volumes. In the last 12 months, Nissan sold a meager 619 Sunnys in the Indian market, and with no real exports to speak of either, any further investment in this model, no matter how small, makes no business sense. It didn't cost Nissan much to keep the trickle of production going, but the huge expenses needed to upgrade, calibrate and validate the new BS6 powertrains has put an end to that as well. Besides, with the Renault 1.5 K9K gone from the Renault-Nissan line-up completely, volumes would have dropped even further.
Why you should buy one?
It's one of the most underrated cars in the market and after an initial spurt of success soon after its launch, it first suffered the ignominy of being branded the 'poor man's Honda City' and then a taxi, both of which dented the Sunny's image beyond redemption. It wasn't a very exciting car; and the bland cabin and dull driving manners didn't win it too many fans. However, as a spacious, efficient and reliable commuter, the Sunny is worth considering – especially since you can get a brand-new, petrol 1.5 with a smooth CVT for as little as Rs 8.80 lakh (ex-showroom, Delhi) after a discount of around Rs 1 lakh. And the big bonus for the chauffeur-driven set is the immense legroom on offer, the likes of which you don't get in any other midsize sedan.
Should you worry?
The Nissan Sunny has been around since 2011 but it hasn't really sold in great numbers, and with the model discontinued globally earlier this year, parts availability could be an issue in the long term. Resale value isn't going to be very high either and Nissan dealers are not very widespread. Consider this car only if you intend to keep it for long and are confident of the dealer support in your area, and, of course, get all the warranty and service packs that you can. Nissan is going through a troubled patch at the moment but they have recently brought in a new management team and are drawing up robust plans for the future.
HORMAZD SORABJEE & SERGIUS BARRETTO
Suzuki Ertiga Sport image gallery
125278 Views|4 years ago
2018 Maruti Suzuki Ertiga image gallery
46092 Views|5 years ago
2018 Suzuki Ertiga image gallery
125416 Views|5 years ago
Copyright (c) Autocar India. All rights reserved.