Branded Content: Ready for the rain
The monsoon can be especially tough on your car. Here's a snappy guide to driving safe and smart.
Published On Jul 11, 2023 03:36:00 PM
26,638 Views
Follow us on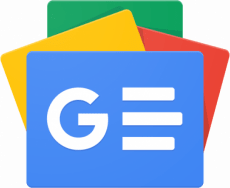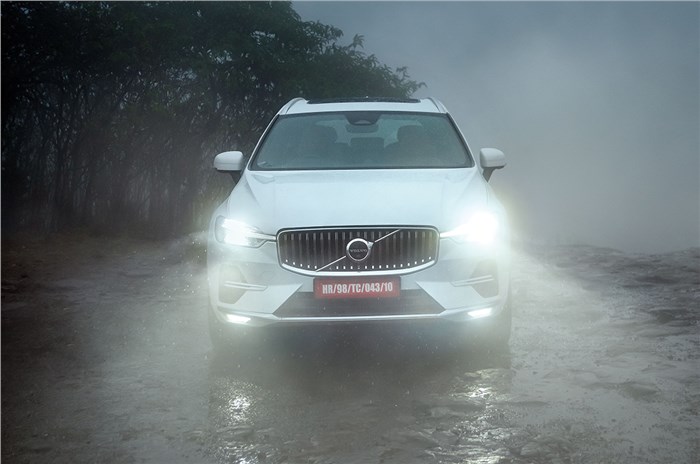 It might have been delayed by a bit, but the southwest monsoon, India's lifeline, is now, well, raining down on us. And while it will bring many joys for you – a respite from the heat and humidity, long, leisurely weekend drives to the hills, and pakodas and chai – the rains can be tough on your car. Besides soul-sucking traffic jams and cavernous potholes, the rains also mean dirt, mud and water launching an all-out assault on automobiles. So, it's crucial to prepare your car for the challenges that come with wet weather. Rainy conditions can significantly impact driving safety and the overall well-being of your vehicle. Taking a few proactive steps to safeguard your car can help ensure a smooth and secure driving experience. By implementing these precautionary measures, you can enhance your vehicle's performance, protect its components, and prioritise the safety of yourself and others on the road.
Schedule a service check
Attending pre-monsoon service checks for your car is an excellent way to ensure its readiness for the rainy season. Here are some key areas to focus on during the pre-monsoon service.
Inspect the rubber seals around the sunroof and doors to ensure they are in good condition. Replace any damaged or worn-out seals to prevent water leaks during heavy rainfall.
Adequate tyre tread depth is crucial for proper traction on wet roads.
Stopping distance of vehicles increases in wet conditions, so having your brakes inspected and getting them in top form is key. Also, when driving in heavy rain or after driving through large puddles, dry the brakes by lightly tapping them intermittently.
Clear any blockages from the sunroof drain to prevent water accumulation and potential leaks inside your car.
Have your car's heating, ventilation and air conditioning (HVAC) system checked and serviced to ensure optimal performance. This will help maintain clear windows and prevent fogging during rainy weather.
Adequate tyre tread depth is crucial for proper traction on wet roads. Tyre treads channel water away from the contact patch and enhance your car's grip. Check the tread depth using a tread depth gauge and replace tires that are worn beyond the recommended limit. Most tyres these days feature tread-wear indicators – small rubber bars between the grooves – that start thinning out over time. If the tread indicator is indeed wearing off, it's time to replace your car's tyres.
Proper tyre inflation is essential to ensure optimal grip for safe driving in rainy conditions. Maintain the recommended tyre pressures as per the manufacturer's guidelines.
Get rubber seals around the sunroof and doors thoroughly inspected to prevent potential water leaks.
Good-condition wiper blades are essential for maintaining clear visibility during heavy rain. Heat can have a detrimental impact on wipers, causing them to warp. This leads to reduced wiping. Inspect the condition of your windshield wipers before the rains come on full-on and replace worn-out blades. The same, of course, goes for the rear wiper. Plus, top up windshield washer fluid for optimal performance.
It goes without saying that having all your car's lights – from the headlight (in both high and low beams), tail-lights, brake lights and hazards/indicators – in great condition is important irrespective of the weather. In the rains, when one is faced with reduced visibility, they become doubly important. Dimness or inconsistency means you need to get a new set of bulbs, and flickering lights could indicate a connection issue or a weak battery. As importantly, get your headlights/tail-lights fixed or replaced in case they have poor light intensity.
Drive smarter, drive safer
Wet roads reduce traction, making it more difficult than usual to stop quickly. Leave a larger gap between your car and the vehicle in front to allow for increased braking distance. This will help provide you with more time to react and adequate room to brake.
Getting your brakes inspected and in top form is crucial.
Be gentle with braking and acceleration. Apply the brakes gently to avoid skidding on wet roads or on any slippery surfaces. Gradually accelerate to prevent wheel spin and loss of traction.
Rainy weather often causes your car's windscreen and windows to fog up, reducing visibility. Use your car's defoggers, front and rear windshield wipers, and ensure your headlights are on for optimal visibility.
Use hazard lights wisely. Hazard lights should be used when your vehicle is stationary on the side of the road due to an emergency or breakdown. Avoid using hazard lights while driving as it can confuse other drivers and make it difficult for them to judge your movements.
Leave a larger gap between your car and the vehicle in front to allow for increased braking distance.
Prevent aquaplaning. Aquaplaning occurs on wet roads when your car's tyres lose contact with the road due to surface water. This lack of contact could potentially lead you to lose control of the car. To avoid this, drive at a moderate speed, avoid sudden manoeuvres, don't hit the brakes hard and ensure your tyres have sufficient tread depth and are properly inflated. While electronics such as ABS help, it is advisable to be cautious and avoid speeding.
Avoid driving through standing water as it can be challenging to judge the depth and hidden hazards. If you must drive through standing water, proceed slowly and cautiously to avoid engine stall or loss of control.
Parking your car in a puddle or in standing water can prove fatal as they can hide hazards like broken electric wires and there can be a risk of electric shock from submerged power sources.
Be cautious and drive at moderate speeds to prevent aquaplaning.
Avoid parking below electric poles/trees: During heavy rains and storms, there is a risk of falling branches or trees, especially near electric poles. Park your car in a safe area away from these potential hazards to avoid damage.
Remember, your safety and the safety of others on the road should be your top priority. Drive defensively, stay alert and adapt your driving style to the prevailing weather conditions.
Carry the right gear
Umbrella: Keep a sturdy and compact umbrella in your car to shield yourself from rain when you're outside the vehicle. It will come in handy during unexpected downpours or when you need to make a quick stop and don't have immediate access to a shelter.
Raincoat: A raincoat is an excellent addition to your monsoon gear. It will keep you dry when you need to step out of the car and can be particularly useful if you need to handle any roadside emergencies or check your vehicle in heavy rain.
The rains mean reduced visibility for drivers, so make sure your wipers and headlights are in top condition.
Flashlight: Rainy conditions can sometimes cause power outages or poor visibility, especially during storms. Having a reliable flashlight in your car will help you navigate in the dark or check for any issues with your vehicle.
Waterproof bag or plastic covers: Consider keeping a waterproof bag or a few plastic covers in your car. They can help protect important documents, electronic devices like mobile phones and laptops, or other valuables from getting wet in case of leaks or heavy rain.
First aid kit: It's always a good idea to have a well-stocked first aid kit in your car. Ensure it includes items like bandages, antiseptic solution, pain relievers and any necessary medications. In case of any minor injuries during the monsoon, you'll be prepared to provide immediate assistance.
Also see:
Branded Content: Beating the heat
Copyright (c) Autocar India. All rights reserved.