Branded Content: Kia Sonet: Future Perfect
The cool and connected Sonet sets the benchmark for futuristic mobility – just like every other Kia, then!
Published On Dec 15, 2020 01:35:00 PM
24,195 Views
Follow us on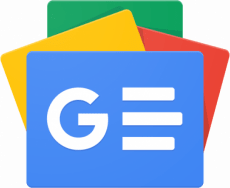 The watch on my wrist buzzes. Oh, it's just my car telling me someone's trying to break in. He's failing, clearly, and I don't really blame him – the Kia Sonet is hard to resist, after all. Right, so back to binge-watching my Netflix docuseries, then. What? Is my lack of worry unnerving in any way? Well, if you drive anything other than a Kia, I'd imagine the concept of effortless connectivity will be alien to you. But for me and my Sonet, it's just the new normal.
To be fair, it's the new normal for anyone who owns a Kia, which is the most successful connected car manufacturer in India. From the Carnival to the Seltos and now the Sonet, connectivity is a core characteristic of every Kia, and I'm surely a die hard fan. It's not hard to see why either. Just a dab on my smartwatch screen unlocks the Sonet and even gets the climate control set up for me! The UVO app, an exclusive Kia feature which links my smartwatch to my smartphone, makes the Sonet a seamless extension of my ever-busy, ever-connected lifestyle. In other words, I'm always updated, always in control and have no fear of missing out on all that's important!
It only gets better once I step inside, by the way. With the Sonet's ventilated seats, my own private concert (courtesy the Bose 7-speaker system) and navigation just a touch of the 10.25-inch screen away, every drive is an uninterrupted, soothing experience spiced up with the Sonet's fantastic engine and transmission. That's not all, the Sonet even features Over The Air (OTA) map updates, another first-in-class feature, so you are conveniently updated with the latest information when embarking on a journey. Oh, and when you do you're in for a treat, thanks to the Sonet's thrilling engine performance and dynamics, an impressive blend of a sporty and engaging drive, and its plush, pampering SUV quotient. This is further enhanced by the overall cabin comfort and the ride quality, both of which are top notch and certainly in a different league altogether when compared to other vehicles in its class.
Sounds perfect? That's because it really is. In an age where connectivity is paramount, the Sonet fits the urban lifestyle like a glove. Don't believe me? Sit back, grab a tub of popcorn, and take an in-depth look at all the features that make the Sonet truly smart and special!
UVO App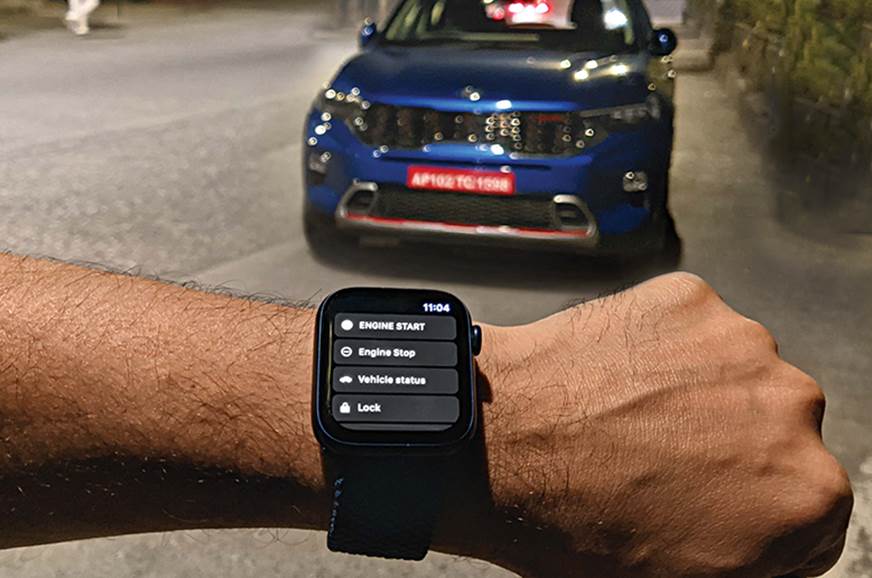 The advanced and innovative UVO connectivity app is available on all Kia models sold in India and brings the world to your fingertips. From establishing remote access to your vehicle from a security perspective to keeping it ready to drive comfortably before you begin your journey, the UVO app has a host of advantages – or a staggering 57, to be precise! A user-friendly app offering seamless integration with both Android and Apple, it makes keeping up with your fast-paced life an absolute delight. All of this is made absolutely simple thanks to the UVO Voice Assist feature which, literally, has you at hello!
10.25-inch HD Touchscreen
The largest touchscreen in its class is also the most stylish and feature-loaded. The Sonet's superbly integrated 10.25-inch screen offers terrific responsiveness with a cool user interface. While allowing you to tailor intricacies such as ambient light colours and audio equaliser levels, it also comes with in-built navigation, which is really easy to follow because of just how large the screen is. A truly immersive feature that gels perfectly with the Sonet's cutting-edge personality.
4.2-inch Colour Cluster
You certainly aren't left wanting for screens in the Sonet. In addition to the massive central touchscreen, the Sonet also sports a 4.2-inch display within the instrument binnacle, which offers an array of useful information at the click of a button. From detailed trip data to drive mode selection, a tyre pressure monitoring system and even turn-by-turn navigation, this multi-information display lets you focus on enjoying the Sonet's performance while you have every crucial bit of information right there, upfront.
Smart Pure Air Purifier
In-car safety is no longer just about airbags and electronic driver assists. In a world with increasing air pollution, the quality of air you breathe is crucial to your well-being, and the Sonet takes care of this perfectly. With the Smart Pure Air Purifier which offers virus protection, the air being recirculated within the Sonet is perfectly cleansed and of immensely improved quality as compared to ambient air, keeping you safe and refreshed on every drive. A truly smart feature for a truly smart car!
Ventilated Seats
A car parked in the sweltering heat is hardly a welcoming place, but the Sonet lets you even have the front row of seats cooled! Yes, with first-in-class ventilated front seats, the Sonet is the perfect car to be in, in the harsh Indian summer. The 3-level ventilation system allows you to select the intensity of the cold blast emerging from the perforated seats and makes hot-weather drives an absolute breeze – literally!
Copyright (c) Autocar India. All rights reserved.