Tata Tiago EV concept revealed
Published On Sep 08, 2017 09:48:00 AM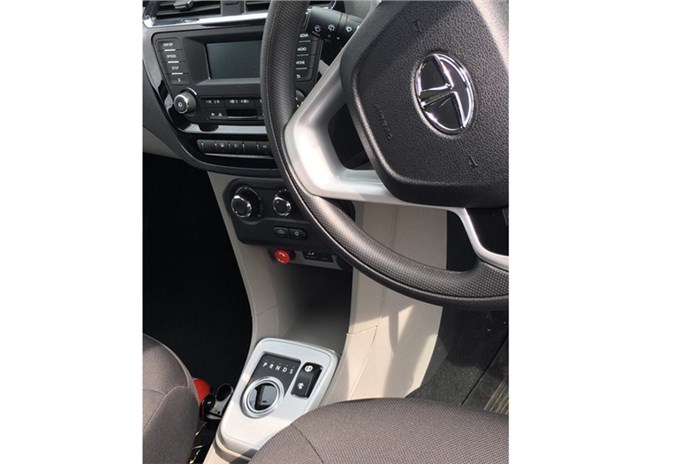 Its 85kW motor develops 200Nm of torque; has an approximate driving range of 100km and a top speed of 135kph.
Tata has unveiled a fully electric concept of its Tiago hatchback at the LCV2017 (an exhibition for low carbon emissions vehicles) in Millbrook, UK, that's engineered by the brand's UK-based Tata Motors European Technical Centre (TMETC)
Using a liquid-cooled 85kW electric drive motor that develops 200Nm of torque. Tata claims that the Tiago EV has a top speed of 135kph and a 0-100kph time of sub-11sec. Power is sent to the front wheels via a single-speed gearbox. Also, with a kerb weight of 1,040kg, it is around 20kg lighter than the heaviest variant of the Tiago that is currently on sale in India.
The Tiago EV is a running concept and Tata is offering visitors to its stall a chance to drive the car, which points quite favourably to the vehicle's launch readiness. As Autocar India had revealed earlier, the Tiago EV will be the Indian brand's first EV to go on sale. And using the Tiago as a base is a sensible move as the car's relatively low-cost platform should help offset some of the costs of the battery and related components.
Speaking to Autocar India, Güenter Butschek, CEO and MD of Tata Motors, earlier, said "We have a Tiago EV available and I think that we are at a point where we have understood the powertrain requirements as far as the system integration of the vehicle is concerned. The question now is where and how to get the best possible powertrain solution which will give us an opportunity to introduce an all-electric vehicle in a certain price bracket to make it a sellable option to the Indian customer."
With the government's recent push towards electric vehicles, Tata Motors is expected to bring the Tiago EV to India soon and its Auto Expo debut next year is most likely on the cards.
Also read: Tata readying i20, Baleno rival
What do you think about this News