SCOOP! Tata Harrier on-road prices to range from Rs 16-21 lakh
Published On Oct 13, 2018 03:50:00 PM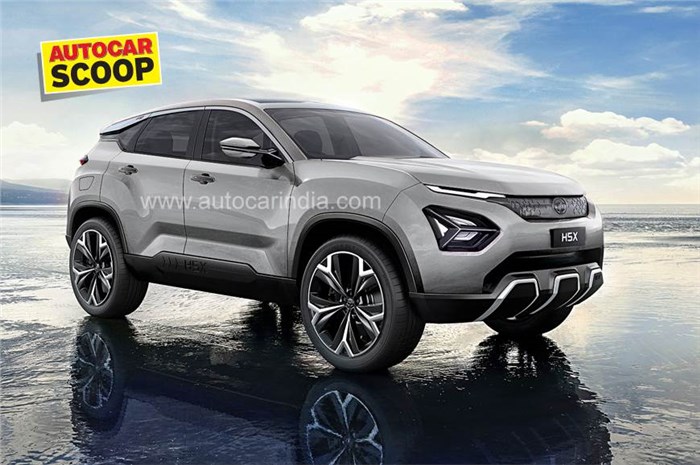 Tata Motors will open bookings for the Harrier on October 15, 2018
UPDATE:Production-spec Tata Harrier leaked ahead of official unveil
As already reported, Tata Motors will open bookings for the Harrier on October 15, 2018. In breaking news, we've just got our hands on the hotly awaited SUV's indicative pricing information too. The Harrier will carry an on-road price in the range of Rs 16-21 lakh, according to a dealer communication document. Adjusting for insurance, registration and other charges, this gives the Tata Harrier an estimated ex-showroom price range of Rs 13.5-18 lakh. While the document doesn't mention final trim levels, it is worth seeing the Harrier's indicative prices and specs in light of its chief rival, the Hyundai Creta, and even the Jeep Compass.
Harrier vs rivals
(Diesel Engine)
Hyundai Creta 1.6 D
Tata Harrier
Jeep Compass
Displacement
1396cc / 1582cc
1956cc
1956cc
Max power
90hp / 128hp
140hp (approx.)
173hp
Gearbox type
6-speed manual / 6-speed auto
6-speed manual / 6-speed auto
6-speed manual
Prices
Rs 16.36-18.50 lakh
Rs 16-21 lakh
Rs 19.70-27.24 lakh
The Harrier will come powered by a Fiat-sourced 140hp, 2.0-litre diesel engine with the option of a 6-speed manual or a 6-speed automatic transmission to channel power to the wheels.

The diesel version of the Hyundai Creta comes with two engine options. The larger 128hp, 1.6-litre diesel engine, which is closer on spec to the Harrier, is available with the choice of a 6-speed manual and a 6-speed torque converter auto transmission. On-road prices for the Creta 1.6 diesel start at Rs 16.36 lakh and top off at Rs 18.50 lakh.

In comparison, the diesel Jeep Compass outdoes the upcoming Harrier in terms of power, with 173hp from the same 2.0-litre diesel engine. However, the Compass diesel is only available with a 6-speed manual gearbox for the moment. It's also considerably pricier, with prices ranging from Rs 19.70-27.24 lakh, on-road.
The price and power figures will put the Tata squarely in the gap that exists between the Hyundai Creta 1.6 diesel on one end of the scale, and the Jeep Compass diesel on the other.
Could Tata have hit the sweet spot with the Harrier? Let us know in the comments section below.
What do you think about this News