Over 50 Land Rover Defender SUVs deployed to aid in the fight against coronavirus
Published On Mar 31, 2020 11:39:00 AM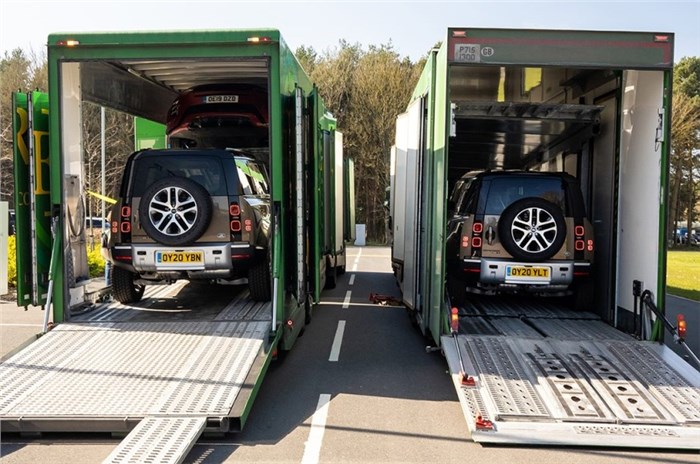 Along with the Defenders, Land Rover has provided a number of SUVs from its line-up such as the Discovery to aid organisations combat the COVID-19 threat.
Land Rover is putting its hardy range of SUVs to proper use by providing a number of them to organisations such as the Red Cross to aid them in the fight against coronavirus. The brand's Twitter account stated: "A global crisis requires a global response so we're doing our best to support the true heroes of the #Covid19 pandemic by providing 143 vehicles worldwide, with 105 vehicles supplied to the International Federation of Red Cross and Red Crescent Societies."
Among the vehicles from the British SUV-maker's line-up, 57 Land Rover Defenders have been deployed by the British Red Cross, while an undetermined number of Discoverys have also been provided to the UK Health Authorities so that they can conduct home testing.
Further, Land Rover has also sent out an 18-vehicle-strong contingent – including models such as the Range Rover Velar and even sister brand's Jaguar F-Pace – to the Spanish Red Cross to help them reach people in vulnerable and far-flung areas of the country.
All Land Rovers are definitely capable of the rough stuff, but the Defender does live up to the king of off-roaders moniker its predecessor had earned, as we found out in our review. Land Rover India had announced Defender prices just a month ago.
Also see:
Mahindra begins manufacturing face shields at Kandivali plant
How racing teams and athletes are dealing with the lockdown
How coronavirus has hit the global auto industry: a timeline
Maruti Suzuki to commence production of ventilators and masks as coronavirus cases surge
What do you think about this News