The Geneva motor show is one of the largest motoring events, with a number of carmakers using this stage to unveil their most anticipated models. Contrary to reports suggesting this year's show would be postponed or cancelled due to the coronavirus outbreak, the organisers have said the event will go ahead as planned.
Concerns over the spread of the Covid-19 virus (coronavirus), which originated in China, led to the cancellation of the Mobile World Congress tech event that was set to take place in Barcelona this month.
But a spokesperson told our sister publication Autocar UK, that the Geneva show will go on as planned, and kick off on March 2, adding that event officials were "observing the situation and its possible implications for its employees, exhibitors and visitors".
This news has been welcomed by the industry, as a number of big reveals have been planned. Among these will be the Audi A3 Sportback, the GTI version of Volkswagen's new Golf, Hyundai i20 and i30 facelift, the facelifted Mercedes-Benz E-Class, the Bentley Bacalar and much more.
However, a number of major manufacturers have decided to give this year's show a miss, and these include Lamborghini, PSA Group (including Peugeot, Citroën, DS and Vauxhall) and Jaguar Land Rover.
We walk you through the most anticipated cars that are scheduled to be showcased at the 2020 Geneva motor show.
Audi A3 Sportback
The new Audi A3 will follow hot on the heels of the fresh-faced 8th-generation Volkswagen Golf with a similar evolutionary styling, and a range of petrol, diesel and plug-in hybrid powertrains for the international markets. The 5-door hatchback will arrive first, followed by a new liftback variant in 2021, but the cabriolet is not expecting to make a comeback. As with the Golf, there won't be an electric version, because Audi is developing a standalone compact entry-level EV that'll launch in 2021. However, the S3 and RS3 hot hatches will be brought back with more power and wilder styling than their predecessors.
Bentley Bacalar
Last year, our sister publication Autocar UK reported that Bentley's in-house coach-building arm Mulliner was working on an ultra-exclusive roadster with styling influenced by the striking EXP GT 100 concept, and it now looks like we'll see the finished product at Geneva. A preview video gave little away, but its name – inspired by a Mexican lake with bright blue waters – and the company's claim that it will represent "the future of coachbuilding" suggests it will be one of the most luxurious models yet to come out of Crewe.
Ferrari Roma
Maranello is yet to confirm that it will be attending the Geneva motor show, but the event seems a likely stage for the debut of its new Roma grand tourer. Sharing some underpinnings with the slightly softer Portofino convertible, the new 2+2 packs 620hp from a front-mounted, 3.9-litre turbo V8, and features a bold new design language aimed at attracting new customers.
Fiat 500e
Used for representation only.
Another icon tipped for rebirth is the fashionable Fiat 500 city car, which will gain a globally available electric option. Spy shots reveal that the new car will bear a strong resemblance to the retro-influenced current model, but company boss Olivier François has revealed that it will sit atop a brand-new, bespoke platform and has even hinted at the possibility of a feisty Abarth version.
Honda Civic Type R facelift
Honda recently revealed a facelifted version of its Civic hatchback for international markets. Featuring subtle design tweaks and an upgraded interior, the updated Type R will have its public debut at Geneva. The 320hp, 2.0-litre turbocharged engine remains, as do the fan-favourite triple tailpipes, but it comes with significant changes limited to infotainment upgrades and a restyled front end. In the Indian market, Honda offers the Civic only as an executive sedan, with a 141hp, 1.8-litre petrol, and a 120hp, 1.6-litre turbo-diesel engine.
Hyundai i20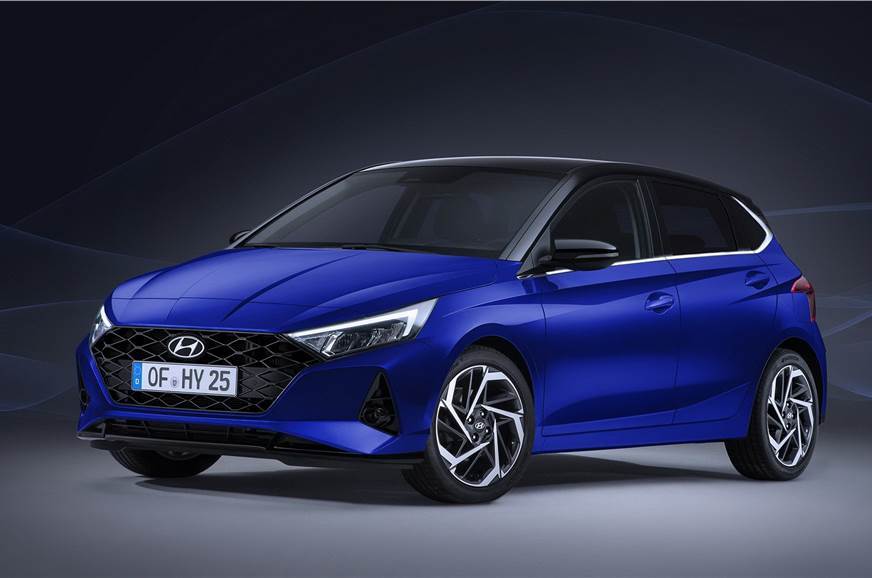 The next-gen Hyundai i20 premium hatchback will also be showcased at this year's show. The exterior styling has already been leaked, revealing a sportier and more aggressive styling at the front. A number of details have also surfaced about the India-spec i20, including interior and exterior design details, equipment list and engine options. The Hyundai i20 for India will come with a 120hp, 1.0-litre turbo-petrol engine with a 48V mild-hybrid system, and it is expected to be launched in mid-2020.
Hyundai i30 facelift
Hyundai's i30 family hatch will be more in line with the rest of the range thanks to the more aggressive front-end styling, restyled bumpers and new LED headlights. Inside, the i30 hatchback will gain a new digital instrument cluster and come with the option of a 10.25 infotainment touchscreen. However, there's no word yet on whether the hatch's mechanicals will be altered.
Kia Sorento
Kia will unveil the next generation of its Sorento SUV, and has confirmed that it will sit atop an all-new, purpose-built platform, and be available with a hybrid option for the first time. Preview sketches show off a more angular design than the previous model, with the designs for the headlights and tail-lights, and trim shapes inspired by the firm's US-market Telluride 7-seater.
Mercedes-AMG GT 73 4-door Coupe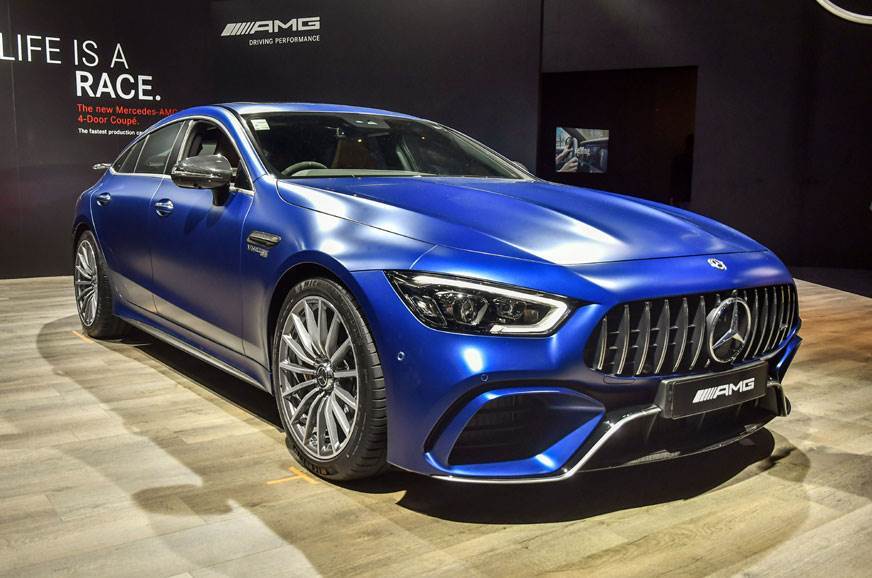 Recently launched Mercedes-AMG GT 63 4-door Coupe used for representation only.
With its hybridised 4.0-litre, twin-turbocharged petrol V8 pumping out in excess of 800hp, the new GT 73 will not only be AMG's most potent model yet but also the world's most-powerful four-door grand tourer. It isn't yet confirmed for a Geneva debut, but a recent preview video suggests the wraps are soon to come off. Despite its near-200hp advantage over the GT 63, the new model is also set to be the performance brand's most economical yet, with its electric motor offering a zero-emissions range of around 50km. The German car marque recently launched the AMG GT 63S 4-door Coupe in India at a starting price of Rs 2.42 crore (ex-showroom, pan India).
Mercedes-Benz CLA and GLA PHEVs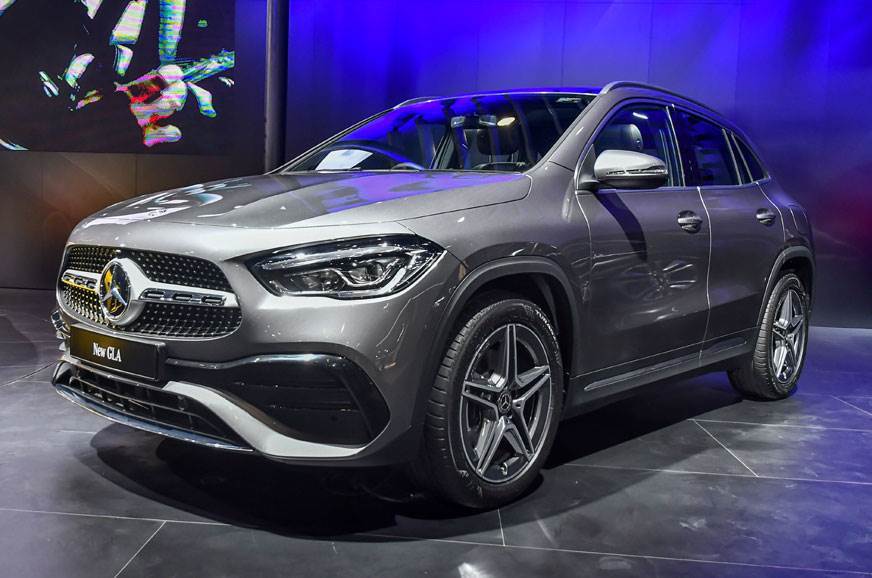 Following the recent unveiling of the new A-class and B-class PHEVs, Mercedes looks all set to roll out a new plug-in hybrid option for the latest CLA and GLA. Both the compact sedan and its platform-sharing crossover sibling will use a 1.3-litre, four-cylinder petrol engine mated to a 102hp electric motor making a combined output of 218hp and an electric-only range of around 56km. The second-gen Mercedes-Benz GLA made its debut in India at the Auto Expo 2020, and is slated to be launched in our market in Q3 2020.
Mercedes-Benz E-class facelift
Mercedes-Benz will likely showcase the facelifted E-class at Geneva. The facelift will bring the model more in line with the new CLA, A-class and GLA in terms of design. That means the current rounded front end will adopt a more angular look, the light clusters at both ends will be reshaped, and the interior will feature the latest generation of Mercedes' MBUX infotainment software. Internationally, the more rugged All-Terrain estate version will return as well, taking the fight to the Volvo V90 Cross Country with plastic body cladding and jacked-up suspension. While the E-class facelift is headed to the Indian market, it won't be the same version as this and is expected to arrive towards the end of 2020.
Porsche 718 Cayman GTS 4.0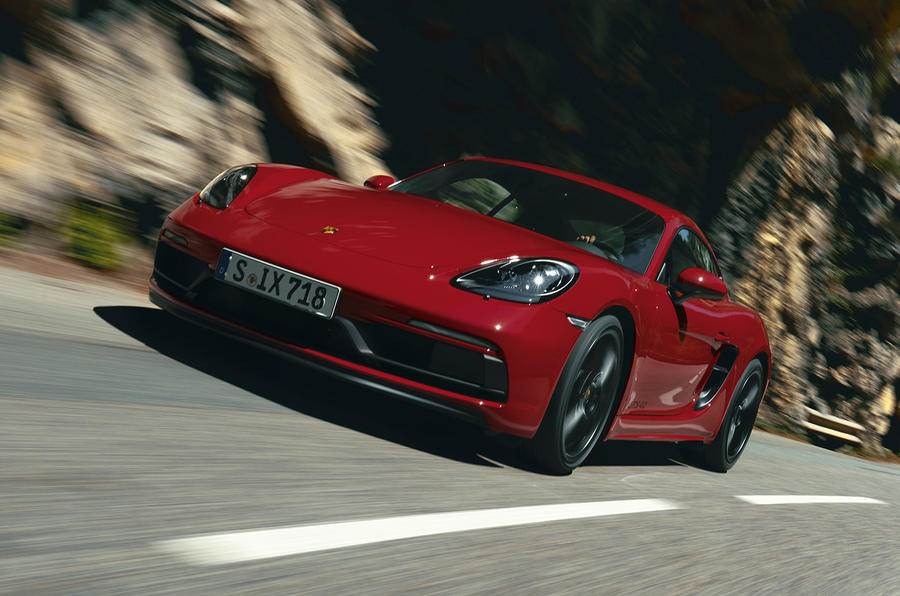 The range-topping GTS variant of Porsche's entry-level sportscar has made a return with a naturally aspirated flat-six motor based on the unit found in the top-rung Cayman GT4 and Boxster Spyder. The new motor option comes in response to calls for a more potent and character-full 718 in the US, where the current model with the four-cylinder unit has been underperforming.
Porsche 911 Turbo
Used for representation only.
The current generation of the Porsche 911 has already had the 2S, 4S and the Cabriolet available in its international line-up for some time now, but the new 911 Turbo is yet to be revealed. Prototypes have begun shedding their disguise, suggesting an imminent unveiling, and we can see that the range-topper will sport a model-specific rear diffuser, reconfigured air intakes and redesigned lightweight alloy wheels. More significantly, the 3.8-litre flat-six will be boosted courtesy of a pair of sizeable turbochargers, while stiffer bushings and suspension tweaks will offer keener handling characteristics.
Rimac Two
Revealed in concept form for the first time in 2018, the Rimac C_Two is set to make its long-awaited production-spec debut at Geneva. The all-electric hypercar can power from 0-160kph in a little over 4sec, and continue on to a top speed of 415kph. Don't get too excited about trying it for yourself though – all 150 examples have already been sold.
Skoda Octavia RS
Used for representation only.
The hottest version of Skoda's new Octavia sedan and estate is set to receive a public debut at this year's Geneva show. It will be the brand's most comprehensive line-up of Octavia vRS models ever, with a plug-in hybrid joining the existing petrol and diesel engines. Outright power is expected to match the petrol, with a 1.4-litre turbocharged engine and electric motor working together to deliver nearly 253hp and up to 407Nm of torque. It should get manual and dual-clutch automatic gearbox options, along with front- and four-wheel drive. In India, Skoda recently launched the current-gen Octavia RS245 at a price of Rs 35.99 lakh (ex-showroom, pan-India).
Toyota Yaris
The all-new Toyota Yaris hatchback will make its first public appearance at Geneva, after being unveiled late last year. There's a brand-new platform underneath, while powertrain options include a bespoke new three-cylinder, petrol-electric hybrid. It's also more compact and dynamically focused than the outgoing model, with Toyota claiming a minimal interior space deficit as a result of the shrinkage. Closer to home, Toyota offers the Yaris in India, though it's in the sedan form, with a BS6-compliant, 107hp, 1.5-litre petrol engine.
Volkswagen Golf GTI
Soon after the standard Mk8 Golf's unveiling, the new GTI will bring its trademark blend of performance and practicality to the Geneva motor show. We're expecting the usual sporty styling embellishments to cloak a 245hp reworking of VW's EA888 2.0-litre turbo-petrol engine, which will push the hot hatch from 0-100kph in under 6sec, and on to a top speed of 250kph. A diesel-powered Golf GTD is also set to appear alongside the GTI. For the Indian market, Volkswagen has been evaluating the introduction of the performance-focused GTI variant under the new import norms. If launched, the VW Golf GTI will likely be offered in limited numbers – just like the brand's previous hot hatch, the Volkswagen Polo GTI – and could be priced at around Rs 40 lakh (ex-showroom).
Also see:
Toyota small SUV teased ahead of Geneva debut
Upcoming cars and MPVs from Auto Expo 2020