The Superb's high ground clearance gave it an edge on pothole-strewn surfaces, and a 13kpl fuel efficiency was also very impressive for such a large sedan.
I love sedans, always have and, I suspect, always will. Sure, SUVs have polished their road manners incredibly well, but sedans are just intrinsically well set-up. The low centre of gravity, generally lower mass and, of course, that sweet, low down driving position are all so enjoyable. So while everyone is busy belting out SUVs, Skoda, thankfully, still has faith in the sedan; and they've been kind enough to send us both, the Octavia and the Superb. And while we did have SUVs in the garage, for my Christmas break to Goa, I just zoned in on the two Skodas.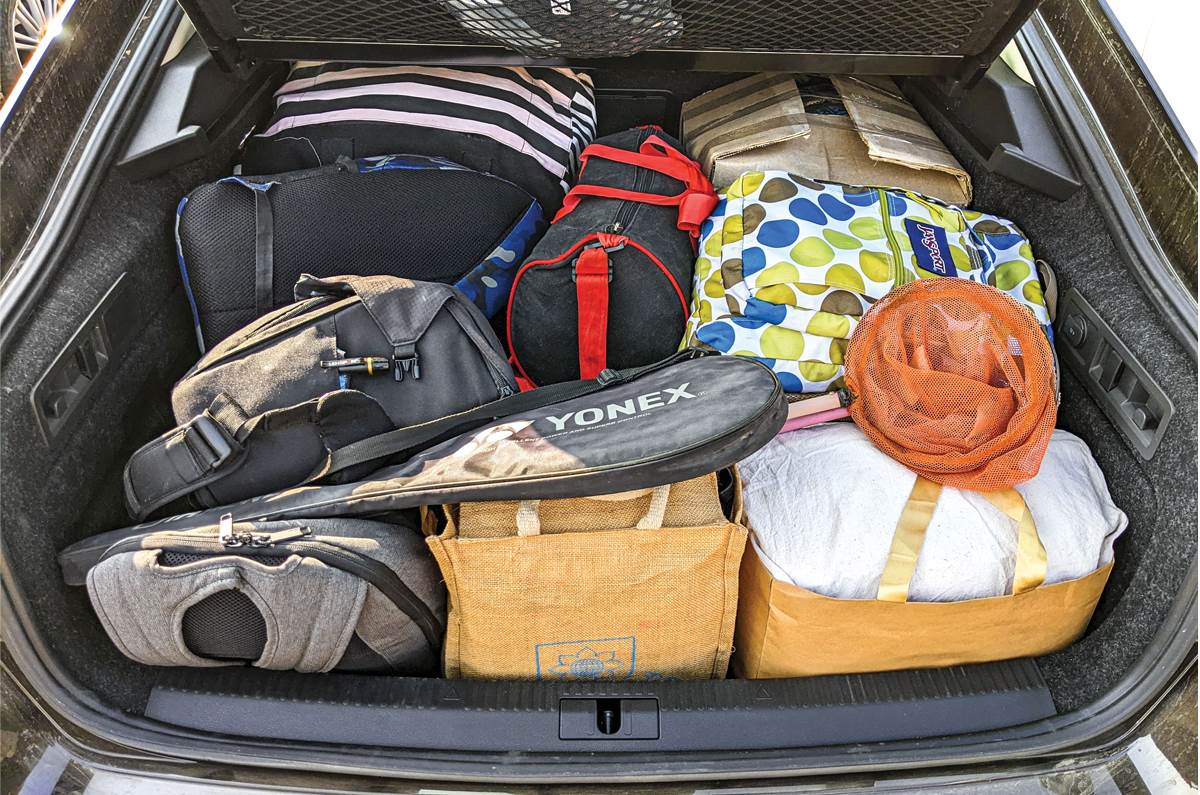 625-litre boot easily swallowed our holiday luggage.
The voluminous 625-litre boot tipped the decision in the Superb's favour and it easily swallowed our holiday luggage. So easily, in fact, that there wasn't any shuffling around of pieces, comments from my wife about how I can't pack efficiently and no breaking out in a sweat right before the drive. Clearly, it's not just large SUVs that can carry loads of luggage.
Empty CD changer housing should have been used to free up glove box space.
This, of course, I had expected; what I didn't was the fact that this sedan could also clear uneven ground rather well. Sure, an SUV would be in its element here, but the manner in which the large Skoda navigated the few rough, pothole-strewn ghat sections was simply stunning. For India, the Superb has taller profile rubber and rides higher, and it really did make a difference. Over the course of 1,300-plus kilometres, there was not even one belly scrape, and for a long sedan like this, that's remarkable.
Fold-down extensions are great at keeping your head in place while you nap.
The taller ride height and a softly sprung suspension, however, meant that there was a lot of pitching and wallowing at higher speeds on undulating highway sections. It was quite discomforting, which meant I had to slow down over sections that could have been taken at a higher speed. And that's sad when you think back to the earlier Superb's well-judged set-up. Apart from that, there was nothing else we didn't enjoy on the trip. Having to keep a slower and steady pace, in fact, allowed my kids some deep slumber, for which the Skoda's nap package was a real boon. The two fold-down sections on the sides of the rear head restraints is such a simple idea, but so useful in preventing your head from lolling around.
Glovebox and console are both cooled, latter is spacious enough for drinks and snacks.
Other little bits that were also appreciated were the integrated sun blinds at the rear and the cooled glove box and centre console, which were filled with drinks and snacks (yes, cold sandwiches also taste real good, try chicken with mayo). The icing on the cake was the Superb's efficiency. With a fully loaded petrol-automatic, I was quite sure we'd spend a lot on fuel, but the Superb proved to be satisfyingly efficient, returning over 13kpl on both the run to and from Goa. Yes, I love sedans and seeing that this one did everything an SUV would be asked of on most occasions, I going to try and hang on to this for a while.
Glovebox and console are both cooled, latter is spacious enough for drinks and snacks.
Also See:
2021 Skoda Superb long term review, first report
2021 Skoda Superb long term review, second report