Adventure riding basics with Bret Tkacs
Learning a few tricks to avoid tasting the dirt on an adventure motorcycle.
Published On May 26, 2018 06:00:00 AM
20,139 Views
Follow us on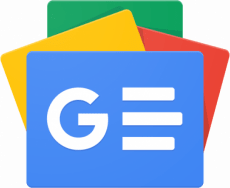 Top Gun India, a riding academy founded in 2017, recently set-up an adventure riding training session in three cities across India. All three sessions were being conducted by Bret Tkacs (pronounced tax) – a highly accomplished and YouTube-famous rider – and we got the chance to attend the one being held in Malad, Mumbai. I needed a motorcycle for the school and since I was a beginner I was looking for something approachable and mainstream that had decent off-road capability but without being intimidating. The obvious option was our home-grown Royal Enfield Himalayan since everything else was at least two times the price. This is the story of how an amateur and his humble ADV rode (and learnt) alongside over two dozen Triumph Tigers and BMW GSes.
BALANCING ACT
Day one started off like it would at any other school – introductions and a few rules. However, what followed came us a surprise and we were asked to head out on the dirt track immediately after, without having to sit for a long lecture. Bret, our teacher, accompanied us. A couple of laps of the dirt course, we were called back to the classroom and told that we had now set a baseline for ourselves.
Bret then asked us to park our motorcycles and taught us something so basic, but so important. It was that all motorcycles can balance themselves with very little input from the riders. He demonstrated this by walking around the Triumph Tiger he was using, while holding it up by its components with just two fingers. At one point, he was holding up the motorcycle with just the turn-signal! He didn't stop there, and climbed his bike like one would a jungle gym, even from the opposite side while it was on the side stand.
After all of us managed to replicate these moves, we went out for a few more laps. The difference was dramatic and I instantly felt a lot more comfortable with my bike and more connected to it. This was the just beginning of Bret's master plan of getting us to know the balance of our motorcycles.
As the day went on so did the lessons; and by late morning, most of us were hanging off one side of the bike with a leg in the air whilst riding. Our instructor sure knew what he doing!
Next up was using these balancing skills to work on our body position while cornering. Like on a dirt bike, you stay centered while the motorcycle leans in, but there is one key difference – on an adventure bike, both feet stay on the pegs while the knees hold the tank. Whereas, on a dirt bike you would stretch-out your inside leg through a corner. It took me almost a lap to not get tempted to stretch out my foot since I'd become accustomed to doing just that on my Hero Impulse. Unlike a race school, speeds got slower as we progressed – and yes, the turns got tighter, as well. At one point, I was taking a full-lock u-turn at 10kph. For the record, achieving this was way more difficult than it sounds.
HITTING THE ROCKS
We could now use our new-found balance and control on the small hills that divided stretches of the track. This is also where Bret taught us a technique that he calls 'weightless riding'. This technique is to ensure that the motorcycle can pivot below the rider while he was in total control. To put it simply, we had to stand on the bike pegs while we were on the incline and decline, and get close to the seat while we were at the peak. When watched from afar, it appeared as if the rider didn't move at all while the bike did. Bret used his legs so smoothly; it looked similar to the movement of a gyroscopic camera stabiliser.
As the sun approached peak intensity, we headed out for our next lesson – and this is where things got a little more serious. Main man, Mr. Tkacs pointed towards carved-out mud and rock sections of the track and told us those were what we would tackle next. At that moment, I was hoping and praying that it would be only my tyres that would hit the rocks and not side of the Himalayan or my helmet. We began with crossing the dug-up mud section and this is where a lot of motorcycles went down; Bret took this opportunity to teach us how we should lift up a motorcycle with and without help from others. Soon enough, we were at the rock section, which was petrifying for me since I was on someone else's motorcycle. Luckily, we were told that we could cross it halfway, stop and then cross the remainder. This helped a lot as we didn't have to carry too much speed, and thank heavens (and Bret) I made it out unscathed.
BEATING OVER THE BUSH
Day two started similarly to day one. A short briefing, a few additional rules and we were back on the track. We started the session by practising everything we had done the day before, after which we were asked to practise our braking. I had to take a couple of extra laps here because the front brake on the Himalayan lacks feel and required quite a bit of pressure for hard stops. After Bret saw us braking well enough, we moved on to the next lesson – I should say 'adventure' because this is where the adventure really began.
We were introduced to a new area of the track and it felt exactly the same as unlocking a new area in a video game you have been playing. As you would in a video game, we began exploring and noticed the unpaved dirt road had a lot of obstacles – there were two large ditches as well. By now we all knew what was next. Unsurprisingly, Bret calmly trots around the entire area on his Tiger and crosses the ditches like one would cross small potholes.
We were then given free rein and told to take on this new uneven area however we pleased. Like every lesson in the two-day course, this wasn't mandatory. However, there were a few brave hearts who weren't scared to fall – and then there was me, who joined them just to get a cool photograph. I took on the two big ditches along with only two other riders and didn't manage to fall. But to be honest, I was more impressed with the Himalayan than with what I had just done. It had changed my outlook towards the bike from being just another Royal Enfield to a capable off-road machine. The bike I was riding was the new fuel-injected model and it delivered its power in a linear manner, and the strong bottom-end was more than sufficient for the inclines I was putting it through. The large 21-inch front wheel also went over almost any surface we threw at it, that day, and generated great stability.
Just when we thought day two had come to an end, our instructor told us there was one short session remaining. This time he pointed at another area which we had not ridden on before but kept riding past. This area had obstacles set-up, but instead of 'ordinary' rocks and ditches, this area had logs of wood! So, we made way out there to watch the demo. The guy left us all with ours jaws dropped. From what I understood from his explanation, he was decompressing the front-end with a big throttle opening before hitting the branch with the front wheel. This made the front wheel fly up and cross it with ease and the rear followed along – he was basically flying over large coconut trunks. He then let us try it out, albeit with a much (much, much) smaller log – which was undramatic, to say the least. Nonetheless, I did get the hang of the technique he taught.
As the day drew to a close, I was most happy with my comfort levels and felt much closer to total control of the motorcycle. Another big learning was how the motorcycle performed in low-grip terrain, as well as other lessons, like lifting-up a fallen bike and slow-speed control. Lastly and most importantly, I now feel confident enough to head out on an adventure, by myself. All that, along with the cool photographs do make for a sweet deal at Rs 18,000 (all-inclusive). Those of you interested can look out for more as the Top Gun India Academy intends to return, later this year.
Copyright (c) Autocar India. All rights reserved.