India's longest racetrack coming up in Andhra Pradesh
Published On Dec 10, 2020 10:59:00 AM
58612 Views
Follow us on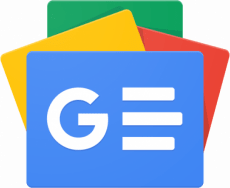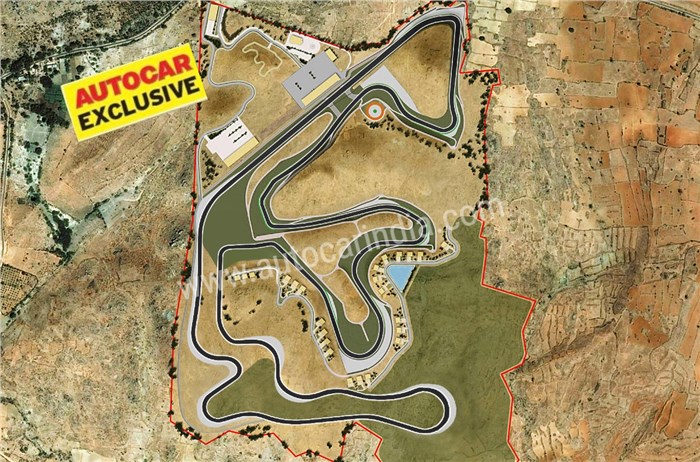 The 5.5km Marque One racetrack is aiming for an FIA Grade 2 licence to host a wider scale of international racing events.
A new racetrack coming up in Andhra Pradesh will be the longest one in India yet. We broke news of plans for the new racetrack, which will be part of the Marque One Motor Club, back in 2018. But recent developments will see the circuit extended by over 2km, with its owners aiming for an FIA Grade 2 certification.
The 5.5km track will be even longer than the F1-spec BIC
Aiming to host international racing championships like F2
Venue to host off-road track, trackside accommodation and more
Located within a two-hour drive from the Bengaluru International Airport, the track plans to host international-level racing events going ahead. Here's what we know about it so far:
Longest racetrack in India
The brainchild of Marque One Motor Club Directors Anush Chakravarthi and Shana Parmeshwar, who are both racers and motorsport enthusiasts themselves, the Marque One racetrack was intended to measure in at 3.2km. The initial aim was to go for an FIA Grade 3 certification, which would allow the track to accommodate cars with a power-to-weight ratio of 1hp:2-3kg.
However, while speaking with Autocar India, the track owners have revealed plans to extend it to 5.5km to open it up to an even wider scale of international racing events. This will make it the longest racetrack in India; for reference, the Buddh International Circuit (BIC) – which was specifically built for F1 – is 5.125km long.
While the latest layout won't quite be to the scale of F1, the Marque One Motor Club is aiming for an FIA Grade 2 certification, along with a Grade B licence from the FIM, the global governing body for motorcycle racing. Of course, it will only be able to secure a licence once the track is completely built and its careful assessment has been completed. The track already has FIA Grade 3 approval, so once it does get a Grade 2 certification, it will be able to host far more advanced levels of racing events, including F2. The only other FIA Grade 2 track in the country is the Madras Motor Race Track.
Moreover, the Marque One racetrack does have the option of upgrading to an FIA Grade 1 certification, if needed.
The revisions will see the main straight, which will also double as an integrated drag strip, extend to 1.1km. This makes it marginally longer than BIC's 1.06km main straight. Following the natural terrain of the land, the track will also feature significant elevation changes, with organisers aiming for it to be "built to test the professional race car driver and designed to be safe and enjoyable for the casual club member."
The track design is being developed by Driven International, the same firm that worked on the Kari Motor Speedway's upgrades and the upcoming Nanoli Speedway near Pune.
Marque One Motor Club
The racetrack will be part of the larger Marque One Motor Club, which can be thought of as India's equivalent of Dubai Motor City. The venue will also host an off-road track, skid pan and kick plate. All of this will be open to auto manufacturers for R&D purposes, event organisers, as well as individuals who are passionate about motorsport and simply want a taste of driving on a professional racetrack.
Club members will get exclusive access to the clubhouse overlooking the track, vehicles storage unit, and priority access to events and track-side accommodation. And it doesn't stop there – Marque One Motor Club plans to open up a motorsport academy and even a theme park in the future. The entire venue will be energy self-sufficient and off the grid.
By when will the Marque One racetrack be ready?
The original 3.2km track was supposed to be completed sometime next year. However, the new developments will add further construction time. Moreover, organisers will have to approach the FIA and FIM for licence clearances as well.
The Marque One Motor Club expects this to add another four to five months to the initial completion timeline.
Racetracks in India
It's exciting times for motorsport enthusiasts in India, with a spate of new circuits coming up in the country. The Marque One racetrack in Andhra Pradesh will join the Pista Motor Raceway coming up near Hyderabad, and the Nanoli Speedway near Pune. All of this will give motorsport in India a much-needed boost. After all, erecting more racetracks around the country is perhaps one of the most essential building blocks of cultivating India's racing culture.
We currently have three major tracks that are operational in the country – the Buddh International Circuit (BIC), Madras Motor Race Track (MMRT), and Coimbatore's Kari Motor Speedway. Out of these, the BIC remains India's only F1-spec track.
Also see:
Daruvala bags maiden F2 win in Bahrain; Mick Schumacher crowned champion
Hero MotoSports unveils 2021 Dakar Rally challenger
Copyright (c) Autocar India. All rights reserved.
What do you think about this News