Refreshed Range Rover Sentinel revealed
Published On Mar 04, 2019 04:57:00 PM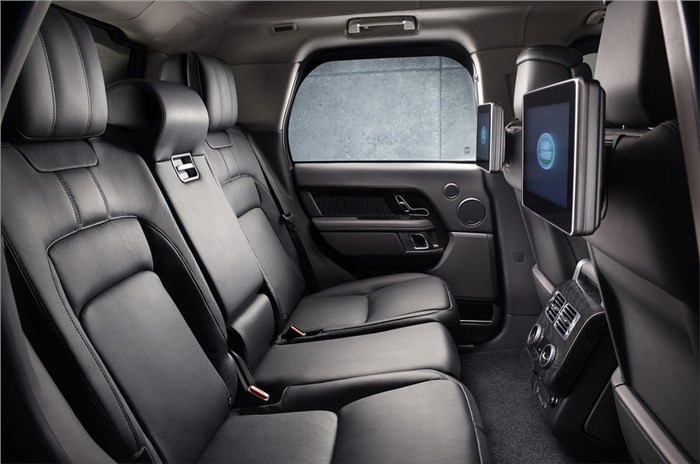 Armoured Range Rover gets added tech; now powered by a 5.0-litre, supercharged V8.
Land Rover has revealed an updated model of its armoured luxury SUV, the Range Rover Sentinel.
Custom-built by Land Rover's Special Vehicle Operations (SVO) division, the Sentinel has more than a tonne of armour plating and blast-resistant glass. It has been developed with roof and under-floor protection to withstand IED explosives, as well as conventional bullet and blast attacks. Run-flat wheels allow for 48km of driving at up to 80kph, even if a tyre is damaged.
Inside, the new Sentinel gets more headroom and greater cabin space than the outgoing car and also received Land Rover's latest Touch Pro Duo touchscreen infotainment system. The upcoming model includes a rear escape tunnel in the event that the doors become blocked and a public address system lets the car's occupants communicate with people outside without having to leave the security of the cabin. The front windows can be specified with an optional 150mm maximum drop as well, for document delivery. Emergency lighting and sirens can be added, too.
Along with the updates to safety and security is an upgrade to the powerplant. The old 340hp, Supercharged V6 makes way for a more powerful 380hp, 5.0-litre, supercharged V8 enabling the heavily reinforced SUV to reach 100kph in 10.4sec and a 193kph governed top speed.
"The Range Rover Sentinel delivers the exceptional protection and security required by our VIP clients without compromising the superior refinement of the latest Range Rover," Land Rover SVO director Michael van der Sande said. "The addition of the more powerful 5.0-litre, supercharged V8 engine and a redesigned interior ensures a heightened level of performance and occupant safety."
The Sentinel retains the off-road abilities of the standard Range Rover, with the chassis and suspension redesigned to support the extra weight of the armour plating.
Land Rover will build the Range Rover Sentinel to order at its SV technical centre in Warwickshire, UK.
Also see
Refreshed Range Rover Sentinel image gallery
What do you think about this News