Porsche has priced the 911 S/T in India at Rs 4.26 crore (ex-showroom, India), making it the most expensive 911 – and Porsche – model on sale in the country. Porsche will only make 1,963 units of the 911 S/T, which was revealed earlier this month as part of the sportcar's 60th anniversary.
Porsche 911 S/T is based on the GT3 RS
It celebrates the 60th anniversary of the 911
Porsche 911 S/T exterior and interior
The 911 S/T is based on the GT3 RS, but with GT3 Touring styling cues, and is a tribute to the 1969 911 S racecar. Porsche has removed the massive swan-neck rear wing from the GT3 RS and has given the S/T an extending spoiler with a gurney flap. It also gets sizeable air intakes in the front along with lightweight glass and magnesium wheels. At the back, it gets 911 S/T and Porsche logos finished in gold.
Unlike the GT3 RS, the 911 S/T has been designed for useability and driving experience on public roads, and not on the track. A special Heritage Design Package is also offered, adding the same livery and special blue metallic paint as the 1960s 911 S.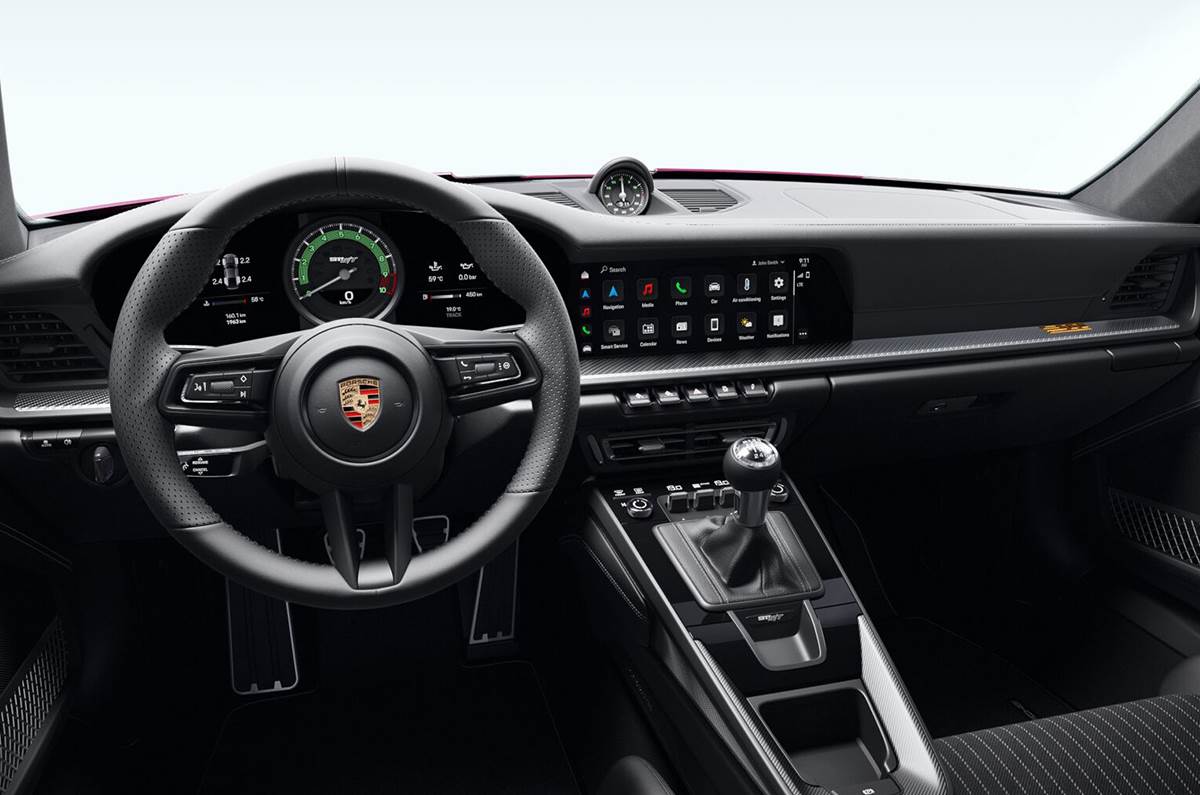 The interior also takes cues from the GT3 RS with reduced insulation, lightweight glass and a full carbon-fibre reinforced plastic (CFRP) roll cage. However, it also gets retro-designed leather-cloth seats and a perforated microfibre headliner.
Porsche 911 S/T performance
It's under the hood that the similarities between the S/T and the GT3 RS become more apparent. It gets the same 4.0-litre, flax-six petrol engine producing 525hp and 465Nm of torque. However, instead of the 7-speed dual-clutch automatic from the GT3 RS, the S/T gets a 6-speed manual gearbox sending power to the rear wheels. This makes the S/T the most powerful naturally aspirated 911 with a manual gearbox that can dispatch 0-100kph in 3.7 seconds and has a top speed of 300kph (both claimed).
Porsche has taken stringent weight-saving measures that includes the omission of rear-wheel steering and the use of extensive carbon-fibre reinforced plastic. All of this means the 911 S/T is the lightest of the current-gen 911s at 1,380kg – 70kg lighter than the GT3 RS.
Porsche 911 in India
Currently, Porsche sells a wide range of 911 models in India – Carrera, Carrera T, Carrera S, Turbo S, GT3, GT3 Touring, GT3 RS and S/T. Additionally, Porsche also sells the Cayenne, Macan, Panamera, Taycan and the 718 range.
Also see:
Porsche 911 to be carmaker's sole ICE model by 2030
Porsche Vision 357 Speedster unveiled at Goodwood Festival of Speed
2022 Porsche 911 Dakar image gallery
4471 Views|10 months ago
2023 Porsche 911 GT3 RS image gallery
5730 Views|1 year ago
Porsche Taycan Turbo S vs Panamera Turbo S vs 911 Turbo S...
2210 Views|1 month ago
2022 Porsche 911 GT3 RS video review
9607 Views|10 months ago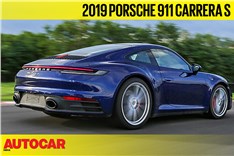 2019 Porsche 911 Carrera S video review
13638 Views|4 years ago