NGT: VW's use of 'defeat device' infers violation of environment laws
Published On Nov 21, 2018 04:18:00 PM
6567 Views
Follow us on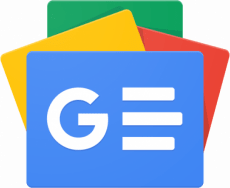 The National Green Tribunal released the statement to justify the Rs 100 crore penalty imposed on Volkswagen.
As per a PTI report, the National Green Tribunal (NGT) said that VW's use of a 'defeat device' implied at environmental damage when it directed the automaker to pay an interim penalty of Rs 100 crore, just last week.
The agency said that while emission standards in India are not as strict as those in international markets, "the very fact of deceit devices being installed by the manufacturer calls for an inference of prima facie violation of environment."
The NGT also said that the Rs 100 crore payment was only an interim measure as it awaited expert opinion into the matter from a joint committee consisting of members from the Central Pollution Control Board (CPCB), the Ministry of Environment and Forests (MoEF), the Ministry of Heavy Industries, the Automotive Research Association of India (ARAI) and the National Environmental Engineering Research Institute.
The tribunal directed this committee to submit its final report within a month. This committee will work off relevant documents that are meant to be submitted to the CPCB by both parties – the petitioner and the company – within a week. The NGT will take this matter into further consideration on January 17, 2019.
Volkswagen found itself embroiled in the emission scandal since 2015, when accusations of using cheat devices were levelled against the brand across the world.
Around the same time in India, the ARAI also found discrepancies with laboratory and on-road emission tests of Volkswagen Group's EA189 diesel engine family – an issue that led to a recall of over 3 lakh VW, Skoda and Audi vehicles. Earlier this year, the NGT had pulled up Volkswagen as it was yet to recall nearly 36 percent of the affected vehicles.
Copyright (c) Autocar India. All rights reserved.
What do you think about this News