Ford and Volkswagen to co-develop pickup truck
Published On Apr 07, 2019 07:00:00 AM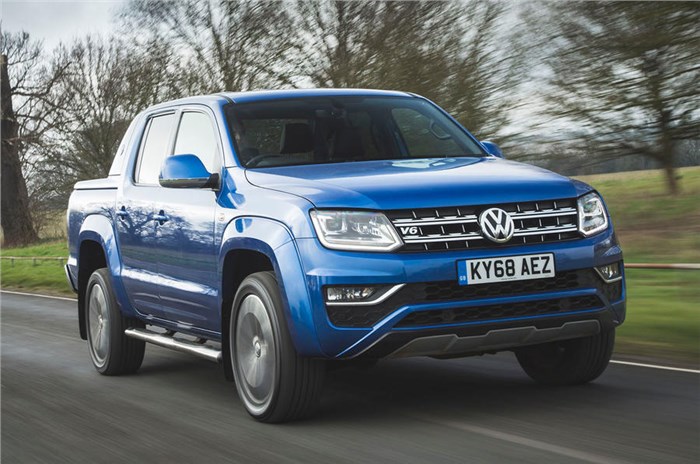 Likely based on the Ford Ranger, the new pickup truck will be the successor to the Volkswagen Amarok pickup.
Ford and Volkswagen (VW) have signed a contract to jointly develop a pickup truck to replace VW's Amarok pickup. In all likelihood, the base for the new Amarok will be Ford's Ranger mid-size pickup truck. This move will help both companies keep the new vehicle cost-effective. A production-ready version of the new model could be unveiled by 2020.
This co-developed pickup will mark the first stage of the 'Global Alliance' between Ford and VW. This alliance will be governed by a joint committee headed by Hackett and Diess; and does not involve any cross-ownership between the two companies.
The alliance is also likely to have Volkswagen develop a van based on Ford's Transit platform. It will also lead to both companies co-developing new electric and autonomous vehicles, down the line. VW and Ford are both keen on introducing new electric vehicles to the European market, where strict regulations are being imposed on the development and sale of petrol and diesel vehicles. Previously, VW had stated its intention to produce around 2-3 million electric cars by 2025.
Additionally, Ford and Volkswagen (alongside BMW and Daimler) are co-owners of the Ionity scheme, which is developing a network of ultra-fast charging stations across Europe. This will aid all these carmakers in their endeavours to increase the EV presence in Europe.
Also See:
Volkswagen plans to provide its electric platform to competitors
Volkswagen, Ford to confirm 'global alliance' in Detroit
Mercedes, BMW could share a platform in the future
Click here for Volkswagen India models, prices, reviews, videos images and more
Click here for FordIndia models, prices, reviews, videos images and more
What do you think about this News