GOOD FOR: Refined engine, long equipment list.
LOOK OUT FOR: Worn brake pads and suspension.
If you are looking for a comfortable, luxurious chauffeur-driven option that you can also enjoy behind the wheel, the Hyundai Elantra is a tempting choice. Though there are a few things you should know before you buy one.
First, its 2.0-litre petrol engine is powerful, but also quite thirsty. City efficiency is around 8kpl and that is if you drive sedately. Push hard and you can easily drop the number to anywhere between 4-5kpl. The 6-speed automatic gearbox isn't fast with shifts but it's smooth and comfortable in traffic. As for cornering, the low-slung stance helps, but the light steering robs driver engagement. As for the rear seat, there's little to complain about because, apart from the low-set seats, the space on offer is ample, the seats are comfy, there is a decent amount of headroom, and cabin quality is impressive. Plus, the ride is very comfortable, with the suspension able to absorb bumps well.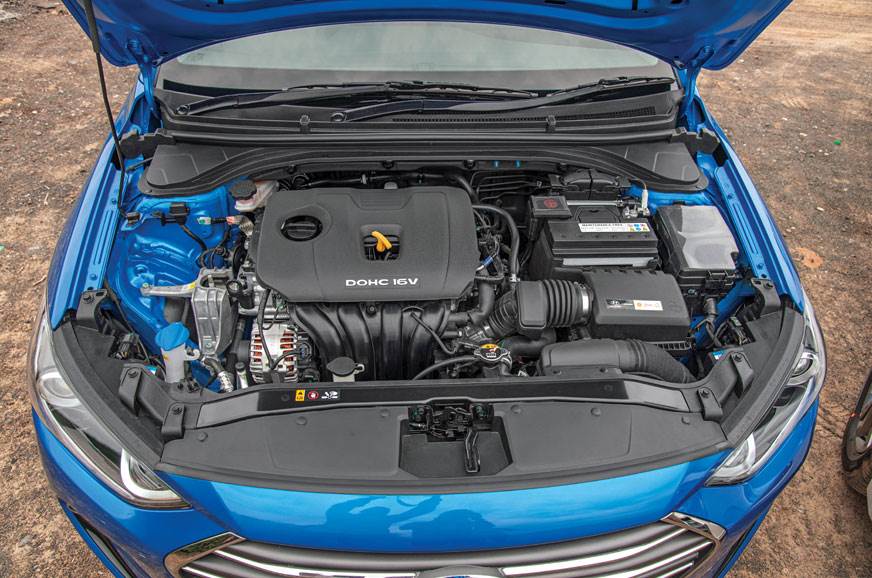 Being a Hyundai, there aren't many faults or issues. Still, it's best to have a few key areas checked. First is the exterior – check for damage to the bumpers, outside mirrors and even the underbelly. The Elantra is quite a lengthy car and also low slung, hence its underside is more susceptible to minor scrapes and bumps. It is also one of the premium Hyundais, so spares are on the higher side. Then there is the suspension, which is known to wear out quicker, especially at the front, and replacing it will cost around Rs 30,000. Lastly, check the condition of the brakes, as some owners have complained about early wear. Replacing all four pads will cost Rs 10,000 and should you need to replace the discs as well, a set of four costs approximately Rs 17,000.
Other checks include the condition of the automatic gearbox and the clutch on the manual version. Service and maintenance cost of the Elantra is between Rs 6,000-8,000 and insuring a three-year-old model will cost around Rs 13,000-17,000.
Quality of interior materials is very good and there's plenty of equipment too.
In terms of updates, the Elantra got a bump in features in 2018, which saw the car feature wireless charging, AutoLink connectivity and front parking sensors, amongst others. However, these models are quite pricey as they are just over a year old. That said, with the 2016-2017 model, you still get an extensive features list that includes cooled front seats, a sunroof, LED projector headlamps and auto headlamps, along with safety kit like six airbags, ABS with EBD and ESP.
As a value proposition, the Elantra is a very good buy and, as mentioned earlier, it strikes a good balance between being driven and driving oneself.
How to get one in your garage
Buyer, beware…
Brake pads
Check the brakes while on a test drive, as some owners have complained that they wear earlier than usual.
Front suspension
The Elantra's front suspension is susceptible to wear early in its life, and replacing the entire front setup is an expensive fix.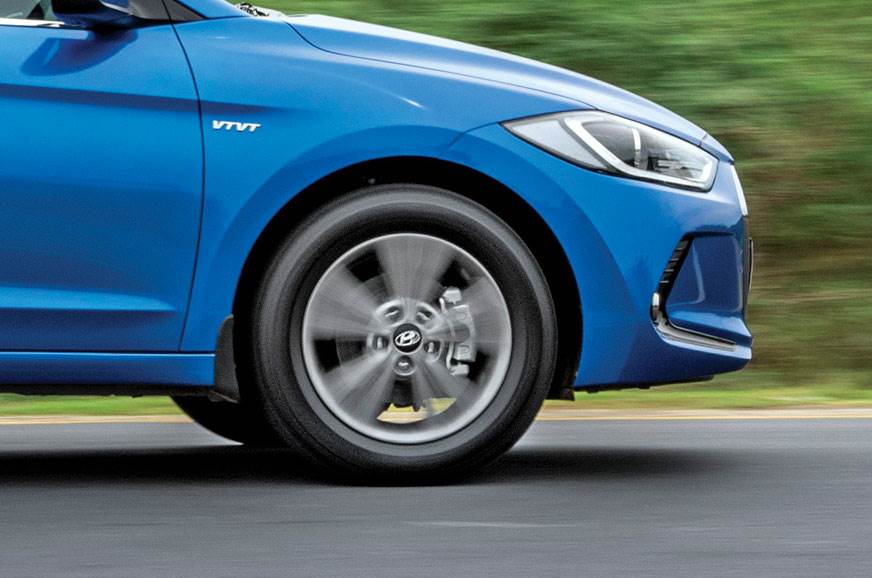 Body damage
Being one of the premium Hyundais, body parts are on the pricier side, so be sure to check for scrapes and dents.
Also worth knowing
The 1.6-litre diesel engine option will solve the fuel-efficiency problem to an extent, but you will lose out on the refinement of the petrol engine. That said, there was also an automatic gearbox option with the diesel engine, albeit at a much higher price tag.
How much to spend
Rs 9-10 lakh
There isn't a high demand for cars this size so you can easily find used Elantras listed for under Rs 10 lakh. Furthermore, there is a lot of scope for negotiation too and you can easily get the price down by another lakh. The launch of the facelift model last month can help lower the price even further.
Also see:
2019 Hyundai Elantra review, test drive
2019 Elantra vs Civic vs Octavia comparison
Hyundai Elantra facelift launched at Rs 15.89 lakh
2021 Hyundai Elantra N Image Gallery
8730 Views|1 year ago
2019 Hyundai Elantra image gallery
33543 Views|2 years ago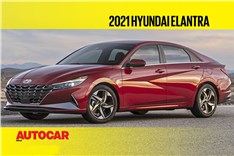 2021 Hyundai Elantra first look video
15676 Views|2 years ago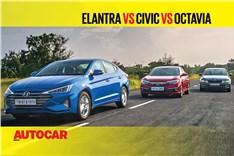 Hyundai Elantra facelift vs Honda Civic vs Skoda Octavia ...
9101 Views|2 years ago
2019 Hyundai Elantra facelift video review
10519 Views|2 years ago