The strong 2.0 TSI makes driving the Octavia a pleasure on any highway.
Finally got to break away from the city in the new Octavia and enjoy it the way it should be – on a long highway run. You guessed it, a dash to Mahabaleshwar was long overdue (for the Octavia that is) and was the first chance the Octavia got to stretch its long legs. That the Octavia is a brilliant highway cruiser, there's no doubt. That the 2.0 TSI blows away every sedan at this price point, there's even less doubt. But wait. There is no other sedan at this price point, which, in case we have forgotten, is very high. And you tend to forget how steeply priced the Octavia is when you drive it hard. At Rs 29.85 lakh, it's over Rs 9 lakh more than the Elantra when it was discontinued in February 2022, the only other sedan in the executive segment. But out on the highway, the last thing you'll ask yourself is: have I paid too much for this car?
I'm completely smitten by the 2.0 TSI, which frankly is all the engine you need. It's responsive (a bit too responsive at low speeds), has a juicy torque spread, is silky smooth and loves to be revved. Jumping into the different cars we've tested in the past month (a lot of them electric) gives an even better perspective of how good the Octavia's engine is.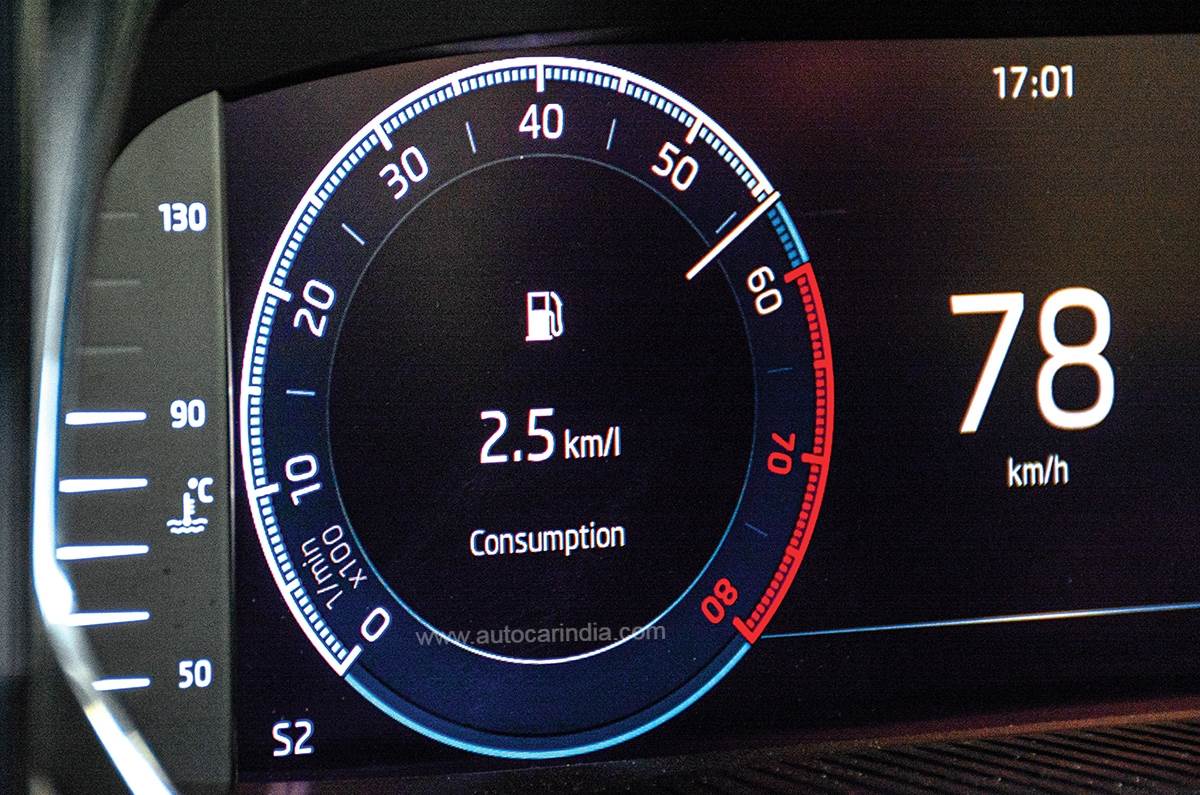 POWER TRIP: 2.0 TSI is strong, smooth and likes to be revved.
You always feel you have a surplus of power. Put your foot down at any speed and the ease with which the Octy lunges forward makes it a delight to drive. This rush of power never fails to put a smile on my face and every highway trip is a joy. The smooth shifting DSG 'box complements the engine well, and apart from the initial hesitation when you floor it (a characteristic of most twin-clutch autos), the almost imperceptible upshifts seamlessly stitch the power curve to deliver one linear and uninterrupted shove.
SOFTLY, SOFTLY: Soft suspension compromises sportiness.
With power and performance on demand, you expect the chassis to play ball as well. To a large extent, body control is good, thanks to a taut and stiff chassis, but like with its bigger sibling, the Superb, Skoda has softened the suspension to prioritise comfort and raised the ride height to give a safe clearance over speed breakers. Practical as they may be, these suspension tweaks have muddied the handling of the Octavia to some extent. The nose tends to pitch a bit and on an uneven road, this bobbing motion is quite pronounced. Pushing hard up the Wai ghat, there's a fair bit of body roll and the threshold of grip from the 205/55 R17 tyres isn't as high as a result.
QUALITY STEER: Chunky two-spoke steering feels great to grip.
The Octavia felt more rewarding when I dialled down my enthusiasm a bit and let the car flow from corner to corner, the accurate and consistent steering giving a satisfying connect with the road. Speaking of the steering, I just love the two-spoke design and the quality of the switchgear, especially the knurled roller controller. In fact, cabin quality is absolutely top class and has a certain 'Europeanness' that you begin to love. It will be hard to drive anything lesser than this.
HERE GOES THE SUN: Absence of sunroof a miss in such a luxurious cabin.
I never thought I'd miss a sunroof, but it's when you don't have it, you realise why everyone wants it! You miss the light filtering in and cheering up the cabin. However, I missed not having a sunroof for a more specific reason. It's a great place to mount a GoPro suction mount for an over-the-shoulder shot!
Also read:
2021 Skoda Octavia review, test drive
2021 Skoda Octavia video review
Skoda India Brand Director Petr Solc on the return of the...
3326 Views|4 months ago
Hyundai Verna vs Skoda Slavia vs Volkswagen Virtus video ...
18535 Views|4 months ago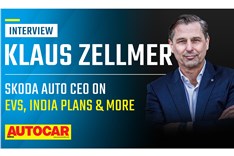 Skoda Auto CEO Klaus Zellmer on EV strategy, future India...
2458 Views|4 months ago