TVS MotoSoul 2023: Festive spirit
After a gap of three years, TVS is back with MotoSoul. We attend the event in sunny Goa.
Published On Mar 09, 2023 07:00:00 AM
4,313 Views
Follow us on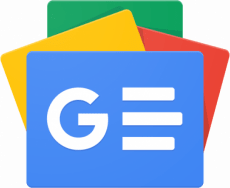 The TVS Ronin SCR custom bike drew a lot of attention
TVS Racing was present in full force
If you are a motorcycle enthusiast, and my guess is you are since you are on this page, you'd resonate with the feeling of excitement I had when it was time to attend a motorcycle festival in sunny Goa. The TVS MotoSoul was back after a three-year gap, with the promise of offering a richer experience for TVS fans/customers and motorcycle enthusiasts in general.
It's easy to draw comparisons to what Royal Enfield does with Rider Mania; this was only the second edition of MotoSoul, whereas Rider Mania has been running for several years. Nevertheless, MotoSoul still attracted many entrants over the course of two days, with TVS bringing its own flavour to the table.
To me, the biggest draw of any motorcycle festival has to be the motorcycles being showcased. And my word, there were some interesting ones on display. My eyes, at first, fell on the TVS 50, a tiny moped that was the first two-wheeler that the company went racing with. I could only imagine what it must've been like to race with such skinny tyres. On the other end of the TVS race bike spectrum was the astonishingly good Apache RR310 race bike that the company fields in the ARRC Cup. To say that I'm yearning to ride it, especially after what Rishaad had to say about it after riding it in Thailand, would be an understatement. Meanwhile, I, along with several festival attendees, spent a considerable amount of time checking out the rest of the bikes on display at the TVS Racing stall, including the mighty Dakar machine.
But that's not all. TVS also unveiled four custom motorcycles based on the TVS Ronin, two of which were made by international custom bike houses. While each of them presented their own take on the Ronin, the bike that stole the show was the Ronin SCR, built by the TVS factory custom team. Essentially the Ronin in a Scrambler Avatar, its silver/yellow paint work along with the minimal body panels, long travel suspension and spoke wheels made the bike look purposeful. While this clearly had some custom elements, I wish the original bike looked this good and not as polarising as it currently does.
I was hoping to see TVS showcase the street naked version of the Apache RR310; expected to be called the Apache RTR 310. MotoSoul would've been the ideal platform to show the new bike to existing customers as well as enthusiasts. Sadly, that will have to wait a bit longer.
Nevertheless, there were a lot of other activities and shows that TVS had lined up. The slow race, for instance, tested a rider's low speed balancing skills as well as clutch and throttle control, while on the other side of the ground, an endurance course was set up to test one's physical fitness. Push ups under the hot Goan sun? There were a few tough ones who gave it a shot.
The next day, we got a chance to sample the TVS Ronin flat tracker bike that the company has built in-house. We got a few laps around a tight oval track and immediately liked the light controls and easy-to-ride nature of the bike. The company also announced the Drift-R Cup to promote flat-tracking, however, more details about their exact plans are awaited.
Later that evening, TVS launched a new range of Bluetooth helmet communications systems – the SmartXonnect S10X and S20X. It features JBL speakers, long battery life and, in the case of the S20X, the capability to mesh with up to 20 riders in a group.
Besides the bikes, MotoSoul wasn't lacking in the entertainment quotient either. From acclaimed music artists belting out their greatest hits to motorcycle stunt shows by what I can only describe as truly gifted riders; there was a lot going on to keep one hooked. Over and above this, it was great to see the camaraderie and bond that TVS owners shared among each other. They may be smaller in size in comparison to the mega groups you see at Rider Mania, but their passion for TVS was at par, if not more. Which explains why there were a chunk of people who rode down from Gujarat, Maharashtra, Karnataka and Kerala on their TVS bikes. If that wasn't enough, some members of the Apache Owners Group (AOG) in Nepal and Bangladesh rode all the way down to Goa from their respective countries.
In all, MotoSoul isn't at the same scale as some of the established motorcycle festivals in the country, given how new it is, but it hits the spot when it comes to uniting enthusiasts and celebrating motorcycles. And, going by how well TVS has managed to execute MotoSoul 2.0, I'm eagerly looking forward to the next edition.
Copyright (c) Autocar India. All rights reserved.