In-car connectivity: The next frontier
If the world can have smartphones, smart TVs and even smartwatches, how can the car stay far behind? We explain how in-car connectivity is set to change the way India drives.
Published On May 08, 2019 06:00:00 AM
36,960 Views
Follow us on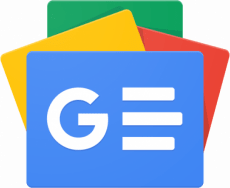 If you own a smartphone, chances are you spend a great deal of your time using your Android/Apple device. There's so much to keep up with – you've got your Facebook, Twitter and Instagram to check – and if you're a millennial, add at least a dozen more apps to that list. Soon, though, you'll need to add another to that already long list – your car.
Connected cars aren't a new thing – far from it. It was all the way back in 1996 – over two decades ago – when General Motors pioneered in-car connectivity by rolling out the 'OnStar' emergency assistance system on the Cadillac Deville sedan. Yes, the Mahindra e2o did previously offer this feature in India. It is only now, however, that in-car connectivity is starting to go mainstream in the Indian car market. With most cars becoming increasingly similar in terms of what they have to offer, manufacturers are looking to play the connectivity card to stand out from the crowd.
So comprehensive are these new-age connectivity systems, that both carmakers seeking a first-mover advantage – MG Motor Company and Hyundai – organised separate events to just showcase the connected infotainment systems of their upcoming models. And it's easy to see why; with the variety of functions it enables, connectivity will add a whole new dimension to the way we use our cars.
LOGGING IN
Kicking things off will be the Hyundai Venue, which is Hyundai's first-ever crack at a sub-four-metre SUV, and the MG Hector – the brand's first product for India. Both models come at a time when competition in their respective segments is fierce; the Maruti Vitara Brezza rules the compact SUV space, and there are more than half a dozen names fighting it out in the midsize SUV segment. In a space so densely packed, what the makers of the Venue and Hector hope will help distinguish them from their rivals will be a host of segment-first 'intelligent' features.
Switch on the engine and AC, lock/unlock the doors and track your vehicle's location, all using your smartphone app.
The Venue gets BlueLink connected tech and the Hector's connectivity system is named iSmart. Both SUVs get an embedded SIM – or eSIM – which means they will be online and connected 24x7. The Hector's Airtel SIM, paired with Internet Protocol Version 6 (IPv6), will make it ready for 5G connectivity. What this means is that owners of the Hector will be able to download over-the-air (OTA) updates for the SUV's software as and when they become available – much like people do for their smartphones. The Venue, on the other hand, will utilise a Vodafone Idea SIM, but won't receive OTA updates.
Owners of both SUVs will be able to access real-time data of their vehicles using a smartphone app, including the vehicle's location, speed, tyre pressures and more. Additionally, owners can even remotely control certain aspects of their vehicles, including switching the engine and climate control system on or off, locking/unlocking the doors and enabling geofencing. This feature will add a new degree of flexibility to the Indian car owner's life, who will be able to pre-cool their car before setting off. One of the Venue's 10 India-specific connectivity features is the Time Fencing Alert, which will notify the owner if the vehicle is driven outside of pre-determined hours (something protective Indian parents will undoubtedly appreciate). Both SUVs get preloaded apps for navigation and weather updates, and will receive real-time traffic and vehicle health updates.
Venue packs 10 India-specific connectivity features.
TALK the TALK
What both SUVs also pack in is an Artificial Intelligence-based voice command system. Backed by machine learning, these systems have been designed to pick up the various Indian accents. While the Venue's voice recognition feature will let owners control infotainment functions, the one in the Hector promises to do a whole lot more. The Hector's Voice Assist feature – activated by saying "Hello MG" – will enable owners to control over 100 functions of the SUV, including opening and closing the windows and sunroof, and operating the climate control system and navigation. The systems are shaped to be 'intelligent', and will understand voice commands better with time. Robotic voice commands like "Call Nikhil" will be a thing of the past, because these systems are tuned to understand natural language phrases which will add a more natural and human feel to the exchange.
Also available on both SUVs is an in-built emergency response system. In case of an accident, the deployment of airbags will notify dedicated customer response centres and registered phone numbers, and trigger a series of emergency response actions. The Venue even gets three dedicated buttons mounted on the inside rear-view mirror that can be used to send out SOS emergency messages or to request roadside assistance. It's worth mentioning here that Ford offers a similar system on the EcoSport, which contacts emergency services if the car meets with an accident and gives them the car's exact location using the driver's paired mobile.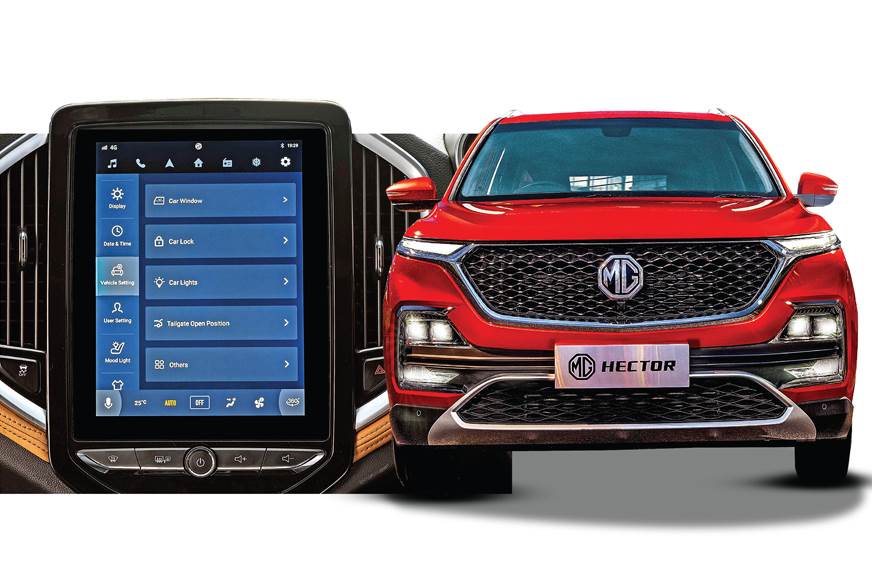 Hector's Voice Assist can control over 100 functions.
Connectivity features won't be limited to these two SUVs – both MG and Hyundai will make these available across their respective model ranges in the time to come. Surely enough, other manufacturers will join the fray to avoid giving up an advantage to the first movers, and you will see the big guns – Maruti Suzuki, Tata Motors and the rest – jump right into the connectivity game soon. Just like the touchscreen infotainment system went from being a luxury to a necessity, so will in-car connectivity, which promises to make life convenient like never before for the average Indian car owner.
Hacking and privacy: a real concern
As with pretty much anything that has an internet connection, connected cars, too, are vulnerable to hacking attempts. It has previously been demonstrated abroad how hackers can gain access to a connected car and take charge of vital controls, which can directly threaten the safety of the car owner. Then, there's the issue of privacy. Carmakers will have access to a wealth of customer data and an owner's privacy – including his frequented routes and locations – could be compromised if that data falls into the wrong hands. To ensure accountability for the same, the Indian government will have to pass the Personal Data Protection Act 2018 bill, which is based on the lines of the European Union's General Data Protection Regulation. Availability of real-time vehicle data could also lead to complications with insurance claims in case of an accident (especially in matters of third-party insurance). As for protecting connected cars against all these perils, there are a number of ways for carmakers to ensure their vehicles are safe and protected from cyber attacks. Speaking to Autocar India, cyber security expert Prashant Mali said, "It's vital for car companies to conduct vulnerability tests regularly, hold bug-bounty programmes and have a robust patch management system to keep their connected cars secure."
Click here for Hyundai India models, prices, reviews, images, videos and more
Click here for MG Motor India details, models, est price and more
Copyright (c) Autocar India. All rights reserved.