Branded Content: Hyundai Aura - How A Trickle Grew Into A River
A water distribution project, started last year during the migrant crisis, has so far distributed over 1.25 lakh litres in Mumbai. We meet the team behind it.
Published On Jun 28, 2021 04:38:00 PM
31,062 Views
Follow us on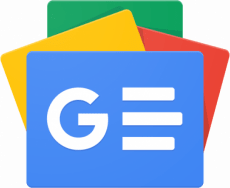 Diamond-cut alloys enhance All New Hyundai Aura's contemporary appeal.
On a warm Sunday in early April, as has been the case for the past year or so, there is not much activity on Mumbai's roads. We are in the All New Hyundai Aura with our colleague Akbar Merchant. The star sedan's large boot is packed with cartons of bottled water, as we chaperone Akbar to the NESCO COVID-19 Centre in northern Mumbai. For the last year or so, Akbar and his friends, businessmen Aman Alwani and Rajesh Ravjani, and a few others, have been spearheading a city-wide water distribution project. "The nationwide lockdown last year – and the ensuing migrant crisis – was the trigger. We knew we had to help in whatever little way we could," says Akbar, as the All New Hyundai Aura breezily advances through the suburbs. Once the migrants left the city, Akbar and his team kept the momentum going and have so far distributed over 1.25 lakh litres of water to about 15 COVID-19 centres and hospitals. "COVID-19 has clearly opened the eyes of thousands of people like us," says Akbar. "Disasters and crises bring out the best in humanity." That sentiment would resonate with Hyundai Motor India, which has led the way when it comes to COVID-19 relief efforts.
The water distribution project was a response to the migrant crisis.
The All New Hyundai Aura is not built to carry hundreds of litres of water, but if push comes to shove, it can do that and more – with aplomb. Hyundai's versatile compact sedan has had a dedicated fan following, thanks to its lively nature and feature-packed interiors. Those cascading curves and Twin Boomerang LED DRLs help no doubt, and so do the stylish Z-shaped LED tail-lamps and diamond-cut alloys. As far as proportions go, Hyundai, you would agree, got it bang on with the Aura. There is, without any doubt, a sense of 'flow' to the design. The best way to view the sedan, in our humble opinion, is from the front three-quarter angle, which brings out the All New Hyundai Aura's coupe-inspired design.
The All New Hyundai Aura's commodious boot could swallow several litres of bottled water.
Its peppy nature we spoke about earlier is in evidence as the car's 1.0-litre Kappa turbo GDi petrol engine, which develops 100PS, helps us drill holes in sparse but slow-moving traffic. (The Aura also comes with the refined 1.2-litre Kappa dual petrol, as well as the robust 1.2-litre U2 CRDi diesel, both these, of course, are engines that have proved themselves several times over.)
Cool 'turbo' badging announces the promise of both, tractability and fun.
Hyundai's turbo-petrol motor, among the most fuel-efficient units around, is a go-getter. A few things are instantly apparent with it. It's a lively customer that is raring to go, but, at the same time, it is surprisingly quiet. Now, since the turbo comes into the picture nice and early — at around 1,800rpm — you get a nice, long strip of power to play around with. That helps in a variety of places, of course — from little lanes in Mumbai's 'burbs to the wider roads leading out of the city. Further, thanks to the light clutch and slick gearbox combo, a very Hyundai attribute, the All New Aura is a favourite among those who love to take to the wheel. If you are looking for a car that is big on driving pleasure, as well as plushness, this is it. Now, if you add Hyundai Motor India's Wonder Warranty that comes with an option of 3 Years/1,00,000 km or 4 Years /50,000 km or 5 Years /40,000 km, along with Road-Side Assistance, you'd agree that the All New Aura is the best deal in town.
The All New Hyundai Aura's urban-friendly nature shone through in the numerous water-distribution runs across the city.
We've been on the move since morning, attending to an urgent call from a small hospital, and routine visits to meet officials at COVID-19 centres. "Things are easier now, especially with Mumbai managing the second wave better than other cities, but you never know", says Akbar. The All New Aura flits into and out of suburbs and COVID-19 centres with alacrity and a self-assuredness possessed by few other cars. In its own way, the car embodies both, the energy and drive of big cities.
The Ismaili Civic team still distributes water to government-run COVID-19 hospitals and centres in Mumbai.
Akbar, along with a team of volunteers, is now part of Ismaili Civic, a global movement initiated by the Ismaili community that serves the wider communities among which they live. "It reflects our ethic of civic engagement and shared values of service and care, especially for those who are vulnerable," says Akbar.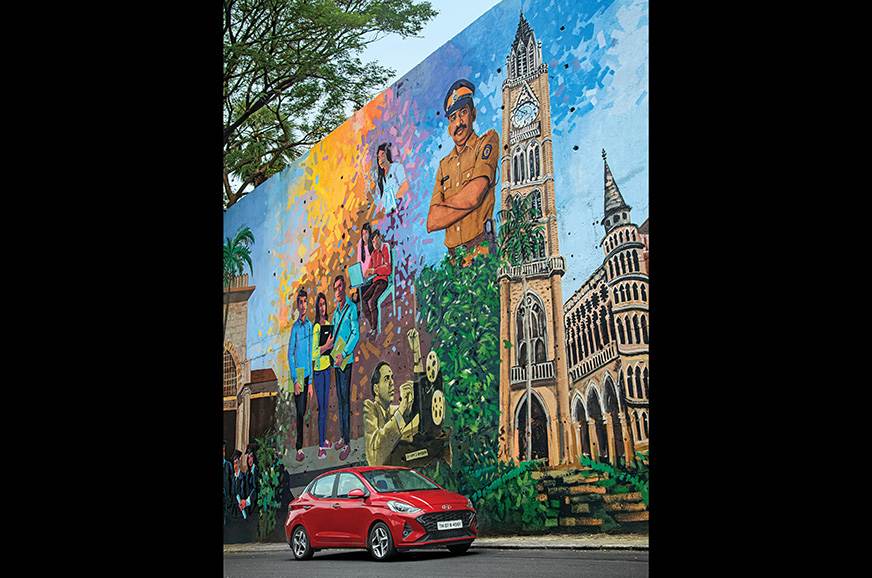 The All New Hyundai Aura is at home in both, big cities and wide highways.
The initiative took off as a self-funded project in May last year, with a bunch of volunteers distributing water to the never-ending stream of migrants who packed train stations in Mumbai as they left for their hometowns. The team also supported policemen and security guards at the Lokmanya Tilak Terminus. Soon, as word spread of their efforts, they not only got more volunteers to pitch in, but the community, too, joined in, infusing funds. "An elderly community member provided his empty warehouse to store water, which was a great help logistically. Within the first week, we catered to over 8,000 migrants," says Akbar. When the rush of migrants leaving Mumbai ebbed, the volunteers contacted government-run COVID-19 hospitals in the city, which were still being set up and were in need of drinking water for the patients, doctors, and other frontline workers. And today, they carry on with their efforts, which have won them much praise from the Brihanmumbai Municipal Corporation and the mayor of the city of Mumbai. "The work done by the Ismaili Civic Mumbai team during this pandemic, by sending drinking water to multiple COVID-19 centres in the city, is most commendable and exemplary", says Dr Neelam Andrade, the dean of the NESCO Jumbo COVID-19 centre in Goregaon. "A few months ago, the team started an online fundraiser to aid in the effort as well," says Aman.
"Things are not as hectic as they were last year", says Akbar, but at times the team still gets SOS calls.
SOS calls might be less frequent on their phones these days, since many COVID-19 centres in the city now have their own Reverse Osmosis plants, but until we are out of the woods, Akbar and his team are on standby for any future eventuality. The trio has prior experience in several small social welfare projects, but the scale of the water distribution programme has taught them a few things, according to Akbar. "It takes a massive threat to make us realise that we are all interconnected and can move mountains if we stand together," says Rajesh. We ponder over that as we head home for the evening, with the sedan making short work of the empty streets. The All New Hyundai Aura's cabin, with plush, ergonomic seats, a massive 20.25-cm touchscreen infotainment system with smartphone connectivity, an Akramys Premium Sound system, glovebox cooling and wireless charging, might definitely be a great place to relax as you drive, but it is also quiet enough to reflect on things around us. As the All New Hyundai Aura wings its way through mostly deserted streets, we think about a lot of things, especially how a trickle can grow into a river.
Copyright (c) Autocar India. All rights reserved.