Automotive highlights of 2022
Here is a look at key events, announcements and launches in the Indian car industry this year.
Published On Dec 22, 2022 03:12:00 PM
13,134 Views
Follow us on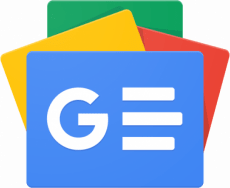 Carrying on its post COVID-19 recovery, the Indian automobile industry saw the easing of the supply chain crisis that had caused serious disruptions in 2021. Sales were back and September 2022 saw wholesale numbers set a new monthly benchmark of 3,55,946 units. There were, as expected, many new launches as well as crucial mandates, especially concerning automotive safety and emissions. Sadly, the year also saw the demise of a few industry veterans. Here are 2022's key highlights of the Indian auto industry in no specific order.
Tata's new EV subsidiary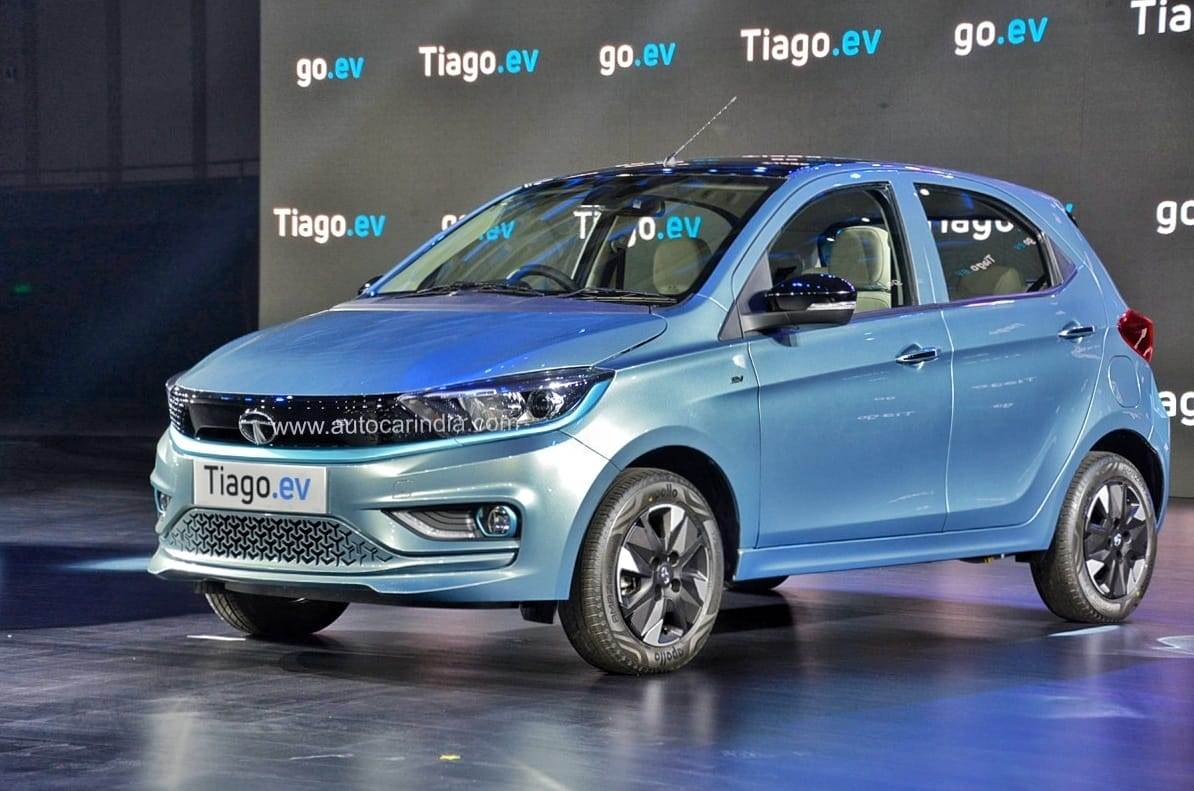 While not in 2022, in late December 2021, Tata Motors incorporated a wholly owned subsidiary for its EV operations, called Tata Passenger Electric Mobility, with a capital of Rs 700 crore. The subsidiary, which took shape in January 2022, is Tata Motors' EV arm and designs, develops and manufactures all kinds of services related to EVs and e-mobility.
Earlier in October that year, Tata had revealed that it secured an investment of Rs 7,500 crore from investment firms TPG Rise Climate and ADQ for an 11-15 percent stake in the dedicated EV arm, translating to an equity valuation of up to $9.1 billion (Rs 67,349 crore).
Inflated and deflated!
Earlier in 2022, Union Minister for Road Transport and Highways Nitin Gadkari approved a draft notification mandating six airbags in vehicles carrying up to eight passengers. The rule was to come into effect in October 2022.
However, adding more airbags poses several challenges, including rising costs from additional airbags, and re-engineering body structures of cars not originally designed for that level of protection. Moreover, the time frame given to manufacturers to equip their cars with these systems was too less.
We had predicted that implementation of the six-airbag rule might get postponed, and in September, about a month before the mandate, Gadkari deferred the rule to October 1, 2023. Industry sources revealed that there simply isn't enough airbag manufacturing capacity in India. While the six-airbag rule was postponed, the government implemented the dual-airbag rule earlier in January 2022.
Sayonara Datsun
After just nine years of its rebirth, the struggling Datsun brand was put to rest in April this year. Nissan had been phasing out the Datsun brand globally since 2020, and production for the Go, Go+ and Redigo models ended in India earlier this year.
India was the first market where Nissan relaunched the Datsun brand in 2013 – 32 years after it was put to rest for the first time – with much enthusiasm as it hoped to serve emerging markets like India, Indonesia and Russia with small, inexpensive cars.
However, Datsun had a poor start in India, as it was caught amidst a messy divorce between Nissan and Hover Automotive India (HAI) – the Japanese automaker's distribution, sales and service partner – thus throwing the sales network into disarray.
The bigger contributor, however, was Datsun's strict cost-cutting measures, which left the products bare and looking cheap. Datsun tried to make up for it in terms of low running and maintenance costs, but that didn't bode well with Indian car buyers.
Further, in the period between 2018-2019, Nissan saw its lowest worldwide sales performance since 2009-2010, fighting a fall in profits due to the global market turmoil, as well as the Carlos Ghosn scandal. It was at this time that Nissan went through a major restructuring programme, and it was decided to discontinue the Datsun brand in a phased manner, as it was more feasible to focus on one brand instead of two different ones with different strategies.
Going greener
CAFE or Corporate Average Fuel Efficiency norms set a limit on the total CO2 emission produced by an automaker's entire fleet. CAFE norms came into effect for the first time in 2017-2018 and were relatively easier to meet. The second phase of the CAFE norms was introduced in April 2022.
In the first phase, carmakers had to meet a target of 130gm of CO2/km, based on an average industry kerb weight of 1,037kg. In the second phase, manufacturers have to comply with the target of 113gm of CO2/km, based on an average industry kerb weight of 1,145kg.
CAFE norms also allow for super credits, and carmakers can get these by selling battery electric vehicles (BEV), plug-in hybrid electric vehicles (PHEV) and hybrid electric vehicles (HEV). Carmakers will be awarded 3, 2.5 and 2 credits for BEV, PHEV and HEV, respectively. For example, one BEV sale will be counted as 3 credits.
Tyre-d and Tested
The Bureau of Energy Efficiency has launched a new Star Labelling programme for tyres, similar to the one seen on ACs and refrigerators. Here, this rating will indicate the rolling resistance and the tyre's fuel efficiency potential. A low rolling resistance will attract a higher star rating, thus potentially increasing one's fuel savings and lowering emissions.
Michelin became the first tyre brand in India to gain a 5-star rating in the newly introduced star labelling programme. Its tyres for commercial vehicles were also the first to receive a 4-star rating. Michelin tested its Latitude Sport 3 and Pilot Sport 4 tyres for SUVs.
The final Ford
Ford closed its Maraimalai Nagar facility in Chennai in August, marking the end of the brand's stint of producing cars and SUVs in India for domestic and export markets. In 2021, it had announced the winding down of its local operations. A Ford Ecosport was the last vehicle to roll off the assembly line. The brand still operates its service centres and its Chennai-based global research hub.
There have been no takers for Ford's Chennai plant yet. Tata Motors' new EV subsidiary, Tata Passenger Electric Mobility Limited (TPEML), has acquired Ford's Sanand facility for a total consideration of Rs 725.7 crore. The acquisition gives Tata possession of the land and buildings, the manufacturing plant, machinery and equipment as well as all eligible employees of Ford India's
Mapping it out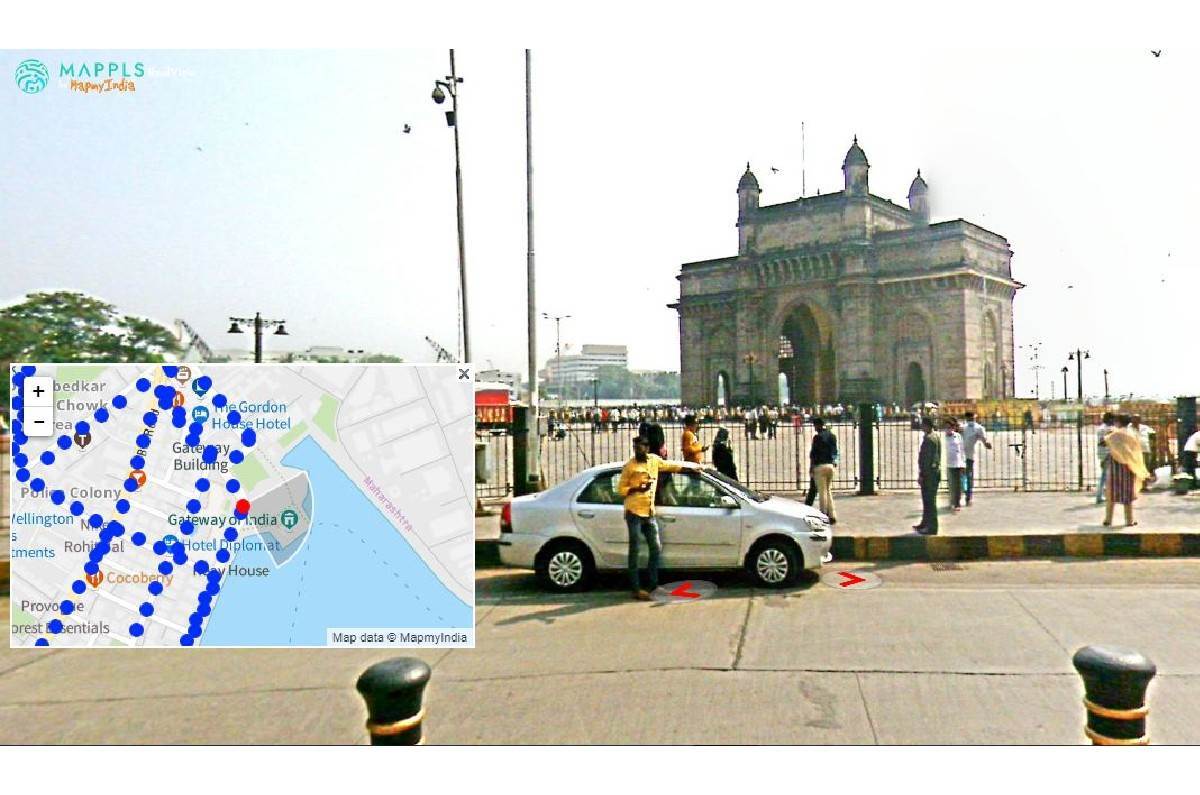 Google launched its street view service in India after a 11-year wait, the feature was developed in partnership with Genesys International – specialists in geospatial location and mapping – and Tech Mahindra, marking the first instance globally that Google took the help of local partners to collect data.
Homegrown mapping service provider MapmyIndia also released its 360-degree panoramic street view service called Mappls Realview, which features over 40 crore geo-tagged panoramas. MapmyIndia says Mappls reviews several thousand kilometres in metropolitan areas and provides 3D views of tourist landmarks, residential societies, office towers and complexes.
RIP Cyrus Mistry (1968 to 2022)
Cyrus Mistry, former chairman of Tata Sons and Tata Motors, died in a car accident on his way to Mumbai from Udava. Mistry was appointed as the Tata Sons chairman in 2012 and was ousted in 2016 in a boardroom tussle. During his short tenure as the head of Tata Motors, Mistry signed off on a slew of new models like the Nexon, Tiago, Tigor, Altroz, Harrier, Safari and Punch all of which have driven Tata Motors to new heights. Mistry was a graduate of Civil Engineering from the Imperial College London. He had an MSc in Management from the London Business School.
Buckle up
In September, Nitin Gadkari said his ministry was looking to make rear seat belt alarms mandatory for rear passengers. "The irritating beep will compel rear passengers to belt up," he said. Gadkari's statement came days after the tragic death of the former chairman of Tata Group and Tata Motors, Cyrus Mistry, who met with an accident near Mumbai and was said to be unbuckled at the rear.
This incident raised public awareness about the use of rear seat belts, prompting a series of swift actions. E-commerce platforms like Amazon and Flipkart suspended the sale of seatbelt reminder blockers and taxi hailing services Uber and Ola asked their drivers to ensure the rear seatbelts are functional. Moreover, Mumbai Police also enforced the usage of rear seat belts in November.
4,000+km in an EV sportscar!
At Autocar India, we have undertaken many memorable road trips over the years, but this one was like none before. In August this year, a team at Autocar India set out on the epic Taycan K2K Drive – a 4,400km road trip in an electric sports car. The team drove the length of India, starting from Srinagar, Kashmir, and ending at the southernmost point of the country in Kanyakumari.
There were meandering mountains, arrow-straight highways and big-city traffic and even flash floods and landslide-ravaged hillsides, but the Taycan and its crew managed it all with the car surprisingly well. During the road trip, the team covered major cities such as Srinagar, Chandigarh, New Delhi, Jaipur, Udaipur, Ahmedabad, Mumbai, Pune, Bengaluru, Madurai to finally finish the journey at Kanyakumari.
The trip also yielded a lot of interesting numbers: our overall cost for charging the Taycan was Rs 15,421, which meant cost per km amounted to just Rs 3.45. We used a total of 792.181 electricity units and it took us 1 day, 19hr and 29mins in total charging time, in a journey that spanned a fortnight. The maximum distance that we covered before the next charge was 391.8km. During the journey, the Taycan returned an average efficiency of 5.9km/kWh, while our personal best was 7.1km/kWh.
Reaching a new high
Passenger vehicle sales in India, which had slumped in the past two years, rebounded to pre-pandemic levels. In fact, automobile sales in September 2022 saw a new monthly benchmark of 3,55,946 units, registering a 26 percent monthly growth. September's tally also registered a 121 percent increase over September 2021. The top three carmakers – Maruti Suzuki, Tata and Hyundai – accounted for nearly 2.5 lakh units, or 68 percent of the sales. A few reasons for the record high wholesale figures include the easing of the semiconductor supply chain, increased vehicle production and hence, the availability of products and strong consumer demand due to the festive season.
Indian Air Force goes electric
Indian Air Force (IAF) has added 12 Tata Nexon EVs to its fleet, which will be used at its headquarters in New Delhi to analyse their performance before more units are added. The IAF is planning to gradually increase the use of electric vehicles and reduce internal combustion engine vehicles. It also intends to augment the usage of EVs in its ecosystem, including the installation of charging infrastructure at various Air Force bases.
The Indian Army will incorporate electric vehicles into its fleet for select units and formations. This move towards electric mobility by the IAF and Indian Army is in accordance with the government's overall policy of cutting down carbon emissions.
Sebastian Vettel's last drive
The Abu Dhabi Gran Prix saw Sebastian Vettel race in F1 for the last time, with the German driver calling time on an illustrious career spanning 15 years. Over the last few seasons, the four-time World Champion found himself in the limelight less for his results and more for his vocal stance on several environmental and human rights issues. Nevertheless, his career stats firmly place him in F1's hall of fame.
In 299 race starts over the last 16 seasons, Vettel secured 53 wins, 57 pole positions, 122 podiums and 3,098 career points, putting him third on the list of most successful F1 drivers only behind Lewis Hamilton and Michael Schumacher. In his time in F1, Vettel has driven for four different teams – Toro Rosso, Red Bull, Ferrari and Aston Martin – with his most successful season being 2013 when he secured 13 wins out of 19 races, apart from also winning 9 of them consecutively.
RIP Vikram Kirloskar (1958 to 2022)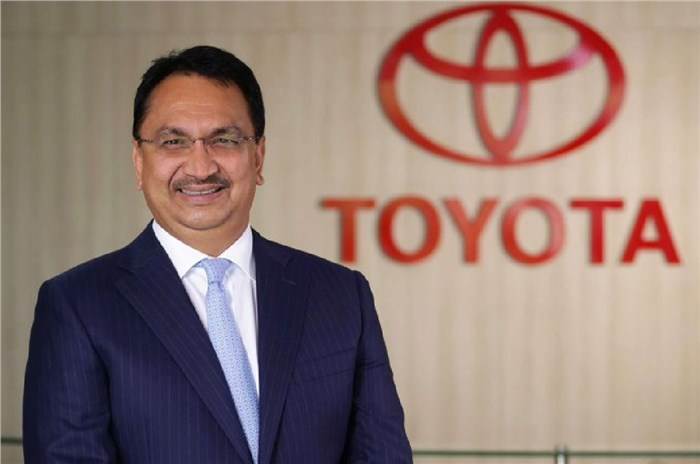 Vikram Kirloskar, vice chairman and an Indian automotive industry veteran, passed away aged 64 due to a heart attack. A graduate from MIT, he played an instrumental role in bringing Toyota to India. He imbibed Toyota's legendary manufacturing system and fostered a culture in the Indian workforce for quality and attention to detail, which also filtered down to the supply chain. Kirloskar was the president of the Confederation of Indian Industry during 2019-2020, and also held posts as the chairman of CII Manufacturing Council, CII's Trade Fair's council and chairman of the Hydrogen Task Force. He will be remembered for starting a major automobile manufacturing industry in Karnataka and being an intrinsic part of Toyota's success in India.
Also see:

Best of 2022: Bike, scooter highlights
Best of 2022: Most popular car, SUV reviews
All new car, SUV launches of 2022 in images
Copyright (c) Autocar India. All rights reserved.