Autocar India completes 4,400km road trip in Porsche Taycan EV
Electric sports car driven from Kashmir to Kanyakumari over a fortnight.
Published On Sep 09, 2022 09:00:00 AM
9,829 Views
Follow us on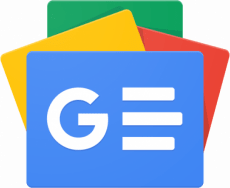 During the peak monsoon season in August, a team from Autocar India took on a massive challenge, the Taycan Drive K2K – a 4,400km road trip in an electric sportscar. The team drove the length of India, starting from Srinagar, Kashmir, and ending at the southernmost point of the country in Kanyakumari.
The roads on the journey spanned from meandering mountains, arrow-straight highways and big-city traffic, to flash flood and landslide-ravaged hillsides. Meticulous planning was required to ensure sufficient charging infrastructure was available at the right points on the way.
During the road trip, the team covered major cities such as Srinagar, Chandigarh, New Delhi, Jaipur, Udaipur, Ahmedabad, Mumbai, Pune, Bengaluru, Madurai to finally finish the journey at Kanyakumari.
Porsche Taycan: our weapon of choice
The road trip was undertaken in the low-slung Porsche Taycan EV, to prove that electric vehicles and sportscars can make for a good road trip vehicle, despite all their caveats. The Taycan has a WLTP-rated range of 371-444km from its 79.2kWh battery, meaning planning ahead became crucial.
The base model Taycan comes with air-suspension as standard, which helped cross many of the hurdles the team faced. And as mentioned before, charging infrastructure was another hurdle, as our highways mostly have 25-50kW capacity chargers and many of them didn't work properly.
This new kind of roadtrip yielded a lot of interesting numbers, where our overall cost for charging the Taycan in the journey was Rs 15,421, while cost per km amouted to just Rs 3.45. We used a total of 792.181 electricity units and it took us 1 day, 19hr and 29mins in total to charge the car, in the journey that spanned a fortnight. While our journey lasted a total of 4,466.5km, we managed to cover a maximum of 391.8km on a single charge. During the journey, the Taycan returned an average effiency of 5.9km/kWh, while our personal best was 7.1km/kWh.
To read more about what happened in our Taycan Drive K2K, check out the upcoming September 2022 issue Autocar India magazine.
Copyright (c) Autocar India. All rights reserved.