The Volkswagen Vento and Skoda Rapid are two identical mid-size sedans, which are due for a generation change soon. Despite their age, these two cars are powered by a modern direct-injection turbocharged petrol engine, that will power several upcoming, future generation Volkswagens and Skodas. We put the manual iterations of the Vento and Rapid TSI to the test to find out their real world fuel efficiency.
1.0-litre, three-cylinder TSI will power future Volkswagens and Skodas
6-speed manual is frugal on highways
Rapid TSI and Vento TSI get an identical tune and gear ratios
What is the real-world fuel efficiency of Volkswagen Vento and Skoda Rapid TSI?
The Volkswagen Vento and Skoda Rapid TSI both returned very similar figures of over 16kpl on the highway and a shade under 9kpl in city driving conditions.
Analysis of the TSI engine's fuel efficiency
Like any modern turbo-petrol, the TSI too has a tendency to be extremely frugal when driven at steady speeds, and with six gears - three of which are overdrive gears - it delivers impressive highway economy. The Vento and Rapid TSI are both 1.4kpl more efficient on highways, than their older version with the 1.6-litre naturally aspirated petrol and a 5-speed manual gearbox. At 100kph, this TSI motor spins at a lazy 2,200rpm in sixth gear, consuming less fuel. In traffic conditions however, with constant on-off boost driving fuel efficiency takes a hit, resulting in single digit figures. It is worth a mention that the Vento and Rapid's 1.6-litre petrols were more efficient than the TSI by 0.7kpl in our city tests.
Autocar India's fuel efficiency testing
Before our real world fuel efficiency test we fill the tanks of our test cars till the brim and maintain tyre pressures based on the manufacturer's recommendation. These cars are driven in fixed city and highway loops and we maintain certain average speeds. To keep a check on any untoward variation, we always have a reference car driving along, one that we've already tested in the past; periodic driver swaps further neutralize variations in driver patterns. At the end of each cycle, we calculate efficiency by tanking them up till the brim. Throughout our test there is only one person in each car, running the air-con and other electrical like the audio system, indicators and wipers when required, just like how a regular user would. We take pride in our testing data which isn't merely consistent, but also gives users an accurate indication of what they can expect in the real world.
Also read:
Skoda Rapid TSI vs Honda City drag race
Skoda India Brand Director Petr Solc on the return of the...
3355 Views|4 months ago
Hyundai Verna vs Skoda Slavia vs Volkswagen Virtus video ...
18629 Views|4 months ago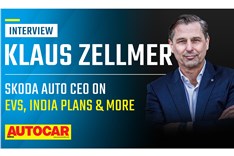 Skoda Auto CEO Klaus Zellmer on EV strategy, future India...
2469 Views|4 months ago