Tesla Model S Plaid becomes fastest production EV to lap the Nurbürgring
Published On Sep 13, 2021 07:40:00 PM
46069 Views
Follow us on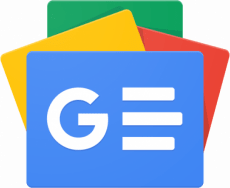 Musk says a modified Model S Plaid will now attempt to further reduce the lap time.
The Tesla Model S Plaid is the new fastest production EV to have lapped the Nurbürgring, according to company CEO Elon Musk. With a time of 7 minutes 30.909 seconds, the Model S Plaid was a whole 12 seconds quicker than the Porsche Taycan Turbo, thereby beating the latter's 2019 record.
Model S Plaid is the range-topping 1,006hp version
Average speed of Model S Plaid was 166kph around the Ring
Modified Model S Plaid will now seek to cut that lap time further
Tesla Model S Plaid: new EV record holder around the Nurbürgring
The Tesla Model S Plaid that was used to set the record lap time around the famed, 21-km "Green Hell" was in absolute bone stock condition, running on regular road tyres, according to Elon Musk's tweet. The Model S Plaid clocked an average speed of 166.320 kph.
Although EVs like the Nio EP9 and the Volkswagen ID.R race car have been around the Nurbürgring even faster with a lap time of 6 minutes 45.90 seconds and 6 minutes and 05.336 seconds respectively, neither were production cars, which gives the Model S Plaid the title of the fastest production EV around the Nurbürgring.
However, this is not all. A modified Model S Plaid will now seek to cut that lap time further, with "added aero surfaces, carbon brakes and track tyres" among the enhancements suggested by Musk. He said Tesla does not need to be "in the loop" for this next attempt, suggesting it has partnered with a tuning company in the pursuit of setting more lap records.
Tesla Model S Plaid: technical details
The Plaid powertrain, which the Model S received earlier this year, was the most substantial update for the car since it went on sale in 2012. The Model S Plaid produces 1,006hp from a tri-motor electric powertrain, which is good for a claimed 0-100kph time of just 1.99 seconds and a top speed of more than 320kph "with the right tyres," according to CEO Elon Musk.
The Plaid powertrain is described by Tesla as "beyond ludicrous," in reference to the Ludicrous Mode function that gives its cars stand-out acceleration capabilities. The update also brings new battery technology for improved range and efficiency. Precise technical details are yet to be confirmed, but new thermal architecture gives faster charging and "more power and endurance in all conditions".
Tesla in India
Tesla is all set to enter the Indian market and have a registered office in Bengaluru. They are gearing up to import cars as CBUs initially.
While the Model S Plaid is certainly not India-bound, the Tesla Model 3 and the Model Y, both of which have been spied testing on our roads, are expected to be the carmaker's first models here. Tesla recently lobbied the government to have custom duties reduced for EVs being imported into the country and recent reports have suggested that a revision of import duties could be on the cards.
Also See:
Tesla infotainment UI could get Hindi language support
Government considers slashing import duties on EVs, Tesla effect?
Tesla offers its self-driving tech to rivals
Copyright (c) Autocar UK. All rights reserved.
What do you think about this News