Skoda Kamiq SUV to debut at Geneva motor show 2019
Published On Jan 24, 2019 02:51:00 PM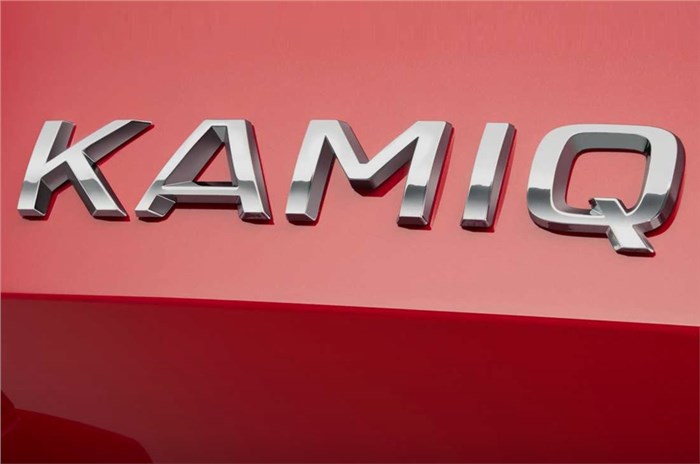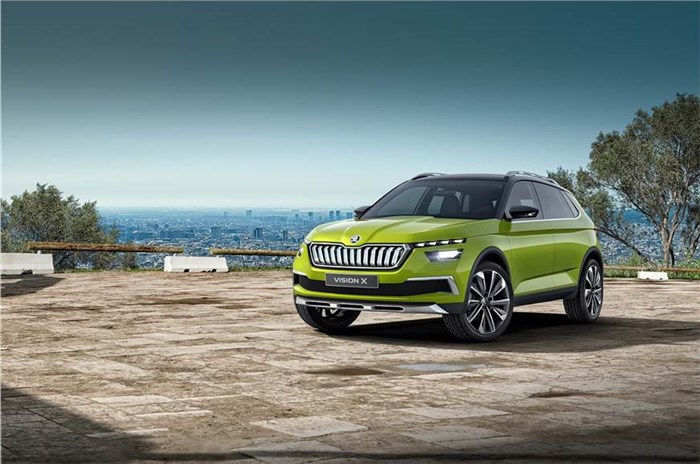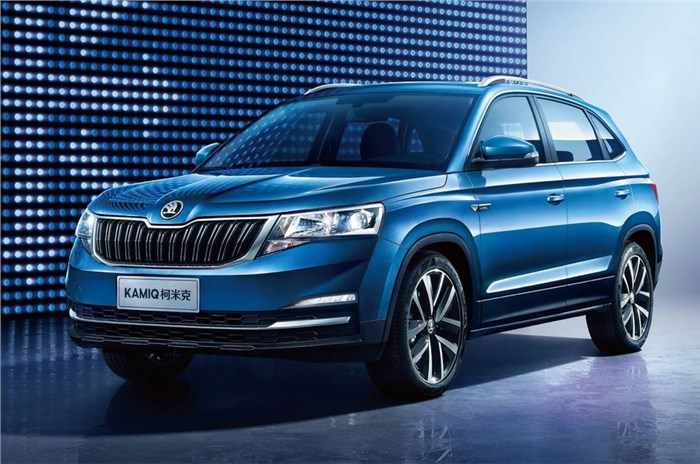 Kamiq SUV will be the production version of the Skoda Vision X concept shown earlier.
Skoda has announced the marketing name of the production version of the Vision X SUV. The new model will be called Kamiq in the European market and will make its public debut at the upcoming Geneva motor show.
Coincidentally, Skoda already has an SUV with the same name on sale in the Chinese market. The China-spec Skoda Kamiq made its debut last year and is based on an older PQ-series platform, whereas the new Skoda Kamiq for Europe will be based on the newer MQB A0 architecture. The new Skoda Kamiq will share the same underpinnings, powertrain and a few cosmetic bits from the Volkswagen T-Cross SUV that made its debut earlier.
The Kamiq for Europe, which is expected to go on sale towards the end of 2019, is expected to closely follow the design of the Vision X SUV concept that was displayed at last year's Geneva motor show. The new production model will be the third and smallest in Skoda's SUV line, below the Karoq and Kodiaq.
The Skoda Kamiq, apart from conventional petrol engines, will also come with a CNG option featuring a 1.5-litre, four-cylinder turbocharged engine with 131hp and 250Nm of torque. The engine is supported by two electric motors: a belt-driven starter-generator that also powers the front axle, with a second 27hp electric motor on the rear axle. That motor offers 70Nm of torque from standstill, although the use of a gearbox allows it to bring 99Nm to the road.
This variant also gets a reserve petrol tank, which is to ensure the powertrain will start in very cold weather, and it gives the concept a total range of close to 645km.
The Kamiq will feature new Skoda's new design features. The lights have been raised, with thin daytime running lights and indicators above the main headlights. At the rear, it features L-shaped tail-lights and a similarly shaped bumper reflector. Notably, the boot lid of the concept doesn't feature the Skoda logo but has the brand name spelled out instead.
Skoda's India-spec SUV, which is expected to make its debut at the 2020 Auto expo in concept form, is likely to derive its styling from the Kamiq SUV.
Also see:
NewSkodaSUV concept confirmed for Auto Expo 2020 debut
What do you think about this News