Honda is planning on selling the current City sedan and the new model at the same time. This decision is being evaluated so as to widen the spread of models from the carmaker in the sedan segment. The current fourth-gen model and the new fifth-gen City will co-exist but occupy different sections of the segment. This will allow Honda to do two things: focus on what it does best in India - sedans; and address a whole new set of customers.
While the current car could retain its name, the new City is likely to get a suffix; similar to what Toyota did with the Innova 'Crysta'. The new City in Thailand is called the City Turbo, but since India will not get the turbo-petrol engine, Honda will not be able to use the nomenclature.
Alternatively, Honda could also look at altering the name of the current City, just as Maruti Suzuki does. Maruti's older and more affordable version of the Dzire goes by the name Dzire Tour and it's aimed at the fleet market. However, unlike the Maruti compact sedan - which is targeted directly at the taxi market - the current City will be aimed more at regular buyers, with some fleet sales also possible. Honda doesn't normally sell its cars as taxis, but insiders we've spoken to say the brand is likely to allow bulk sales on a case-by-case basis.
The reason Honda has upgraded the 1.5-litre naturally-aspirated SOHC petrol engine in the fourth-gen City to BS6 norms is so that it can continue to be sold alongside the new car. Meanwhile, the all-new City will be powered by a more powerful 1.5-litre twin-cam petrol engine.
But just how much more affordable will the fourth-gen City be? The new Honda City is likely to cost Rs 30,000-40,000 more than the fourth-gen City, with a starting price of around Rs 11.3 lakh and going up to Rs 17.3 lakh. Honda is also likely to drop prices of the fourth-gen City by a significant amount. Where Honda had earlier planned to keep only lower-spec models in the range, the Japanese company now seems keen to maintain a representative range. One thing's for sure, with its bulletproof reliability, fantastic fuel economy and extremely comfy rear seat, the new fifth-gen Honda City just could be the best car for the job. It certainly does tick all the right boxes.
Also see:
2020 Honda City ZX features leaked
Honda WR-V facelift: What to expect
Honda launches online new car booking platform
Honda Cars
Honda Amaze
₹ 7.94 - 13.31 lakh
Honda City
₹ 13.42 - 23.70 lakh
Honda Elevate
₹ 12.85 - 18.63 lakh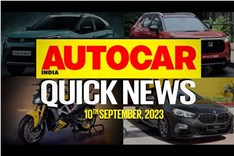 Quick News Video: September 10, 2023
1177 Views|22 days ago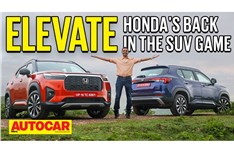 Honda Elevate video review
35795 Views|2 months ago
Takuya Tsumura on the new Honda Elevate, future models, E...
8492 Views|3 months ago