Mahindra plans electric SUVs, performance car
Published On Mar 09, 2017 12:57:00 PM
5598 Views
Follow us on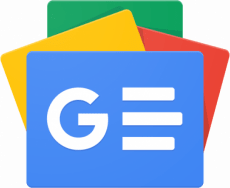 Mahindra Electric is developing a 380V powertrain system for SUV and designing the performance car with Pininfarina.
The Mahindra Electric (ME) range, which includes the e2o+, the eSupro and the eVerito, is currently powered by two systems – a 48V and a 72V. The range and performance of the systems can be best described as adequate, but speaking to Autocar India recently the company confirmed that a more powerful 380V system – showcased in the e2o Sport concept at the 2016 Auto Expo – will soon make its way into production.
This 380V powertrain will be used for the electrification of bigger vehicles (SUVs and MPVs). Models such as the Scorpio and XUV500, which are currently sold with Mahindra's mild-hybrid system, will be candidates for full electrification. The new system will also open up possibilities for Mahindra to electrify larger commercial vehicles like the Tourister mini buses.
The exciting news, however, is that Mahindra has confirmed a high-end performance car with Pininfarina. The design company has made no secret of its ambition to get into the electric vehicle space with a few concepts already been shown.
Mahindra will leverage its racing expertise from the Formula championship that it takes part in and has also stated that the platform will spawn two new cars – one under the Mahindra brand and the other under the Ssangyong brand.
Copyright (c) Autocar India. All rights reserved.
What do you think about this News