Honda launched the all-new City Hybrid in India with an ARAI-certified fuel efficiency of 26.5kpl, making it the most efficient sedan on sale in the country. We put it through our test cycles to find how efficient it is in the real world.
Constantly switches between EV, Hybrid, petrol-only drive
Gets an Economy drive setting
Most efficient car we've tested
Like the standard City, even this Hybrid version gets an 'Economy' drive mode. What's truly astonishing is that the City Hybrid's fuel efficiency, which stands at 19.8kpl in the city and 22.5kpl on the highway – averaging a whopping 21.15kpl – makes it the most fuel-efficient car that we have tested across all segments.
While trying to maximise fuel efficiency, we achieved an 'indicated' efficiency reading of 29.4kpl – over 67.5 kilometres – with the air-conditioner running. During our real-world tankful-to-tankful tests, we noticed a 1-2kpl difference in the actual and indicated numbers, which means that achieving the ARAI-rated figures of 26.5kpl certainly seems possible in the real-world, if driven with care.
Analysis of Honda City Hybrid mileage
The City's intelligent hybrid system constantly juggles between various modes – EV, hybrid and petrol-only – based on throttle input, road angle and vehicle speed, among other parameters, to optimise efficiency. At low speeds, and with low accelerator inputs, it'll remain in EV mode as long as the battery has adequate charge.
For the most part, you're driving around in full electric mode, and even at traffic lights, you're sitting in the comfort of an air-conditioned cabin without consuming fuel or discharging tailpipe emissions. The petrol engine kicks in only to recharge the lithium-ion battery, or when a stronger push is required. Interestingly, even at highway speeds – with a light foot on the accelerator – it'll switch to EV mode, thus limiting petrol consumption and maximising efficiency.
For a more detailed understanding of its hybrid system, you can read our detailed Honda City Hybrid first drive report.
Autocar India's fuel efficiency testing
Before our real-world fuel efficiency test, we fill the tanks of our test cars to the brim and maintain tyre pressures based on the manufacturer's recommendation. These cars are driven in fixed city and highway loops and we maintain certain average speeds. Throughout our test, there is only one person in each car, running the air-con and other electricals like the audio system, indicators and wipers when required, just like how a regular user would. Periodic driver swaps further neutralise variations in driver patterns. At the end of each cycle, we calculate efficiency by filling them up to the brim again.
Also read:
Toyota Glanza real-world fuel efficiency tested, explained
Tata Punch real-world fuel economy tested, explained
Skoda Slavia real world fuel efficiency
Honda Cars
Honda Amaze
₹ 7.94 - 13.31 lakh
Honda City
₹ 13.42 - 23.70 lakh
Honda Elevate
₹ 12.85 - 18.63 lakh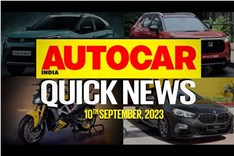 Quick News Video: September 10, 2023
1174 Views|22 days ago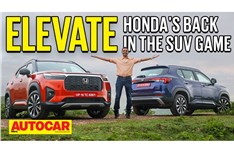 Honda Elevate video review
35711 Views|2 months ago
Takuya Tsumura on the new Honda Elevate, future models, E...
8491 Views|3 months ago