Buying used: (2014-2019) Mercedes C-class
Published On Feb 22, 2019 07:00:00 AM
For the price of a Corolla, you get a car that sits two segments above and also has the brand value of the three-pointed star.
GOOD FOR: Plush interiors, comfortable rear seat
LOOK OUT FOR: Brake wear, power steering issue
Buying a used luxury car is often a good bargain and the Mercedes-Benz C-class is a prime example of that. At the time of launch, the C-class costed close to Rs 50 lakh (on-road), and today you can buy a pre-owned one for half that amount. So, if you are in the market for a luxury sedan that offers comfort, quality interiors and brand value, the C-class is a good option, more specifically, the C 200. And the reason for this is the smooth 2.0-litre petrol engine making 184hp and 300Nm of torque, mated to a 7-speed automatic gearbox, and its high levels of refinement.
Launched in 2014, Mercedes brought in the C-class as a fully imported model and it was only a year later that local assembly commenced. Also, the C 200 is available in a single trim (Avantgarde), which is well equipped in terms of features. You get LED headlights, a panoramic sunroof, an 8.4-inch display with Merc's COMAND system, a 13-speaker Burmester audio system, and other goodies like a three-zone climate control. Think of the C-class as a comfy, relaxed cruiser that you can use on the chaotic peak-hour runs and also on long weekend getaways.
Rich cabin with well-appointed interiors. Build quality is excellent as well.
However, there are a few things you need to know before you go for one. Yes, it's a Mercedes for half the price, but what doesn't change is service costs and spare part prices. It is a luxury brand, so a basic service every year will cost around Rs 30,000. And if you have a mishap, spare part prices are on the higher side. Mercs aren't really prone to breaking down, or being problematic, but there are a few niggles that come up. For example, the alternator can fail after 40,000km, so if the car in question has covered more than that, get this checked. A new alternator for the C-class is over Rs 1 lakh. There have also been a few complaints of brake wear as early as 20,000km. An easy way to know this is to keep an ear out for a grinding or squealing sound from the brakes.
Also, cars manufactured between June 2016 and March 2018 were recalled for a steering column issue where due to the column not being electrically grounded properly, the airbag deployed without warning. Check the instrument cluster to see if the airbag warning sign is on. Another recall was for cars manufactured between November 2016 and February 2017 to fix the seatbelt pretensioner that would not engage due to a fluid imbalance. Other general checks include the battery life, condition of the brakes – which for a car over three years is crucial – and that it has a perfect service history. Cars from Mercedes' pre-owned program are the best bet as they are in the best condition mechanically and cosmetically, although, they will command a premium price. Individual owners are the next safest bet before you start looking at dealers where little attention is given to the cars.
Another bonus would be if the car you are looking at has extended warranty. It is worth paying a premium on these as it saves you a lot of money later and if the seller is asking a bit more for the extended warranty, you should go for it. After you buy the car, remember, you will need to take extra care, and if it is your first luxury car, you will need to drive it carefully and more importantly, correctly.
HOW TO GET ONE IN YOUR GARAGE
Buyer beware …
Brake wear
Check the brakes for any grinding or squealing noise, especially in cars that have covered over 25,000km. A new set will cost over Rs 10,000.
Steering column
Make sure the steering column has been fixed, if the car was part of the models recalled.
Alternator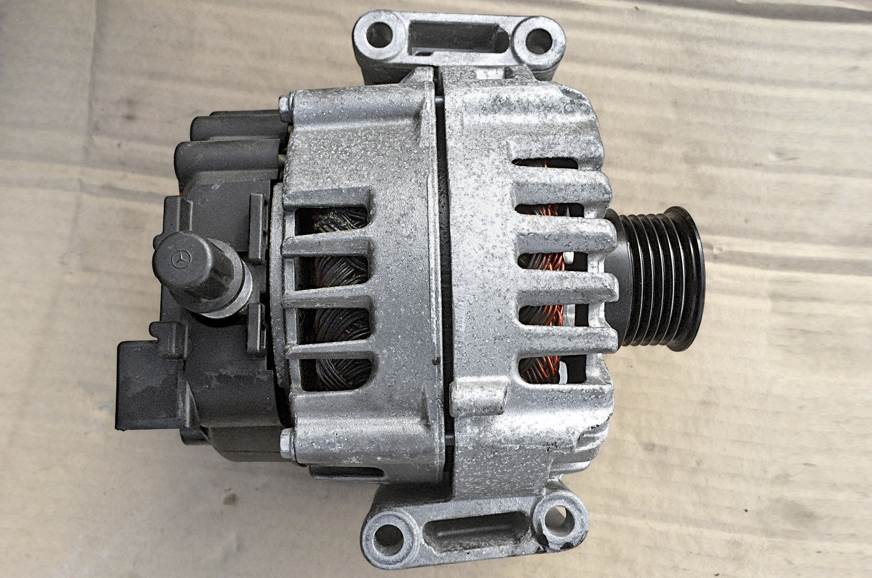 If the car has difficulty in starting or is displaying a warning light, it might be an alternator issue. A new one is expensive, costing over Rs 1 lakh.
Also worth knowing
When looking at luxury cars like this one, it is advisable to take a trusted mechanic along with you, so you can assess if there are any more complicated issues. Look for a complete service history and make sure the car's warranty is still valid. Owners tend to repair cars outside the authorised service centre; this not only voids the warranty, but also comes with a high risk of permanently damaging the car.
How much to spend
Rs 25-27 lakh
The C-class is over four years now and the asking price is in the range of Rs 25 to 30 lakh. Dealer-owned cars are more expensive and you also have less room to negotiate. There is also a chance that they have been sitting in the showroom for a while. Look for a private-owned car that is well kept. An even safer option is looking at the Mercedes pre-owned programme. Now while the cars here command a premium, they are sure to be in excellent condition.
Factfile
Years produced
2014-present
Price when new
From Rs 40.90 lakh
Engine
4 cyl, 1991cc, petrol
Power
184hp
Torque
300Nm
0-100kph
8.11sec
Top speed
235kph
Economy
14.74kpl (ARAI)
What do you think about this News