Ather has just introduced a new home charger called the Ather Dot – it promises to be smaller, lighter and easy to install. The new charger's designed was based on the feedback received from the company's fleet on the road and will be delivered to all Chennai customers along with their Ather 450. In Bengaluru, all the customers getting their EV after October, 2019 will get it with the new charging point.
The Ather Dot continues to be equipped with surge protection, automatic cut-off and app integration, which allows for the scooter to be left for charging overnight. The new charger can take the Ather 450 from 0 to 80 percent in 4.5 hours and from 0 to 100 percent in 5 hours 15 minutes.
The company has said it will provide a paid installation option for the Ather Dot that will include standard installation, consumables and labour charges, all at a cost of Rs 1,800. The Ather Dot can also be installed by a local electrician.
Also see:
Ather 340, 450 prices drop thanks to reduced GST rate
Ather Space experience centre and showroom opens in Chennai
Ather Bikes
Ather 450S
₹ 1.54 - 1.69 lakh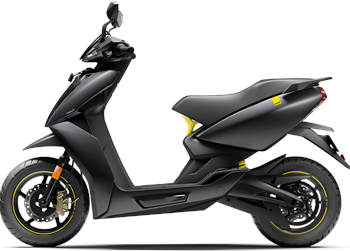 Ather 450X
₹ 1.63 - 1.64 lakh