Ather Energy has just announced that its 450 electric scooter has received FAME-II certification. This means, the subsidy amount for the scooter has now gone up from Rs 22,000 to Rs 27,000. As a result, the on-road price in Bengaluru has gone down by Rs 5,000, from Rs 1.28 lakh to Rs 1.23 lakh.
The company's other electric scooter, the 340, hasn't received the certification as yet because it has not been applied for, as most of the sales come from the 450. The company has also moved the majority of its focus on the 450 due to its significantly higher demand. Interestingly, Ather held off delivering the scooters in April so that the new subsidy benefit could be passed on to the owners.
Ather Energy has announced plans to expand operations to Chennai in June 2019. The city will become the second location the EV start-up will enter since its commercial launch in Bengaluru in 2018. Ather also says it is entering its rapid expansion phase and plans to have a presence in 30 Indian cities over the next couple of years.
Also see:
2018 Ather 450 review, test ride
2018 Ather 450 e-scooter video review
Ather 340, 450 vs Okinawa i-Praise: Specifications comparison
Ather Bikes
Ather 450 Plus
₹ 1.41 lakh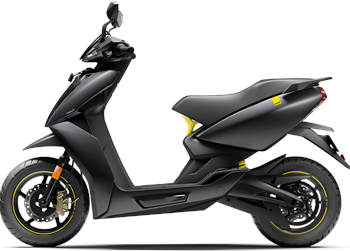 Ather 450X
₹ 1.63 - 1.64 lakh
Ather 450X Gen 3 video review
4638 Views|2 months ago
Yamaha Aerox 155 vs Ather 450X drag race video
10608 Views|7 months ago